Are you curious about what exactly Fur Oil does, and why Emma Watson swears by it? Read on for more information about Fur's story, ingredients, and if it really works in these Fur Oil Reviews of their products!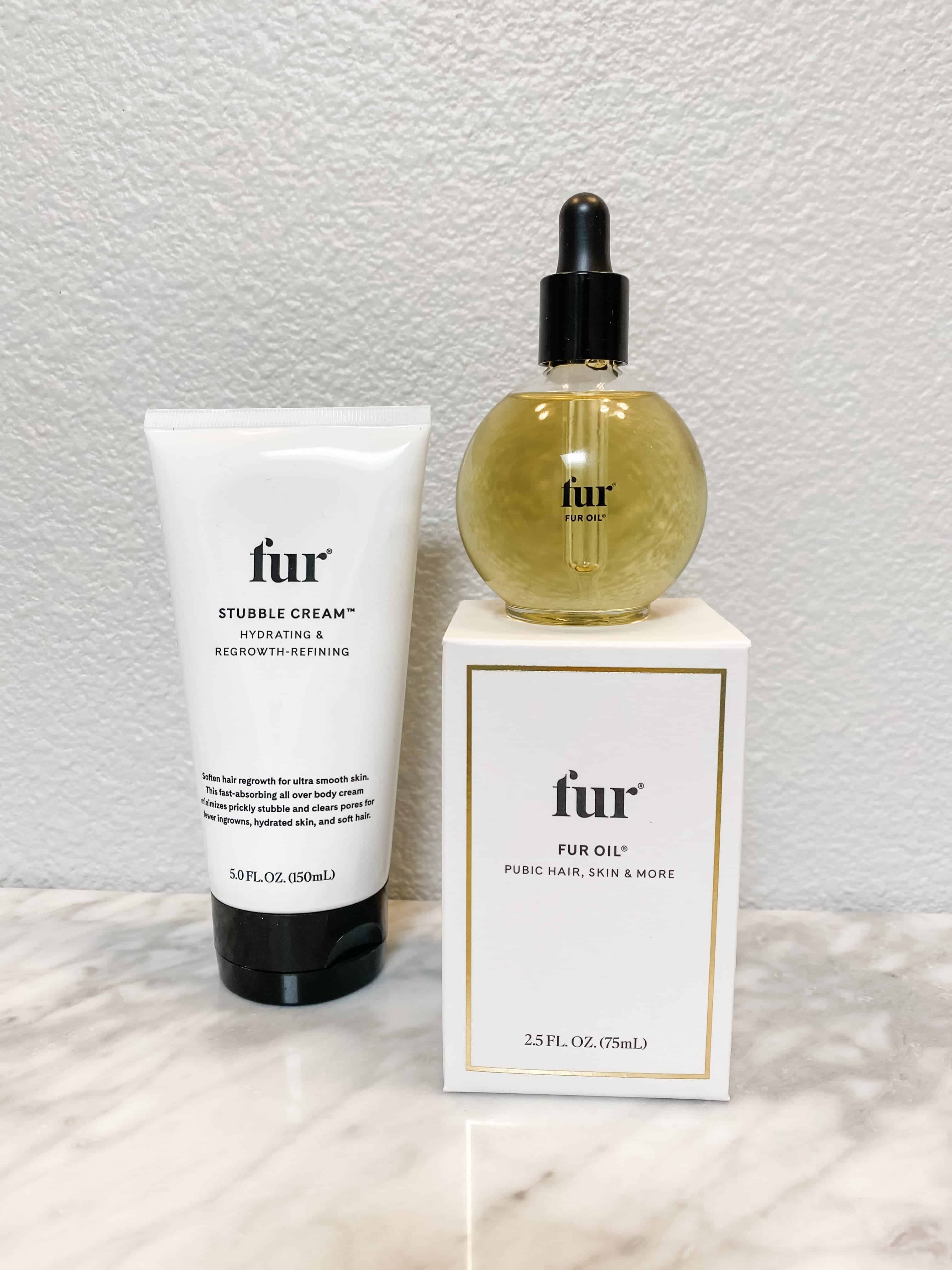 What Is Fur Oil Used For?
Fur Oil is specifically formulated to be used on pubic hair and skin. It contains a blend of lightweight oils that help soften the skin and hair of the pubic area. Fur Oil can also prevent ingrown hairs.
The oil is also:
Dermatologically and gynecologically tested. Free of phthalates, parabens, silicones, and artificial colors or fragrance. Gluten free and vegan.
While Fur Oil is most famously used for pubic hair, you can also use the oils on the ends of your hair, on your cuticles, and any where else you want to soften the skin and hair.
Other places to use it:
Underarms
Chest
Scalp
Chest
Legs
Even the face!

Fur Oil Ingredients
Fur Oil contains four key ingredients:
Grape Seed Oil
A Vitamin E, D, and C complex that really moisturizes skin. It quickly absorbs into the skin.
Jojoba Oil
This oil has similar properties to what is made in the body that softens hair and skin.
Clary Sage Oil
Clary Sage Oil is an antibacterial/astringent that is great for post-shaving! This prevents irritation.
Tea Tree Oil
If you need to prevent ingrowns, this ingredient is very helpful for that.
How To Use Fur Oil
For everywhere hair meets skin, including pubic area, underarms, chest, legs and face. Apply liberally on clean hair and skin. This oil is residue-free and the scent disappears in minutes. For best results use daily.
No matter if you wax, shave, or let your body hair be, Fur Oil is perfect for you!
Fur Oil For Pubic Hair Review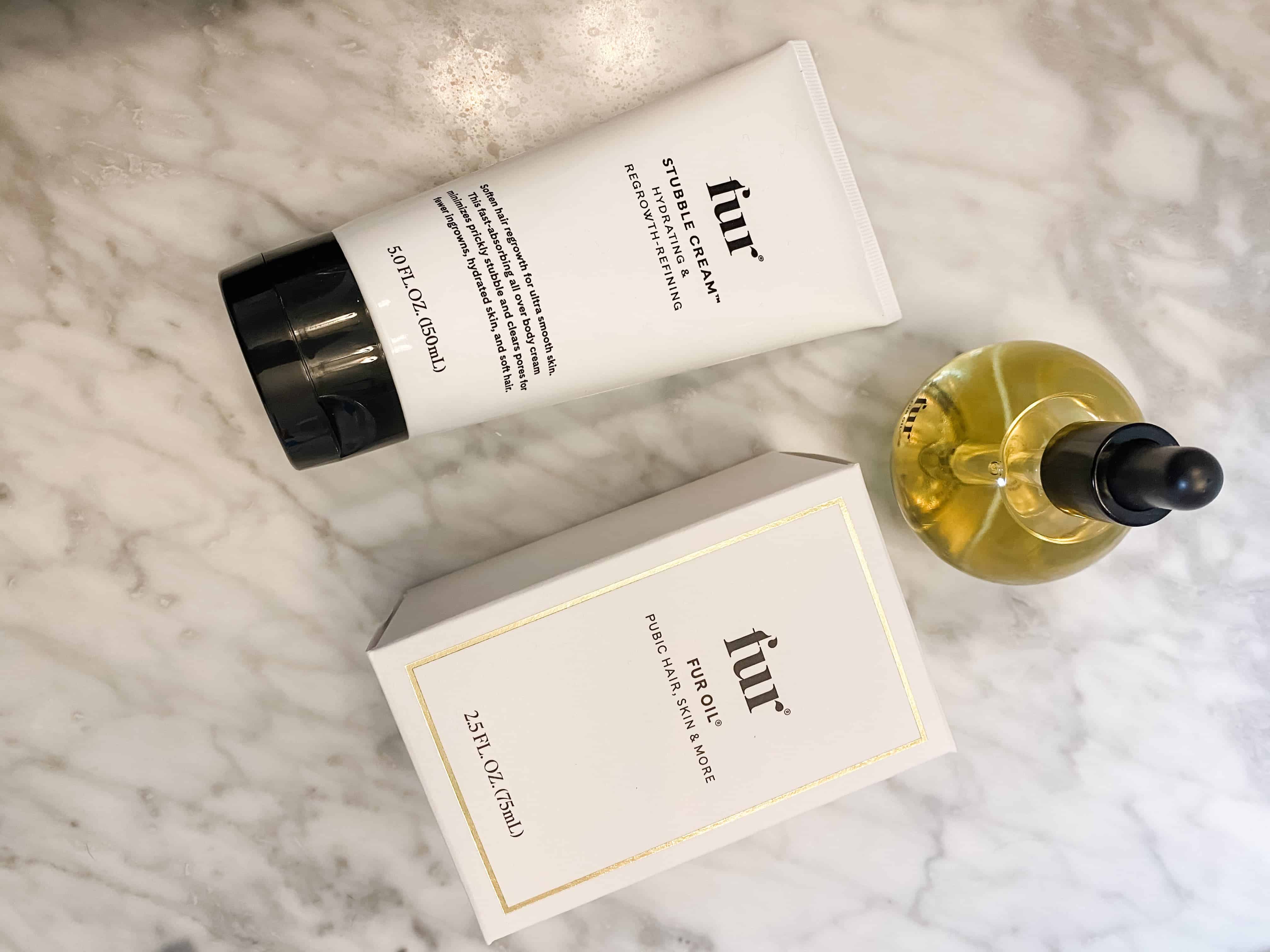 Fur Oil is perfect to use after a shower, or if you have shaved/waxed. Apply the drops anywhere you wish. It won't stain clothes or silk, is quick drying.
I found that Fur Oil has a light scent that fades within minutes.
It makes hair softer, and I like that the it absorbs quickly so there is no greasy or oily residue experienced.
Adding this "bougie" step to your routine really makes you feel pampered and luxurious.
While Fur Oil is a great product, the one that really stood out to me was the Stubble Cream. This is mentioned and linked below. I apply it after shaving, and it helps to make the hair finer. Use it on the underarms and legs to help me need to shave less.
Fur Oil Shark Tank
Fur was on season 11 of Shark Tank. After discussion, Laura and Lillian (founders of Fur) settled on a partnership with Lori.
Fur Oil Reviews: Emma Watson
Emma Watson was recently quoted in an interview with Into The Gloss saying this about Fur Oil:
"I use Fur Oil. I'll use that anywhere from the ends of my hair to my eyebrows to my pubic hair. It's an amazing all-purpose product."
-EMMA WATSON
Fur Oil Ingrown Concentrate
If you struggle with ingrown hairs especially after shaving or waxing try the Fur Oil Ingrown Concentrate!

This handy kit comes with a a finger mitt to exfoliate, as well as the Ingrown Concentrate. This contains coconut oil, tea tree oil, tamanu oil, and chamomile extract to soothe irritation, and to eradicate ingrowns.
Fur Oil Stubble Cream
Wouldn't it be great if there was a product that made your hair softer and finer making it possible to shave less?
Say no more, Fur Stubble Cream is for you!

This Stubble Cream is a definite buy, and an essential for you to have in your bathroom cabinet. Summer is coming! Get your body ready!
I think this product is ingenious and perfect to help lessen the load of your beauty care/grooming routine.
Best, Mia
I review lots of skincare/beauty products on my website! Check out the archive here for more of my favorite items:
This content is for informational purposes only, and what has worked for me personally based on my own opinions. I am not a professional/medical doctor, and you should always consult your doctor or dermatologist on what will work best for you. The information presented here is not legitimate, official advice from a professional. If you choose to rely on any information from this blog, you do so at your own risk. Please refer to the "Blog Disclaimer" tab in the menu bar to read more information and the official disclaimer statement.