If you are needing some fresh inspiration on what to get her for Valentine's Day 2021, this list is for you. These gifts are things she will actually want, and no cheesy gifts allowed!
Read on to choose from a selection of hand-picked products, or get other ideas of what you can do for her this Valentine's Day!
1. Maison Louis Marie No. 4 Bois de Balincourt
Yes, perfume can be a pretty typical Valentine's Day gift. If you give No. 4 Bois de Balincourt though – it will be an all-new experience together. This perfume is unlike any other and has such a unique scent. Many people rave about how they just can't place their finger on what makes this scent so amazing. People will definitely ask what she's wearing. A plus is that this fragrance is clean if she enjoys non-toxic beauty products.

2. Argento Vivo Mother-of-Pearl Heart Pendant Necklace
The darling Argento Vivo Mother-of-Pearl Heart Pendant Necklace is a romantic option for Valentine's day. It has a lovely mother-of-pearl accent that is neutral to go with lots of outfits. The chain style is also in this season's on-trend "paperclip" design. That gives this classic heart pendant a modern touch.

3. Gucci Mascara L'Obscur
For the designer lover, Gucci's new Mascara L'Obscur is a must to try. The packaging is perfect for Valentine's Day too! Pair it with the cosmetic bag mentioned next.

4. Dagne Dover Small Neoprene Toiletry Bag
The Dagne Dover Small Neoprene Toiletry Bag is the perfect, roomy option for toiletries or makeup. The soft blush color is romantic and feminine. As an added plus, it is easy to clean and lightweight!

5. Skin Gym Rose Quartz Lovey Gua Sha Tool
Using facial tools like this Skin Gym Rose Quartz Lovey Gua Sha are all the rage right now. Pamper her with this handy tool that sculpts and de-puffs the face. It feels relaxing and is darling as well!

6. Diptyque Limited Editon Roses Candle
Splurge on this high-end candle that is worth it for a reason. The Diptyque Limited Edition Roses Candle will burn a lovely rose scent which is ideal for Valentine's Day. Bonus: the limited edition print makes it extra special. Love that pop of pink!

7. Schutz Blanck Clear Slide Sandal
For the shoe lover, these stunning Schutz Blanck Clear Slide Sandals combine on-trend translucent straps with a see-through round heel. Order them early for her to wear out to Valentine's Day dinner with a pretty dress.

8. Le Creuset French Press Set With Mugs
Take time to enjoy the little things with the Le Creuset French Press Set With Mugs. Mornings will feel a bit fancier and intentional when you make coffee this way. Not to mention, the set is sleek and will fit in with any color scheme.

9. Atolla Skincare
Since self-care is popular right now, why not treat her with a whole new skincare experience? Atolla is a highly personalized skincare subscription service that customizes the perfect serum made just for her skin. She can create a formula to target any needs she wants. Atolla recently lowered their subscription price and you can pause or cancel the service at any time. Use my code ATOLLAGLOW122 for 50% off your first order!
Click here to ready my review on Atolla as well!
Read More: Atolla Skincare Review [Amazing Discount Code + Updated Price]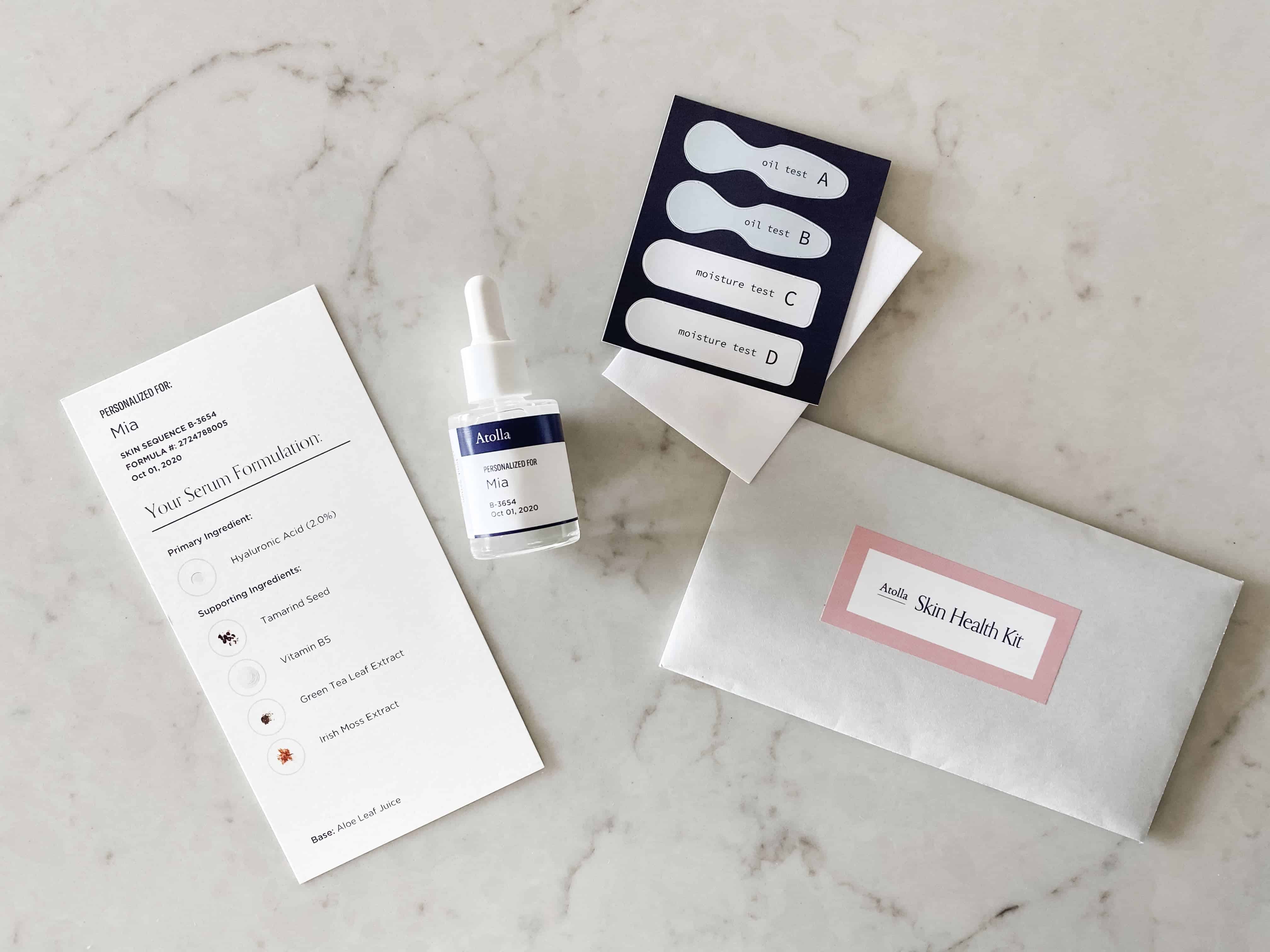 10. Laduree 75 Champs Elysées Chocolates
Gift yummy chocolates – but not the kind from the grocery store. Order these chocolates from the world-famous Laduree brand this Valentine's Day 2021! The box and the chocolates are beautiful and chic.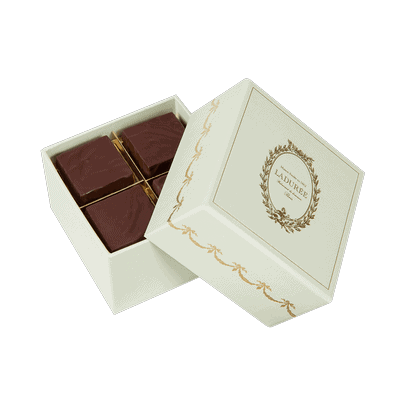 11. Nordstrom Lingerie Moonlight Pajamas
These are pretty much guaranteed to be the softest pajamas ever! Nordstrom has lots of different design options for their iconic Moonlight Pajamas. Pamper her with a cozy and polished set for bed. The classic menswear look is made modern with the fun animal print.

12. Kendra Scott Ansley Heart Drop Earrings
These pink quartz Kendra Scott Ansley Heart Drop Earrings are a sweet gift. The rose quartz material is also symbolic as it is the stone of universal love!

13. Charlotte Tilbury Makeup The Pillow Talk Look Set
If you really want to wow the beauty lover in her, this extraordinary makeup set is the way to go! The Pillow Talk Look Set from Charlotte Tilbury is a celebrity favorite, and the shade "Pillow Talk" works on about everyone. Give this to her to create the iconic, dreamy, and feminine nude look that Charlotte Tilbury is known for. Plus, the makeup bag that comes with this set is perfect for Valentine's Day!

14. Kitsch Satin Sleep Set – Blush
This luxe pillow set comes complete with a satin pillowcase, satin eye mask, and satin scrunchie. Combined, all these help contribute to less frizzy hair, sleep lines, and split ends! Plus, satin absorbs less moisture from the skin, keeping it hydrated and youthful. Help her get her beauty sleep with this super soft Satin Sleep Set from Kitsch.

Other Ideas For Valentine's Day 2021
If you still need some more inspiration for Valentine's Day 2021, try these things:
Breakfast in Bed – cook up some heat shaped pancakes with whipped cream and strawberries.
Farmgirl Flowers – their floral arrangements are a lot more polished and chic than other companies.
Charcuterie Board and Champagne – get a lovely charcuterie board like this one, and create a wonderful assortment of goodies for her. Pair it with some champagne and a movie! You can go sweet or savory with your menu as well.
Local Spa Gift Card – You can never go wrong with something pampering like this!
I hope you enjoy these ideas and have a beautiful Valentine's Day!
Best, Mia