Are you pregnant and have a fun maternity photo shoot or date night coming up? If you are wanting to wear something flirty, there are lots of options out there – gone are the days of frumpy maternity clothes! Here are the best places to buy sexy maternity dresses online.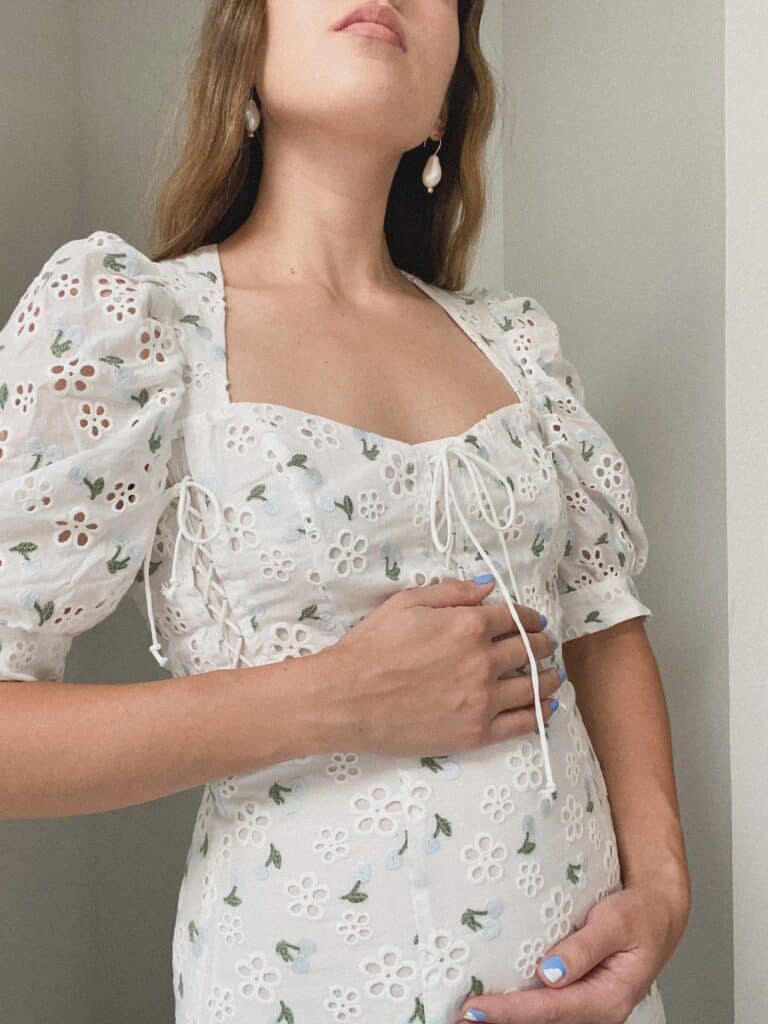 ASOS
ASOS is always a home run for me – before, during, and after pregnancy in my case. They have lots of on-trend maternity styles at pretty good price points for the quality. Another bonus is that they often run really good sales too. If you catch them at the right time, you can really stock up on some items for pregnancy. Check out these sexy style examples:

Pink Blush
Pink Blush is a online store that specifically focuses on maternity wear. If you are looking for sexy maternity dresses, they have some great options! They always have trending items so you can be sure they will have the flirty look you want.

Also, here is my Pink Blush Maternity Review if you are interested!
H&M
You can't beat H&M for great maternity pieces at affordable prices. They might not have as many options, but you will find some hidden gems here!

Nordstroms

Sexy Maternity Dresses at Target
Accessible to most, Target has a lot of great maternity options. You might be able to find a few body con style dresses here vs. flowy/boho.

Motherhood Maternity & Pea in a Pod
These two sites must have the same parent company, as there are lots of similar dresses on both sites. These places are similar to Pink Blush, but it looks like they have a lot of sales – sometimes up to 50% off.

Best, Mia
This content is for informational purposes only, and what has worked for me personally based on my own opinions. I am not a professional/medical doctor, and you should always consult your doctor or dermatologist on what will work best for you. The information presented here is not legitimate, official advice from a professional. If you choose to rely on any information from this blog, you do so at your own risk. Please refer to the "Blog Disclaimer" tab in the menu bar to read more information and the official disclaimer statement.