Are you pregnant and considering shopping at Pink Blush Maternity? Maternity clothes definitely become necessary further along in pregnancy! Read all about Pink Blush Maternity and if you should shop there in this review!
Note: This blog post is not sponsored by Pink Blush. This post may contain affiliate links which may earn me a small commission at no extra cost to you.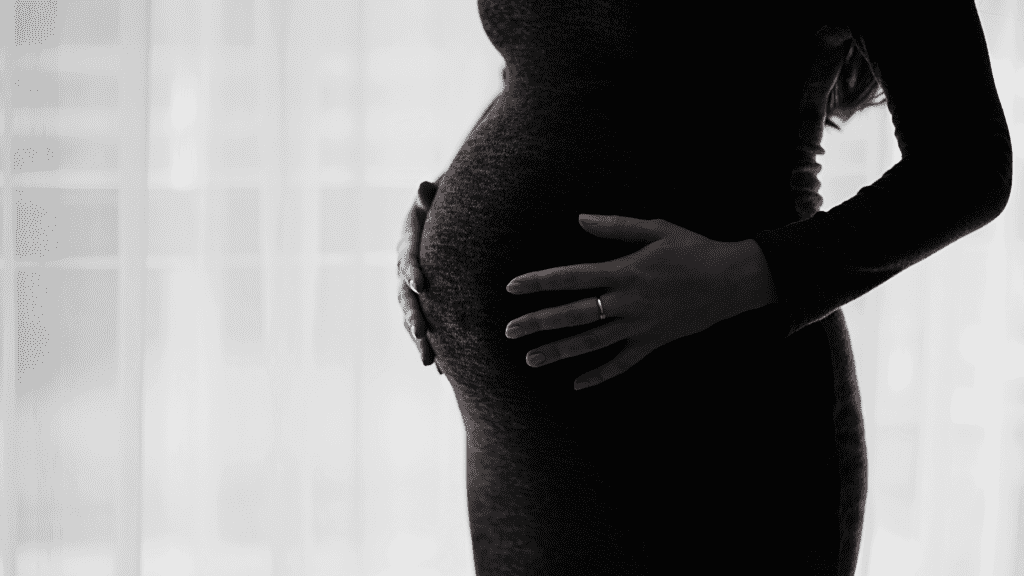 Most pregnant women want to celebrate and feel beautiful during this special time in their lives. You don't have to sacrifice fashion for feeling comfortable. Thankfully, maternity clothes have come a long way! You can even enjoy on-trend styles while pregnant now!
That is what you get when you shop at a store that specifically focuses on maternity items. Pink Blush has made a name for itself in the maternity clothes world. Should you shop there?
I think there are pros and cons to shopping at Pink Blush. I've listed them below.
As a side note, I have a few dresses from their non-maternity women's line that they gifted to me about two years ago. (Again, not a sponsored blog post. Just giving my review!)
Pros of Pink Blush
Let's jump right into observations I've had about Pink Blush!
Lots of Maternity Styles to Choose From, Big Stock
Pink Blush has so many maternity categories – they have your staple dresses, jeans, and the like. and then more unique things like sleep + lounge, active, jumpsuits, etc.
On-Trend Styles
They have a trending section on their website to help you stay up to date with the latest fashions during pregnancy!
Tall and Petite Sizes
They are focused on providing great maternity styles to all pregnant ladies – so it is nice to have petite and tall sizing so everyone can find their perfect fit.
Discount Codes
Pink Blush works with a lot of influencers, and gives them discount codes to give to their followers! You can save money by seeing who their ambassadors are.
Want more maternity content? Check out these blog posts:
Cons of Pink Blush
Some Items Aren't Great Quality
Sometimes, imported items aren't of the best quality. Some customer reviews for Pink Blush note that that was their biggest complaint.
Cost
Elaborating on the previous point, the cost for some items does seem to be higher vs. items from other stores and for quality. But, don't forget that you might be able to use a discount code if shopping here.
Limited Workwear
While they have lots of options for casual clothes, and even dressier items for weddings, etc. they tend to be lacking in the work wear category. You might need to buy from elsewhere if you need that!
What To Buy From Pink Blush Maternity
I truly believe that buying dresses is such a great option to stock up on while pregnant. This is because they are comfortable and not restrictive around the stomach. Pink Blush also has lots of midi dresses which are a great length to wear if you want more coverage or don't want to show your legs.
In my opinion, I would shop for dresses at Pink Blush due to the wide selection and options for lots of different occasions. The added bonus is that most maternity dresses can also be worn after pregnancy!
I would get shorts, jeans, etc. from a cheaper place since I would mostly use them only for the duration of pregnancy. This is due to the stretchy maternity band that most of those items have. Sometimes, you can get away with wearing them post pregnancy but not always.
Does Pink Blush Maternity Run True To Size?
In my case, the dress that I received fit true to size. There is also a helpful indicator on each item though that tends to let you know if collective reviews rated it running smaller or larger. Don't forget that typically for maternity clothes, you just choose your regular size!
Is Pink Blush A Real Company?
Yes! They are a real company and have reviews on Trustpilot.
Where is pink blush maternity located? Their LinkedIn says headquarters are in Irvine, CA.
Does Pink Blush Sell Non-Maternity?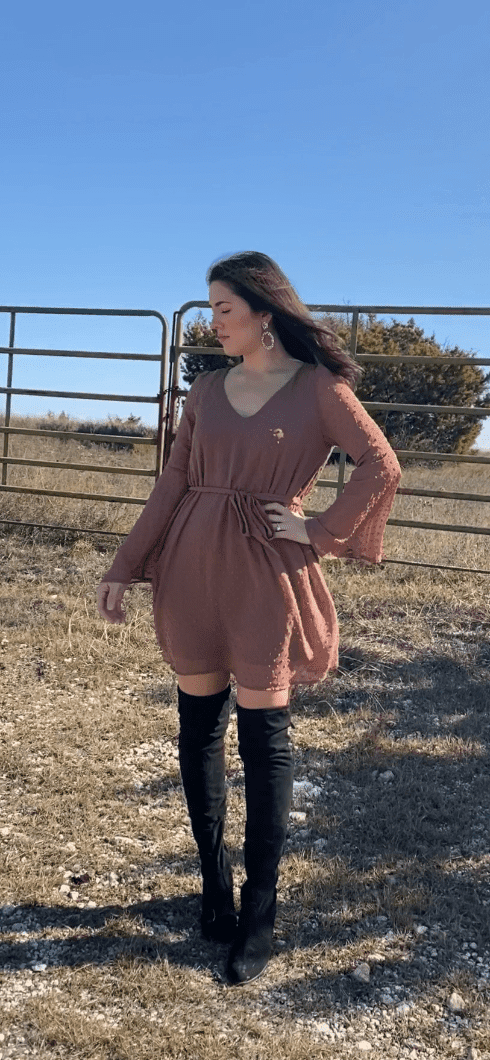 They sure do! They aim to help style women before, during, and after pregnancy with on-trend styles.
Pink Blush Return Policy
Pink Blush lets you return items postmarked within 30 days of delivery date. If you return through a "return bar" it is free. Otherwise, $5 will be deducted from your refund. Here is the full return policy:
Pregnancy Skincare – Are you having skincare trouble while pregnant? Learn what I did to help my acne during pregnancy here!
Best, Mia