Is a Goyard tote on your dream bag bucket list? The tote by French brand Goyard is a popular choice among fashion enthusiasts and celebrities due to its timeless design, high-quality materials, and exclusivity. Goyard totes are known for their signature chevron pattern and are available in various sizes, colors, and personalization options. Whether used for travel, work, or everyday use, a Goyard tote is a statement piece that adds a touch of elegance and sophistication to any outfit! The most popular Goyard bag style is the Saint Louis PM tote, and the price of it varies depending on the size and material. Typically, this style starts at around $1200 but I've seen gently used totes sell for upwards of $2500 on fashion resale sites. If spending that much money on a bag isn't in the cards for you right now, here are 5 gorgeous Goyard tote dupes I found that have a very similar vibe but at a fraction of the price. Let's jump in!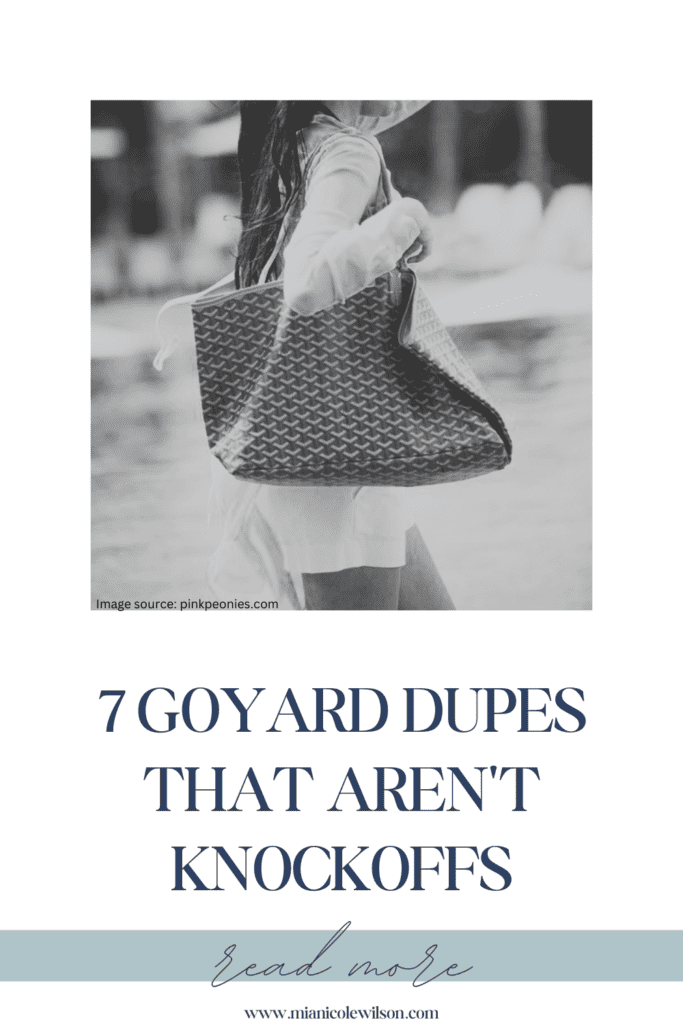 The Best Goyard Bag Dupes To Buy
Before I begin, I want to point out that there are LOTS of knockoff Goyard bags out there. I've seen sellers on Etsy & Amazon offer almost exact replicas but I would guess they are often cheaply made and probably even illegal!(?) The dupes I've listed below look very similar and seem to be inspired by the style. I'd rather buy from one of these well known brands so I know I'm getting a better quality product.
Let's start with the closest dupe for the pattern of the Goyard bag! The Greta Collection pattern in Oyster from Barrington Gifts has the interlocking Y print that looks very similar! This bag can be monogrammed as well for an extra touch of personalization either by a patch, a print, or stripe down the front. You'll love the roominess of the tote, and the nylon canvas of the bag makes it easy to keep clean just like the Saint Louis tote. Be sure to also check out the Oyster Grey & Navy Geometric Print from Barrington Gifts which also looks very chic. These are a steal at around $200.


The Every-Ready tote features a wicker woven design that is a favorite of this preppy and classic brand. You'll see the Tory Burch logo dotted in throughout the print and available in bold bright hues – just like the Saint Louis. Check out the "Mediterranean Blue" and "Sunset Glow" color, as well as the basics in black, ivory, and grey. The Every-Ready tote is very functional, with water resistant coated canvas, and comes with a matching pouch. Cost: $298

Here is another Tory Burch bag that is a great dupe for the Goyard tote. It has the same print as the Every-Ready bag but is larger and more vibrant. Cost: $398, on sale for $238 as of writing this post.

Dooney & Burkes's dupe for the Goyard tote would definitely have to be the Robertina tote! Cost: $250

If you don't need too big of a bag, reach for this smaller tote from Coach! It is still a super durable option with its coated canvas and smooth leather details. I love the primary colors like bold navy and cheery green! This darling tote is usually $398 but is currently 75% off! Cost: $99

More Expensive Goyard Dupes
Here are a few other options that are higher priced but still a little less than the Saint Louis tote: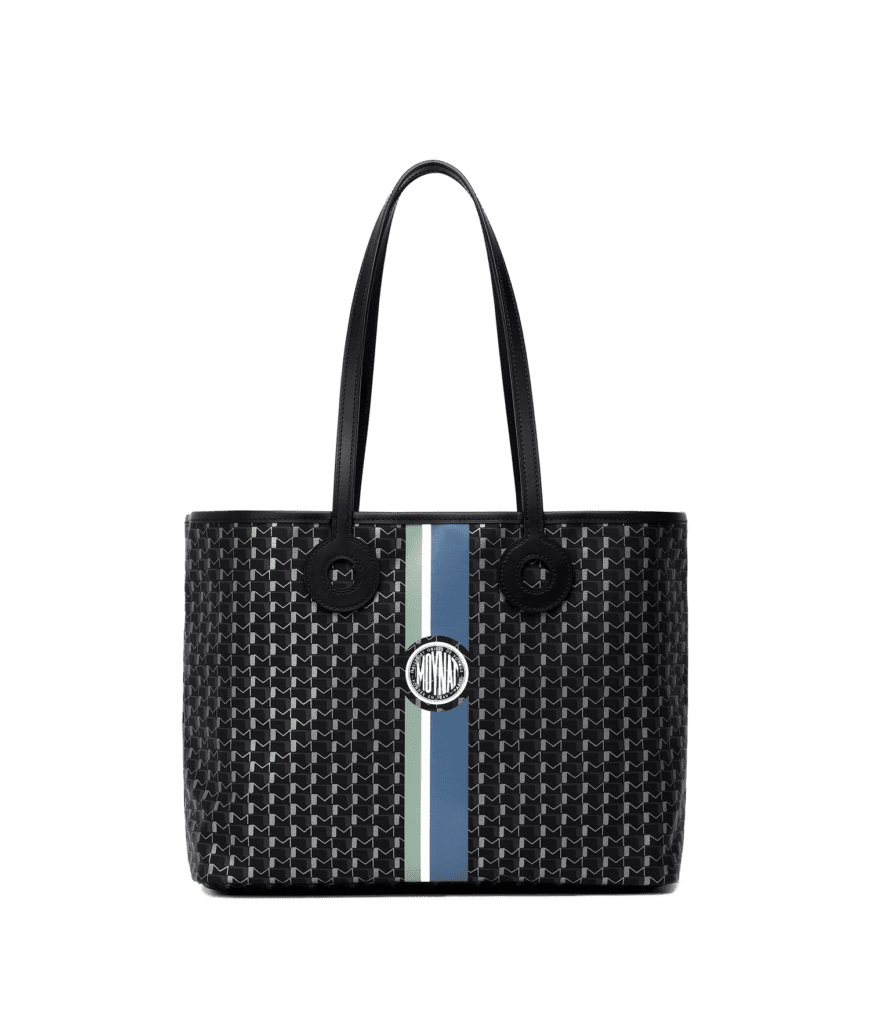 Anya Hindmarch I Am A Plastic Bag Tote
What if you decide to just go for a Goyard Saint Louis tote? Consider checking out Fashionfile for great gently used pieces for less, like these:

Goyard's History
Goyard is a French luxury brand that has been in business for over 150 years. The company was founded in 1853 by François Goyard, who initially started as a packager and trunk maker. After his death, the company was taken over by his son, Edmond, who expanded the brand's offerings to include travel and leather goods. Goyard became known for its signature chevron patterned canvas and hand-painted monogramming. Today, Goyard remains a highly sought-after brand, with boutiques in major cities around the world.
Want more French Girl style? Check out these blog posts:
Best, Mia