In recent years, gold and sleek silver hardware has been a staple in all the most Instagram-worthy kitchens. I've loved the trend as well, but oil-rubbed bronze hardware has caught my eye again. In a world where I don't want to feel pressured to be "on-trend" anymore, I actually find this option very refreshing and timeless! As I plan out a dream kitchen, I'm going to go with oil rubbed bronze hardware because I love it and think it will always look classic – plus I feel like it's the forgotten and underused so it will always be unique. Here are some of the most gorgeous examples of oil-rubbed bronze hardware in kitchens that will serve as major inspiration in your own home!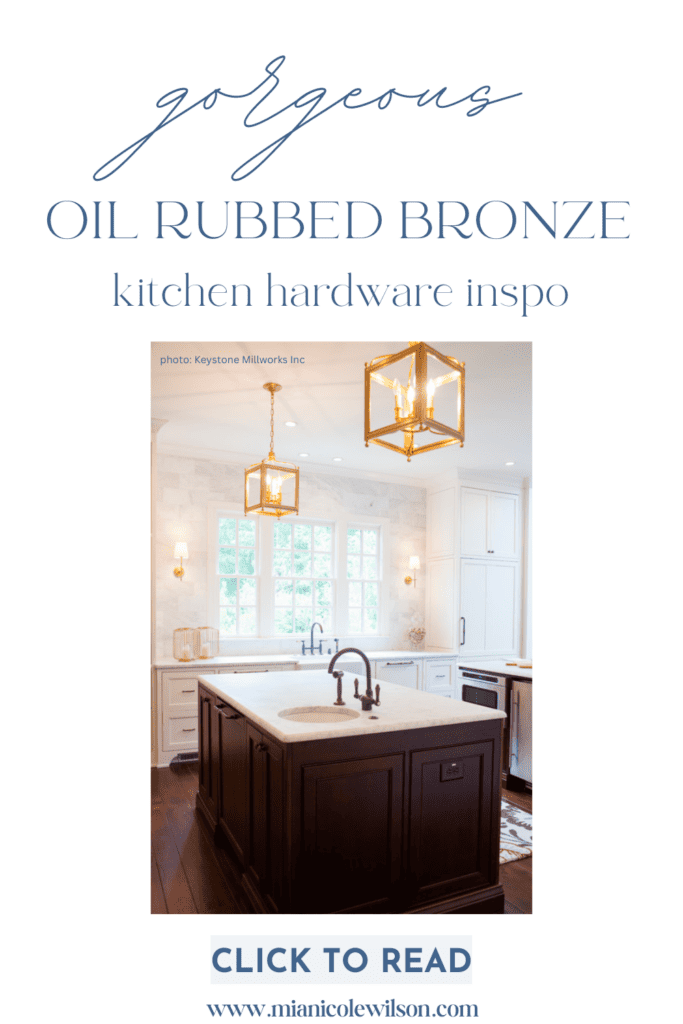 Oil Rubbed Bronze Hardware Examples
Upon looking into the finish, I am so pleased to see that it really coordinates with lots of different colors, textures, and countertops. Oil-rubbed bronze doesn't have to mean just "farmhouse style" either.
Oil Rubbed Bronze Hardware and Blue Cabinets
I absolutely love this combination! Sometimes, we want to stick to classic and neutral hues for a timeless and classic look. But in this situation, adding this pretty robin's egg blue color to the cabinets adds personality and uniqueness – but still looks polished with the dark oil-rubbed bronze hardware. Imagine this with bright gold pulls. It would look a bit more garish in my opinion.
Oil Rubbed Bronze Hardware and Wood Tone Cabinets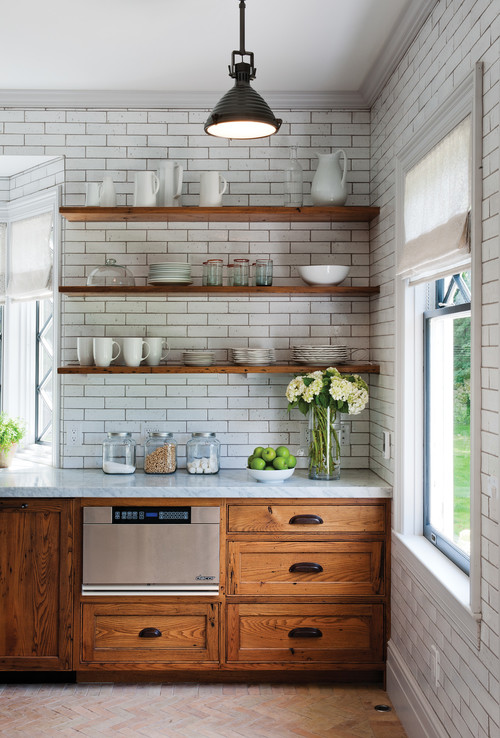 Photo by Crown Point Cabinetry – Search kitchen design ideas
Classic wood-toned cabinets are a great option to go with in your kitchen, and adding this color hardware will be a combination.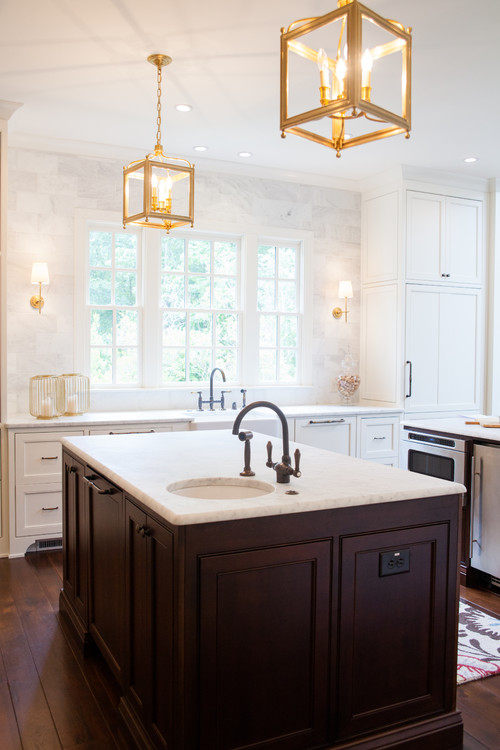 Photo by Keystone Millworks Inc – Search kitchen pictures
Typically you see oil-rubbed bronze fixtures with granite counters which may have contributed to the feeling of making it feel dated. I love how it looks with the contrast between the white counters in this picture!
Oil Rubbed Bronze Hardware and White Cabinets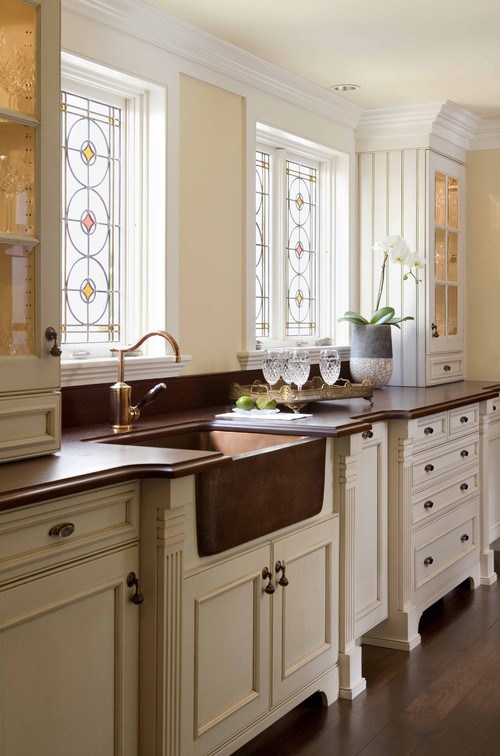 Photo by Venegas and Company – Search kitchen design ideas
How pretty is the combination between the copper sink and oil rubbed bronze hardware?
Will this style of kitchen ever come back in style? Here we see how this color hardware coordinates nicely with the granite countertops.
Here is another example of using color with the hardware! I love this combination as it has an English countryside vibe to it.
This hardware will go with all sorts of cabinet colors, cabinet styles, and countertop materials! I hope this gives you inspiration when planning your own kitchen build or remodel. No matter what your style, I believe that you can find a way to make oil rubbed bronze hardware work for you.
All the best, Mia