A beautiful white farmhouse with a view is pretty much everyone's dream! If you are lucky enough to be making the dream a reality, here are 11 gorgeous Farmhouse House Plans to consider for your new build! These homes are classic, but still unique in their own way. The are also plenty roomy at between 2000- 2500 square feet. Click the house plan title to take you to the designer website.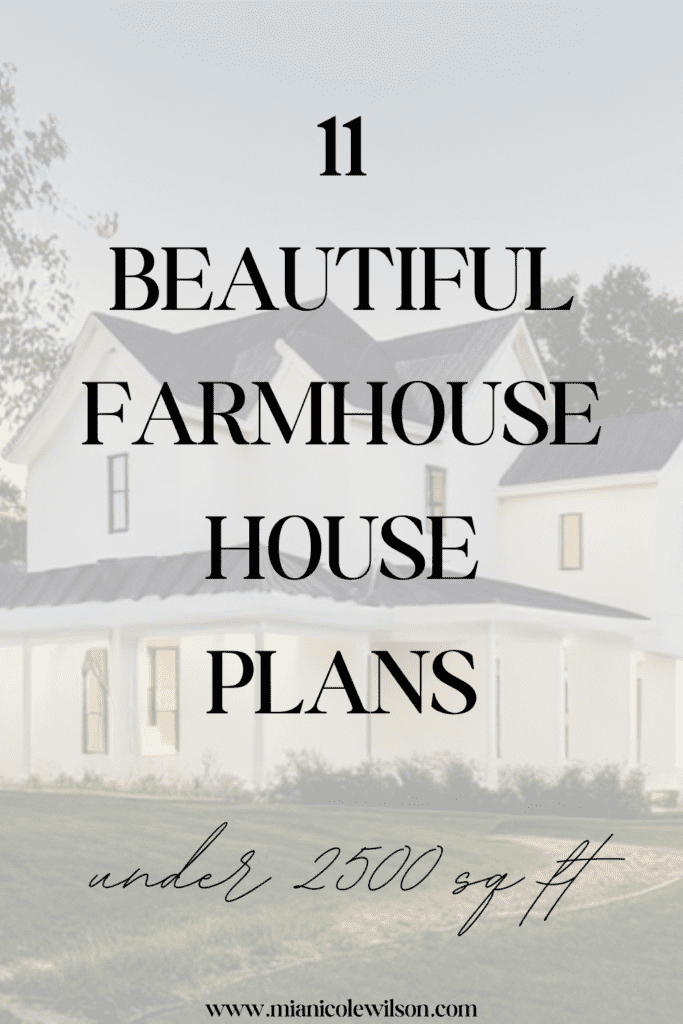 10 Amazing Farmhouse House Plans
Let's jump into these beautiful farmhouse house plans curated just for you. All photos do not belong to me and have been credited.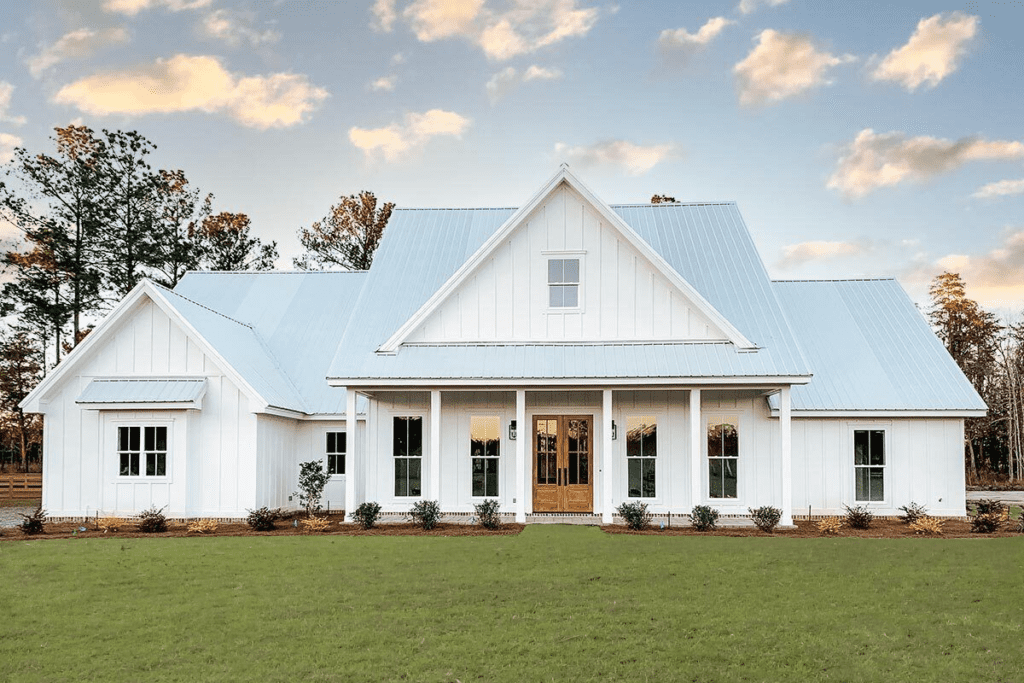 This farmhouse plan is absolutely picturesque! It also fits 4 bedrooms and 2.5 baths into the layout, so it is roomy enough for your family. Some amazing features of this plan are the separate his and hers master closets, outdoor fireplace, and grilling porch, and large front porch for your rocking chairs. You can also add a bonus room over the garage, or basement if needed.
Square Footage:
1st Floor: 2,166 sq. ft.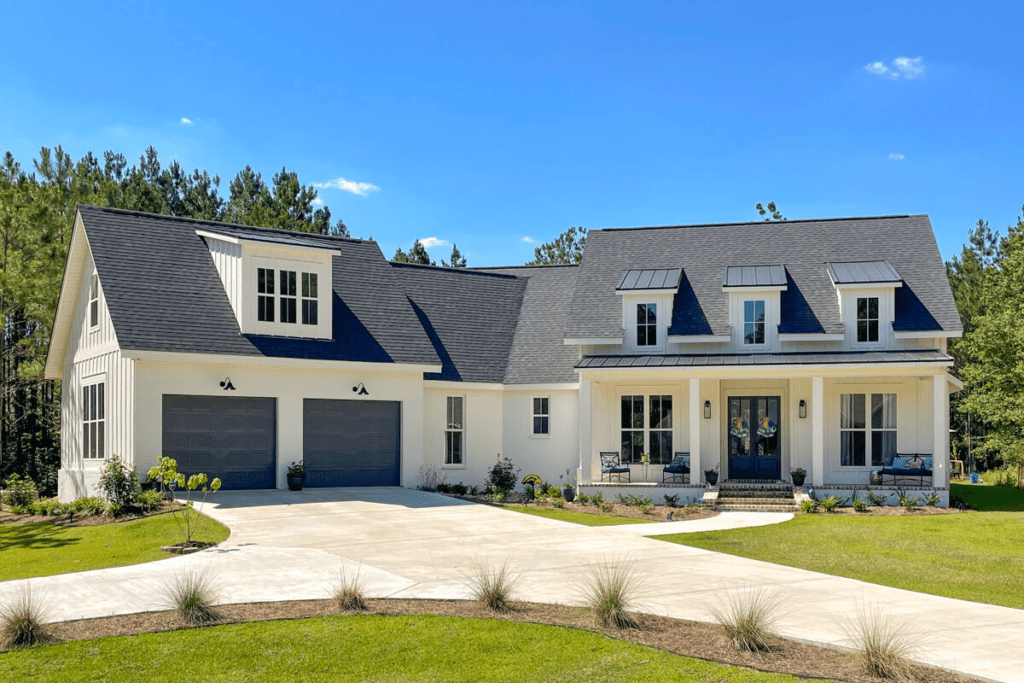 Wanting a farmhouse plan that is a bit more unique? This option fits the bill! You can opt for the front or side entry for the garage doors, but all in all it creates a very cozy feeling when you drive up. My absolute favorite feature about the house? The oversized walk-in pantry complete with its own window! You can hide it with cabinet door access too!
Square Footage:
1st Floor: 2,301 sq. ft.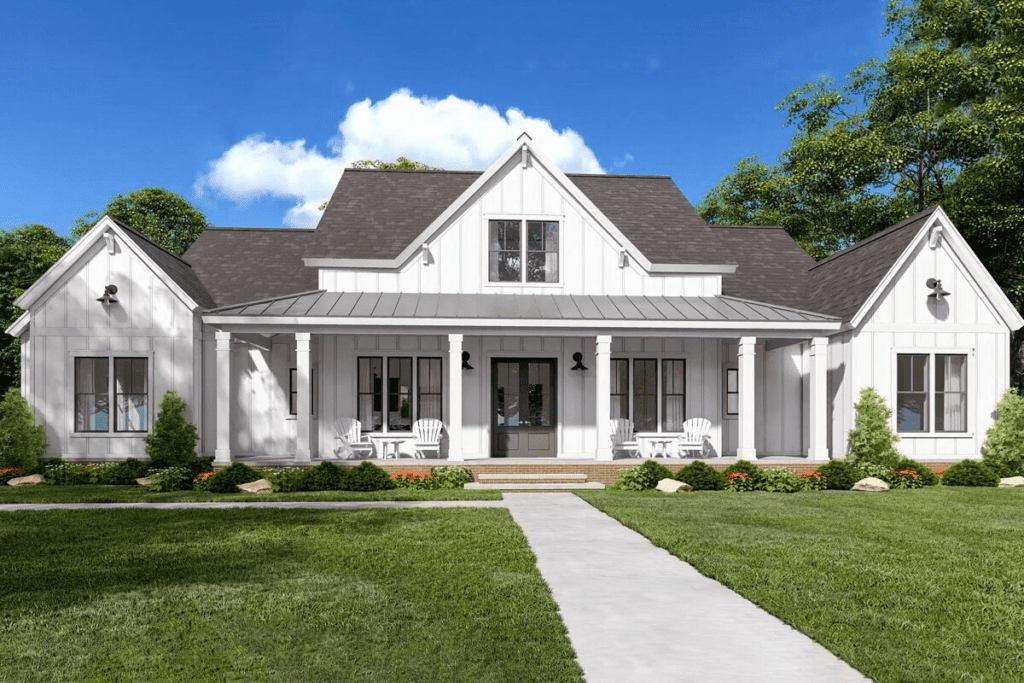 If you prefer symmetry, this farmhouse is for you! This classic style boasts vaulted ceilings and a large kitchen. You'll love how the master bedroom is separated from the others, giving you a peaceful sanctuary to retreat to. The rear entry garage is connected to a mud room, and your house will stay clean and organized with a large laundry room, pantry, and broom closet for all the things. Are you working from home? The bright and airy office has barn doors so you can shut out the rest of the world and focus.
Square Footage:
1st Floor: 2,400 sq. ft.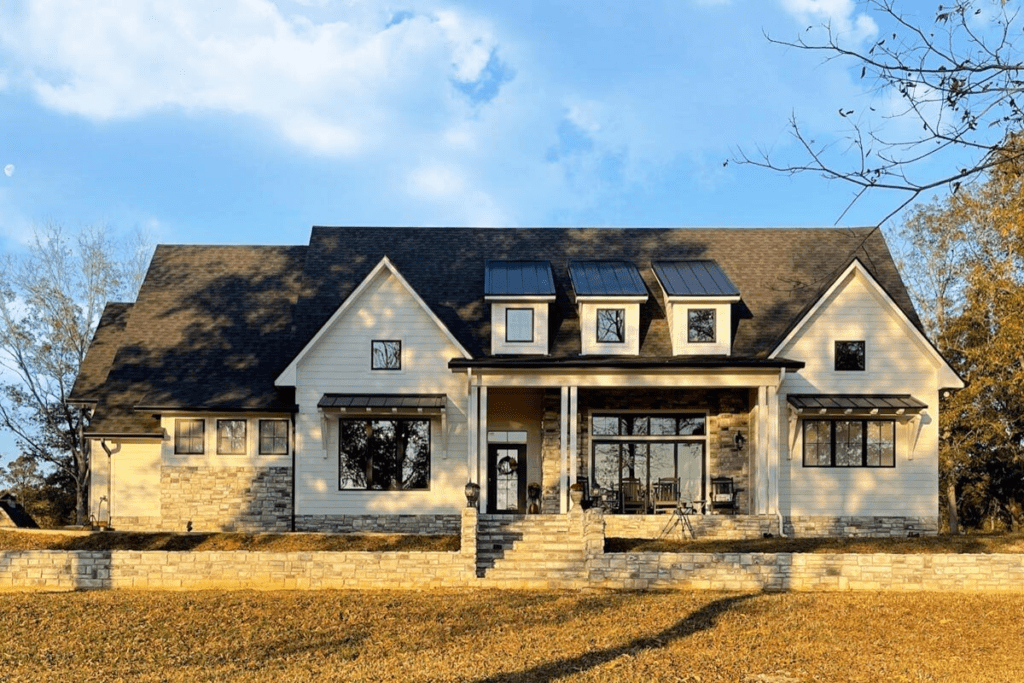 What's not to love about this farmhouse? To me, having windows in your closet is something that seems so simple but really gives a feeling of luxury. Start the day by getting dressed in a sunny and cheery space that will lift the mood. This floor plan also has a really cool detail – you can add a small rear garage door that connects to the backyard. That way, you can enjoy sitting inside on hotter/rainy days.
Square Footage:
1st Floor: 2,287 sq. ft.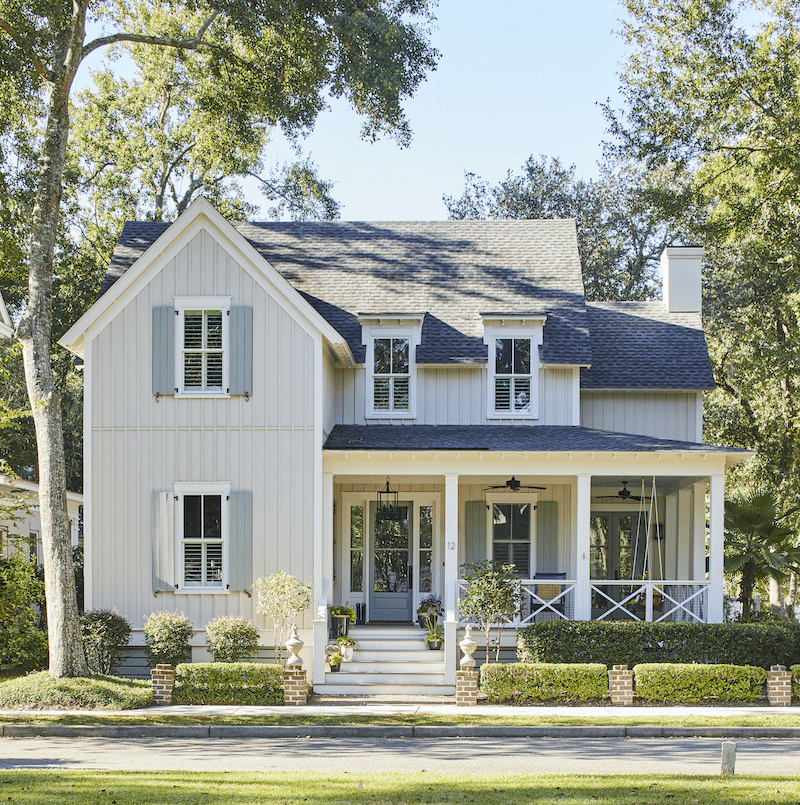 Here is a farmhouse new build that could pass for being a historical home! The curb appeal of this old-fashioned farm style home is insane. The covered porch and swing are perfect for enjoying spring days with a glass of iced tea. Inside, you'll find a library, a traditional stairwell, and a unique master suite layout. Go a different route and opt for these blue accents instead of typical black!
Square Footage:
1st Floor: 2,543 sq. ft.
If you're looking for the perfect balance between "farmy" and modern, this floor plan really combines the two well! Kids will love the giant bonus room upstairs as well.
Square Footage:
1st Floor: 2,490 sq. ft.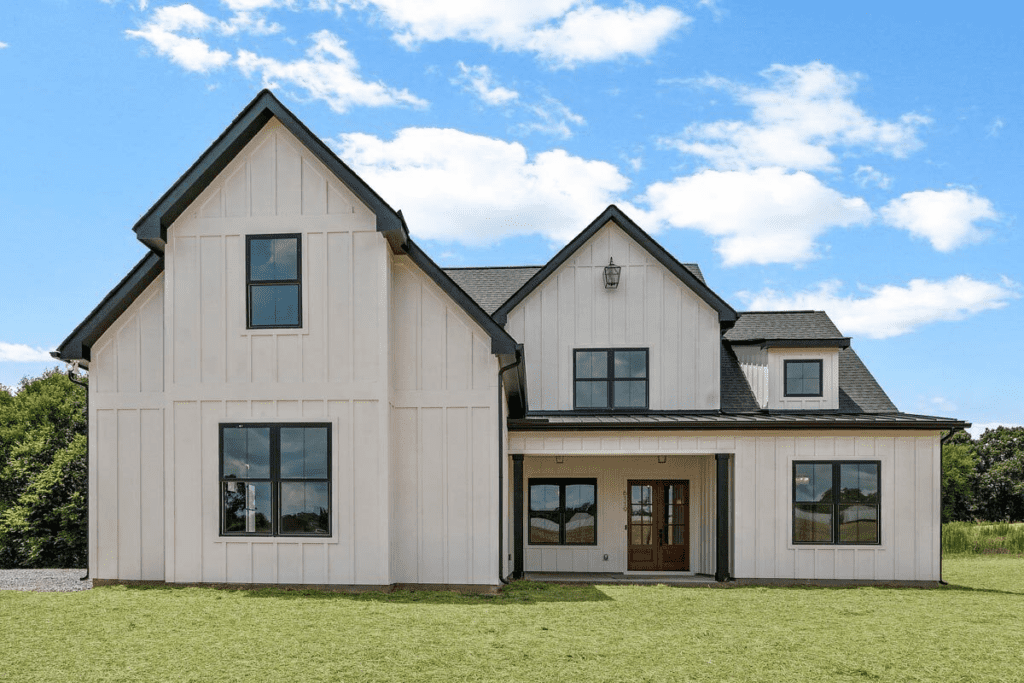 Immediately, I fell in love with this kitchen layout! The vaulted ceilings in the kitchen really give this home a luxurious feel. The utility, laundry room, and pantry all combined is another unique feature of the house I haven't seen before.
Square Footage:
1st Floor: 2,499 sq. ft.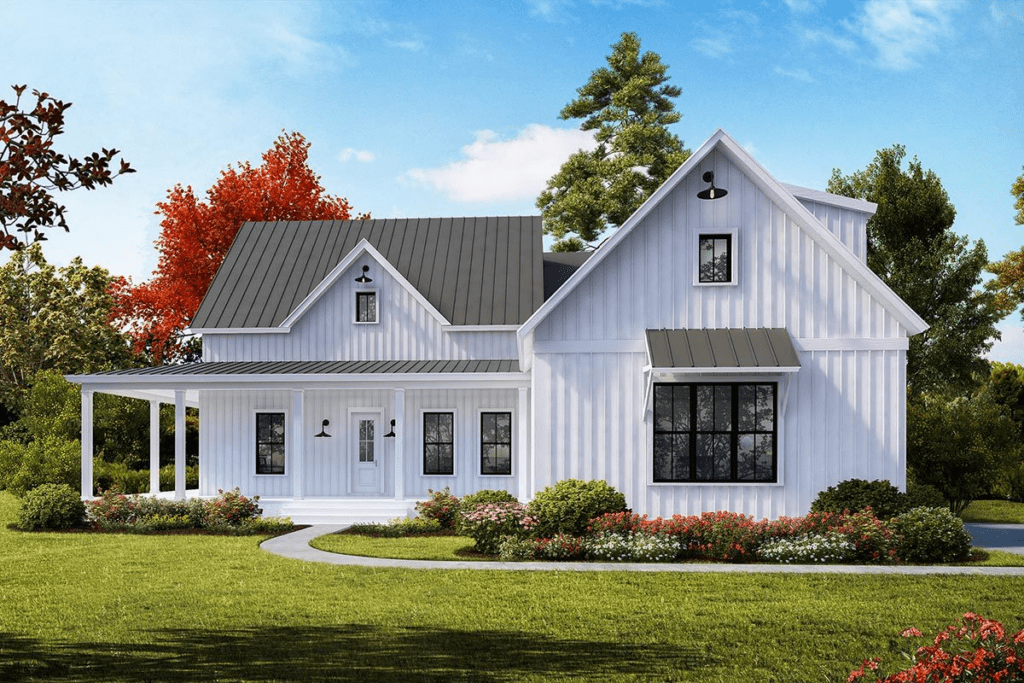 The spacious front porch really makes this house stand out!
Square Footage:
1st Floor: 2,230 sq. ft.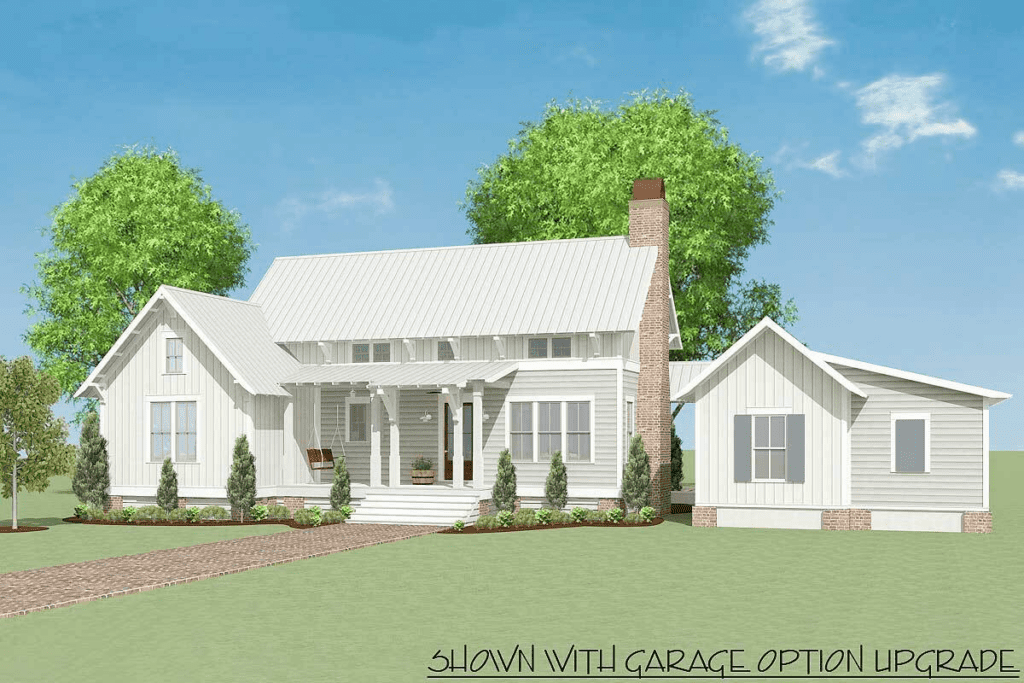 This layout looks so classic and facilitates conversation and togetherness with the borderless open-concept kitchen, dining, and living room.
Square Footage:
1st Floor: 2,276 sq. ft.
Square Footage:
1st Floor: 2,397 sq. ft.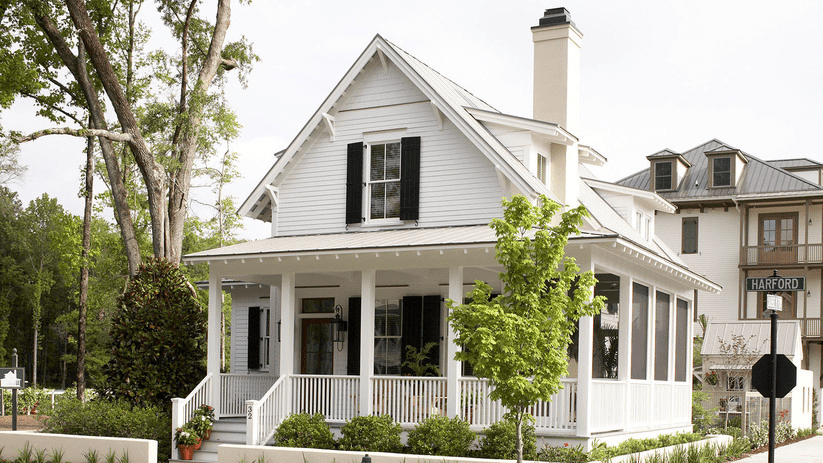 Square Footage:
1st Floor: 1679 sq. ft.
Looking for more home content? Check out these blog posts:
Best, Mia