TikTok has fallen in love with another It Girl! Sofia Richie Grainge recently uploaded her very first TikTok (in 2023!), brilliantly using the platform to give viewers an intimate look into the BTS of her much anticipated wedding. She racked up millions of likes and followers in a short amount of time and caused a major stir. Soon, people were obsessed with her life & style – some even wanting to completely trash their current wardrobe and start dressing like her! Alix Earle is even a fan – telling a follower that "I'm obsessed w her vibe" after being told she was giving Sofia Richie vibes with her outfit.
So, are you into the Sofia Richie aesthetic too? Here is a guide on how you can also get the look – say hello to classy, elegant, and timeless fashion.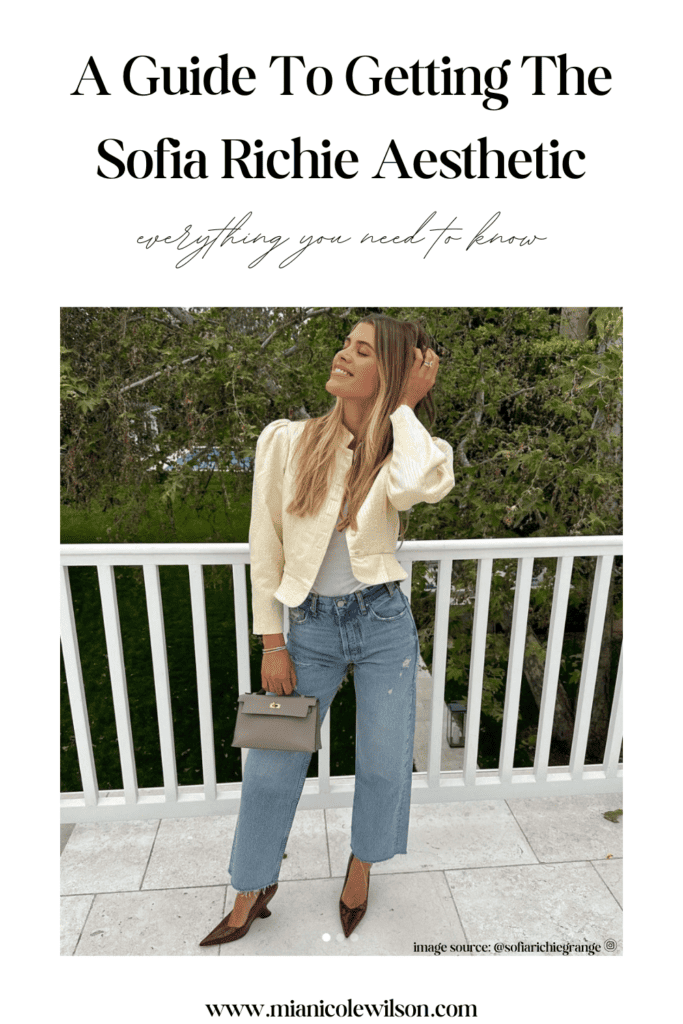 What Is The Sofia Richie Aesthetic?
Lately, we see Sofia favoring classic silhouettes, neutral tailored staples, and elegant dresses. This is what you will want to try to recreate when it comes to her style. She is an ambassador for Chanel, and perfectly matches the feminine and effortless vibes of the fashion house. The "Old Money" style aesthetic is also popular right now, and Sofia's outfits line up with this category. She often rocks tweed jackets, trench coats, chic all-black & all-white outfits, suits and linen sets, and accessorizes with a pretty hair bow, cat eye sunglasses, and a Birkin bag.
Makeup is another important key to her aesthetic. She lets her natural beauty shine though by not wearing heavy eye or lip cosmetics, which I feel would detract from her effortless style. It's no surprise then that she is the beauty director of Nudesticks, a clean makeup brand that helps you nail the "no-makeup makeup" look. The same goes for her hair. It looks incredibly clean, soft, and healthy – like she would never need dry shampoo or do any sort of "dirty hair hairstyle". Overall, she keeps a very tidy and well-kept appearance in every aspect.
How To Dress Like Sofia Richie
Here, we will go through some examples of her style, and how you can steal her look as well!
Sofia Richie Outfits
Here is some major Sofia Richie inspiration!
Sofia Richie Casual Looks
Her casual looks are very comfy but never sloppy looking! Create a cohesive wardrobe that will be easy to mix and match with by purchasing staples in neutral hues.
Jeans
A pair of straight-leg light wash jeans will always be necessary. Also, snag some beige and white pairs of denim to put with tees and sweaters.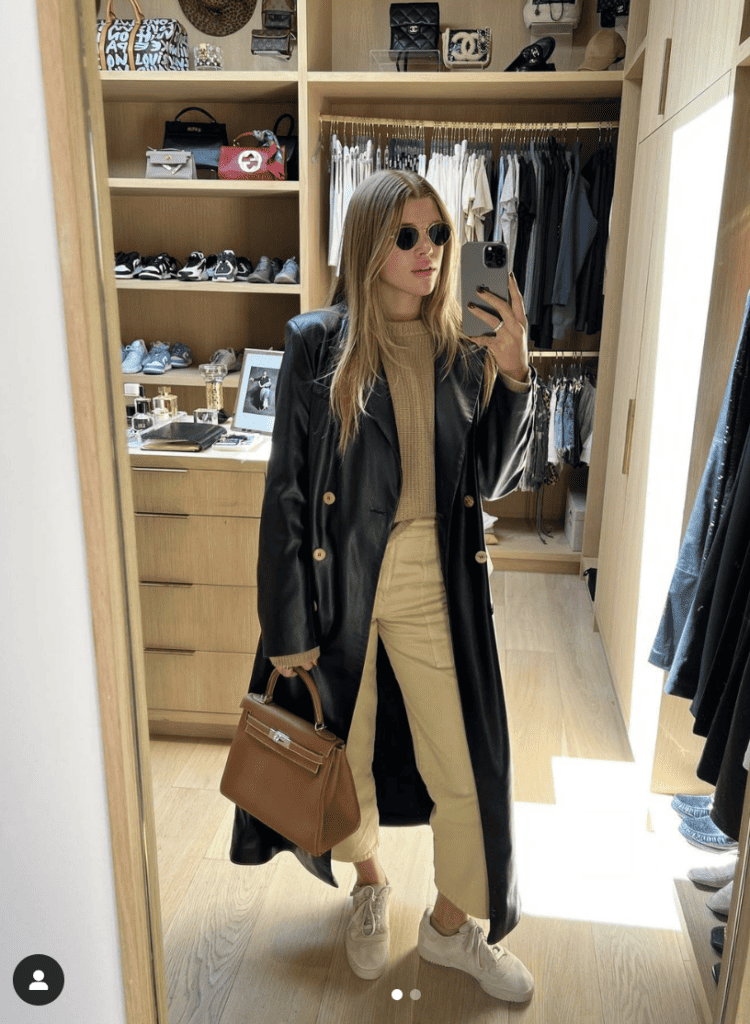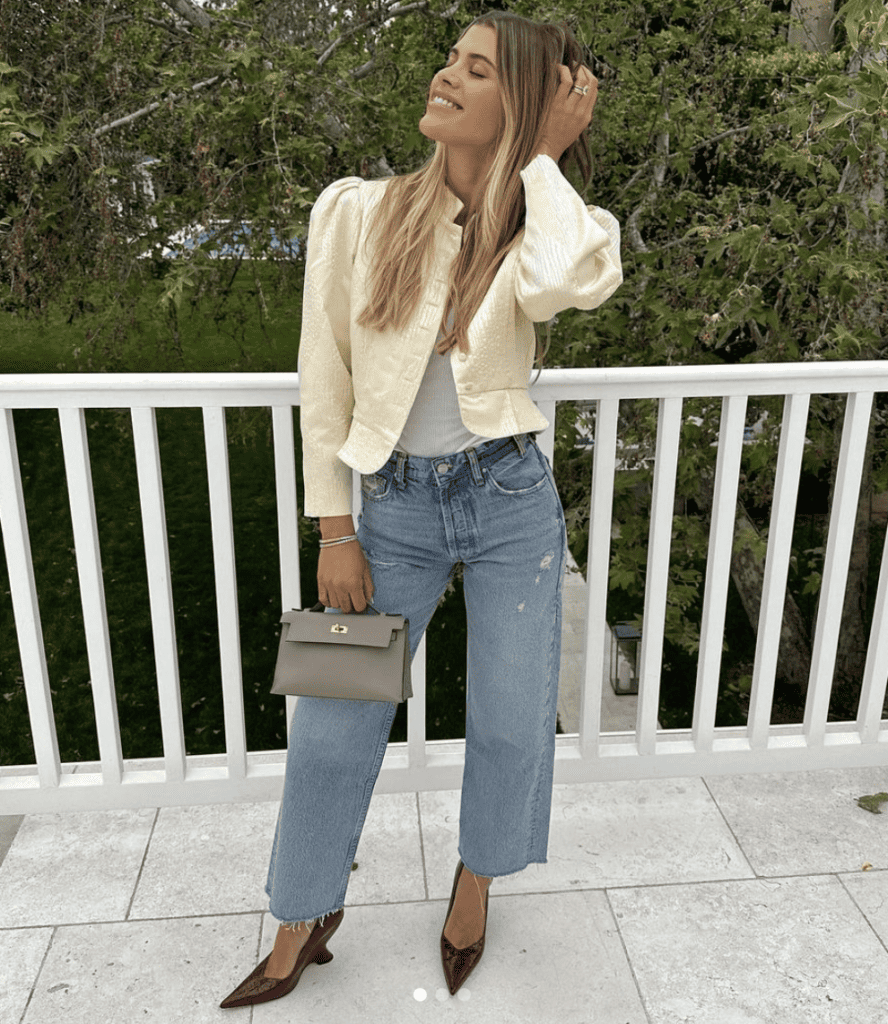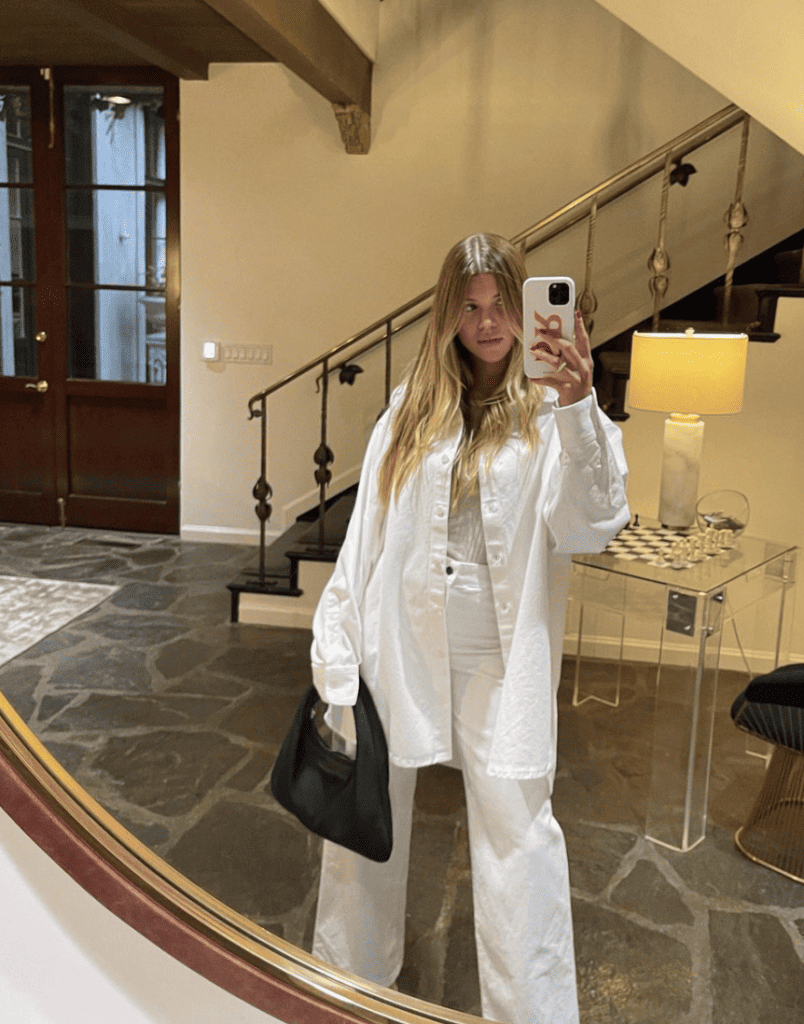 Linen Pants/Sets
Easily look luxurious by swapping your sweats for comfortable linen pants and sets.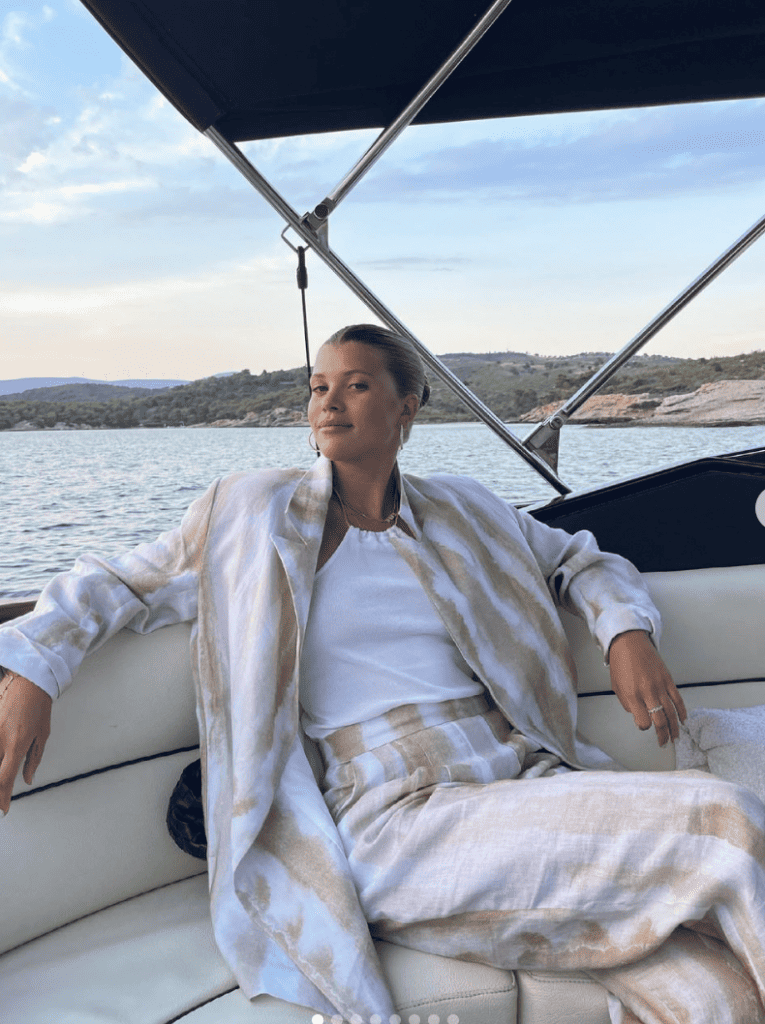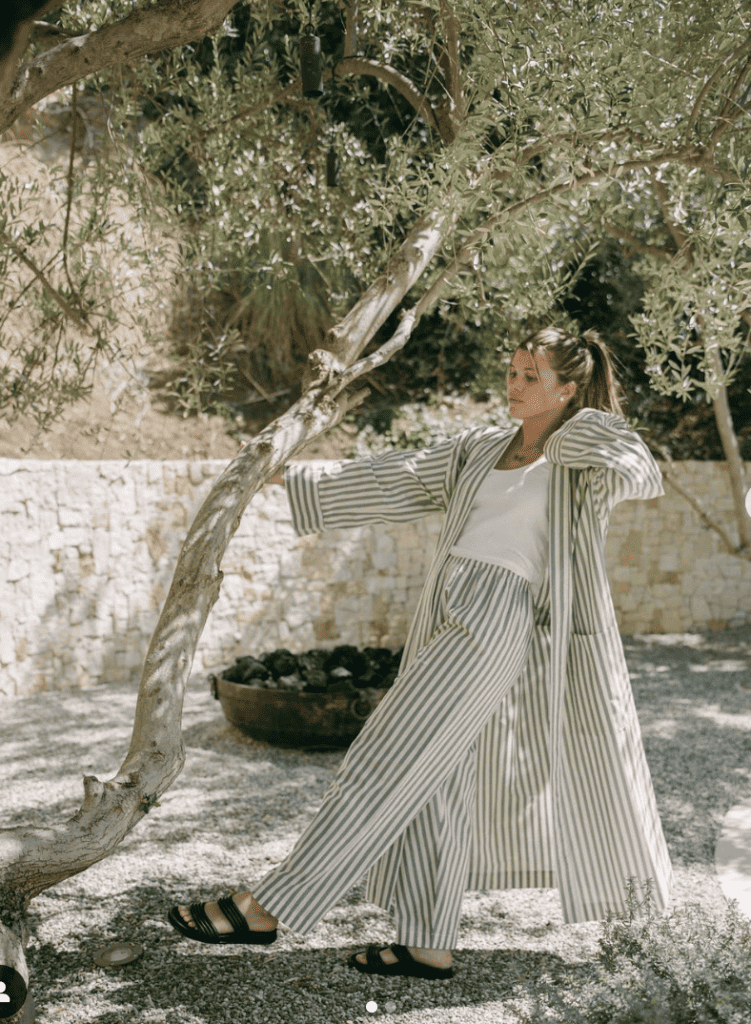 Dresses
Sofia always goes for sleek and slinky dresses. Try a fitted midi dress like the one pictured below, or a slip dress as a safe "Sofie Richie vibes" option to purchase!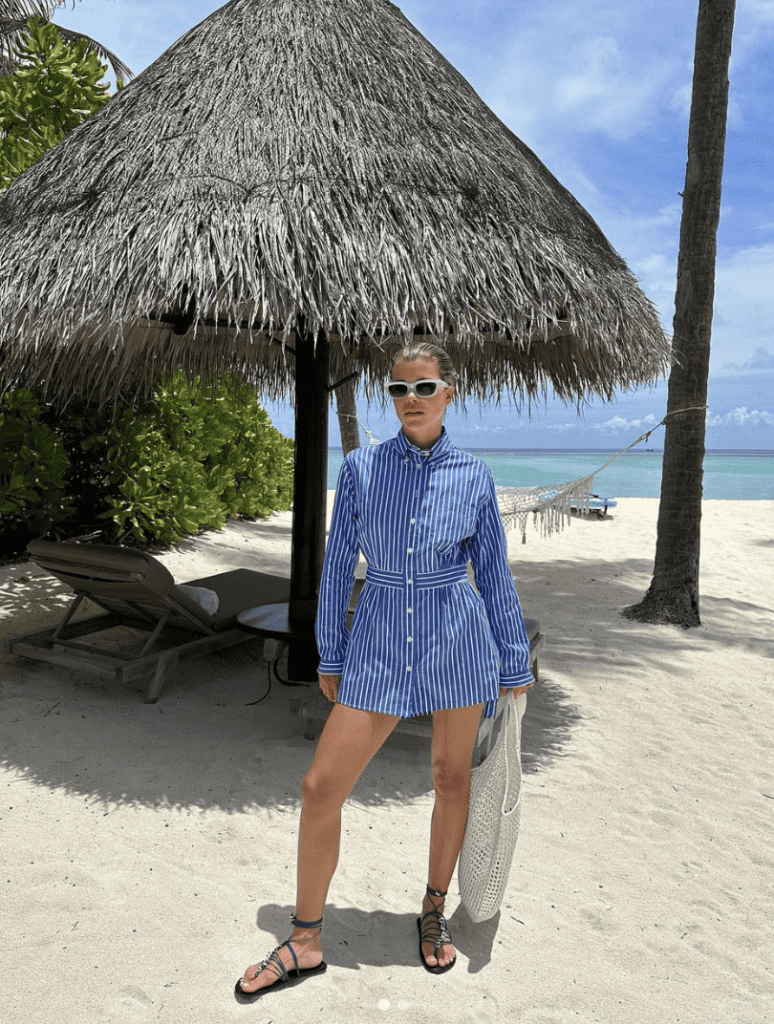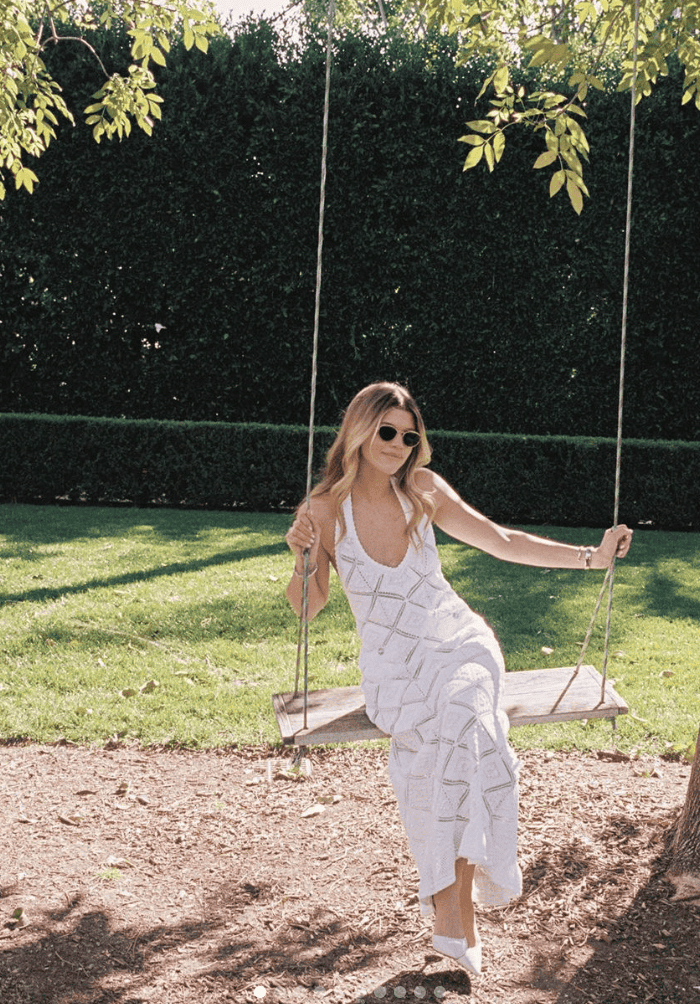 Swim
A lot of the tines, we see her rocking classic black bikinis with a chic coverup!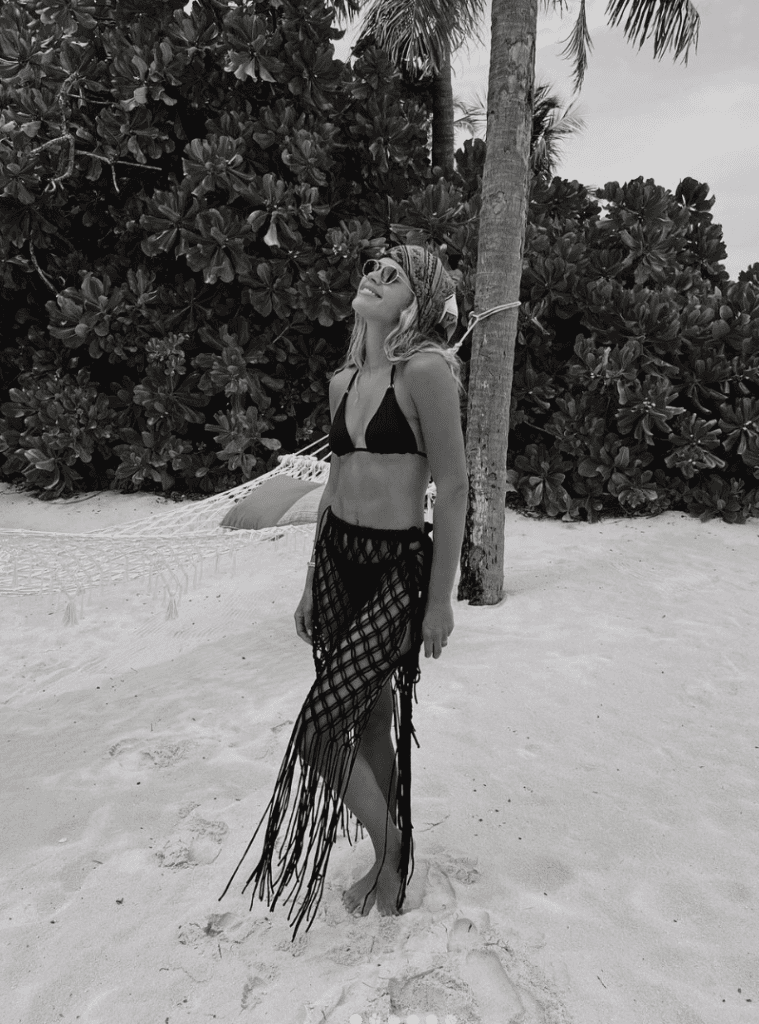 Trench Coats
A chic staple to have for fall and spring? A trench coat! I love the different colors she has, and it is so easy to create a full look for quickly running out for errands by throwing one on over a t-shirt and jeans.
Sofia Richie Formal Looks
I love that Sofia's casual looks are usually neutrals and really re-wearable pieces. The everyday person can really nail down her style this way as she dresses very elegant, classic, and practical! When it comes to her more formal looks, here is where things get fun! You'll find she goes for bolder colors and prints, as well as fun details like feathers! Check it out here:
Dresses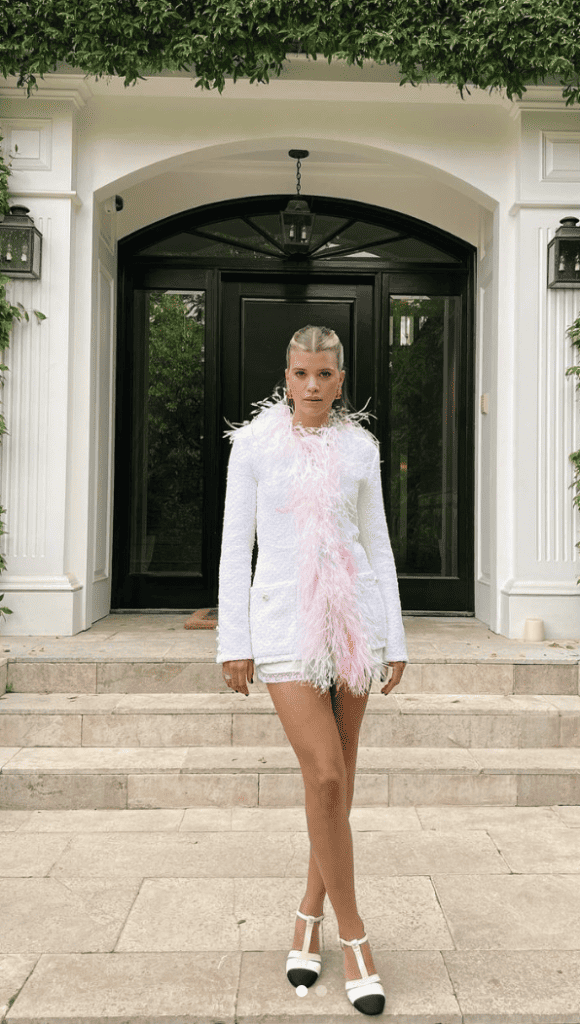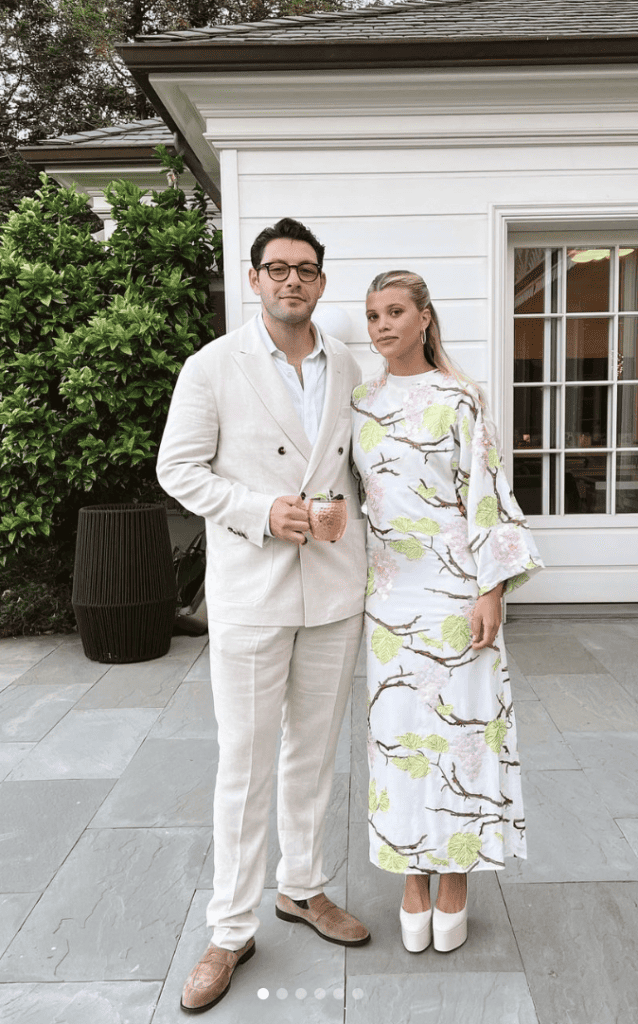 Suits
Sofia will be influencing everyone to wear more pretty power suits!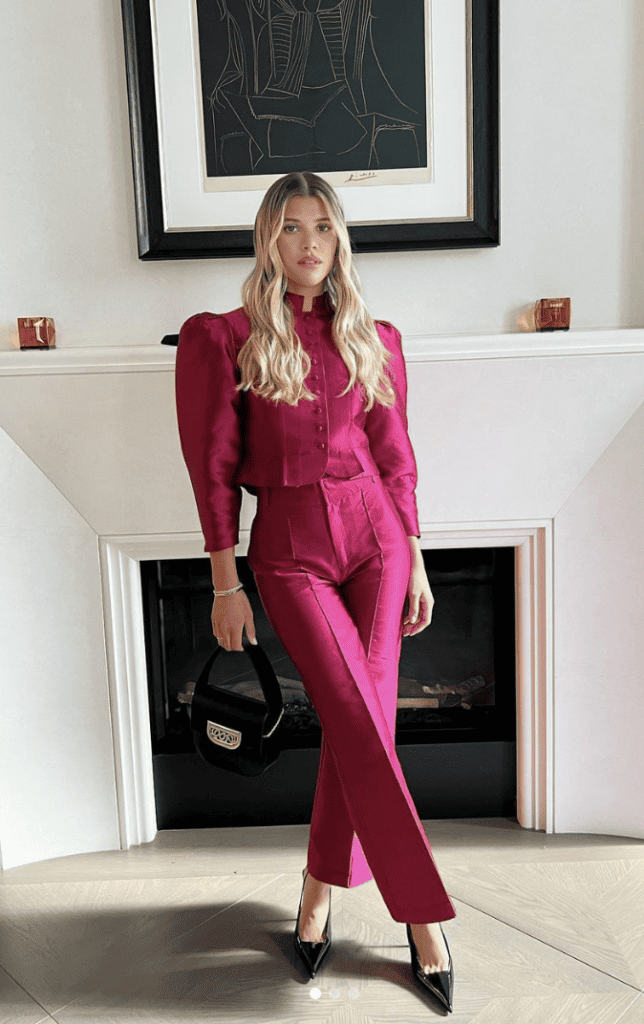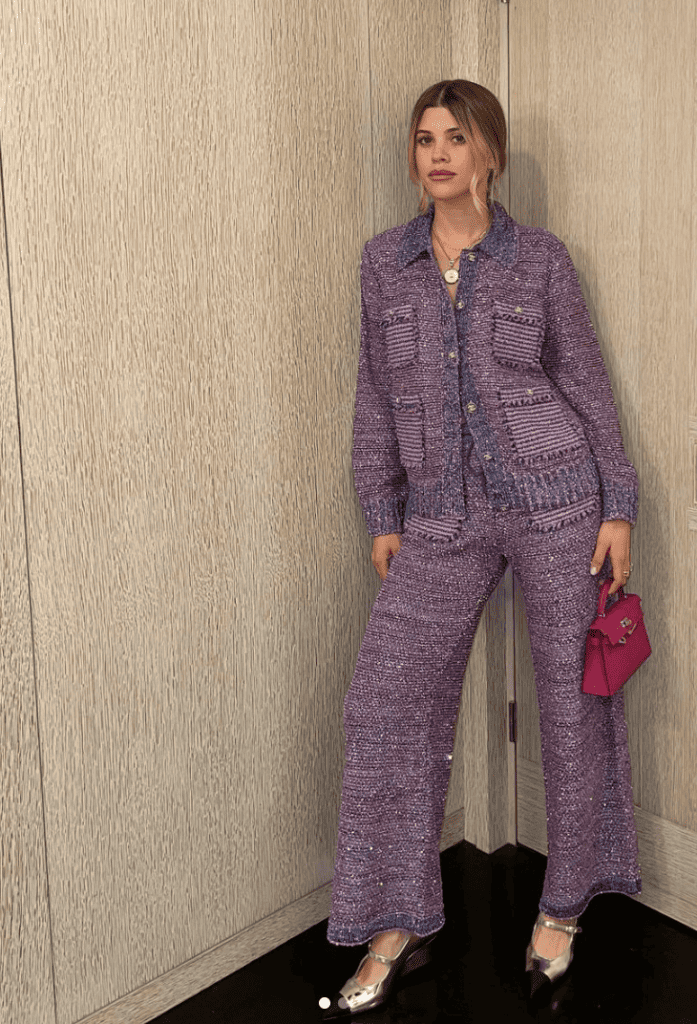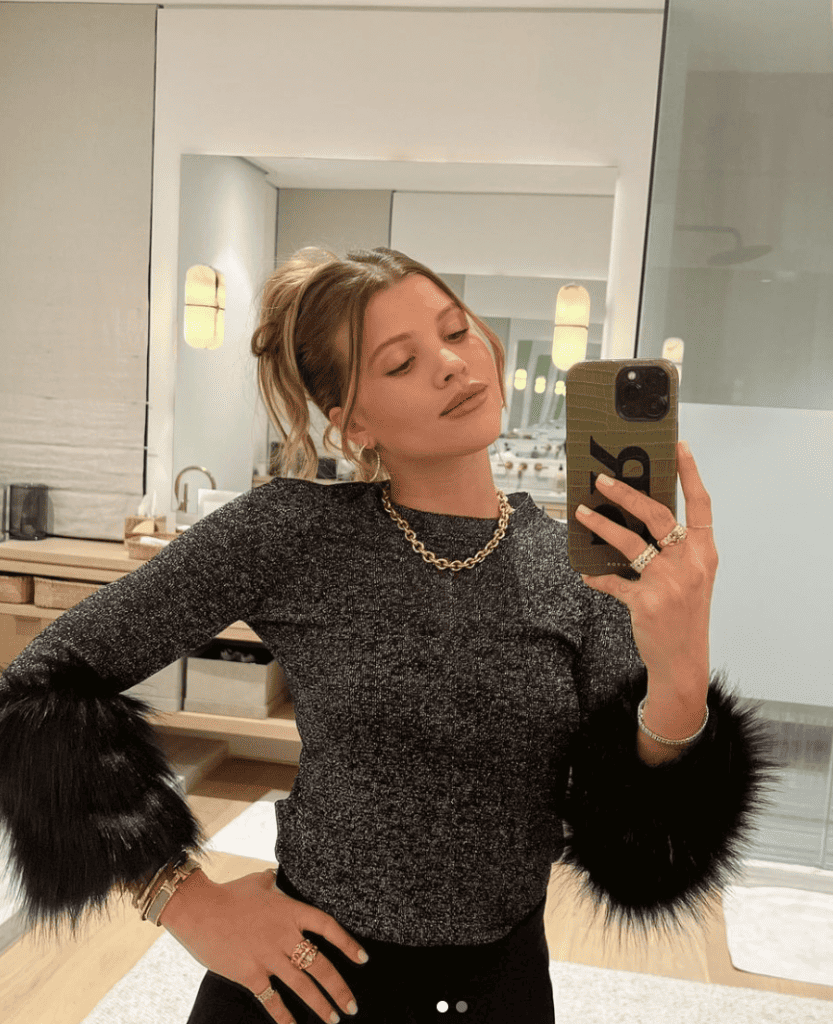 Sofia Richie Accessories
Since she sticks to a very classic elegant aesthetic, it's no wonder that Sofia often is carrying a Birkin bag! She is also a fan of darling mini bags as well!
Why Is Sofia Richie Aesthetic Style Popular?
Going off my opinion, I feel like all the hype around Sofia's style is because Gen Z is tired of the "baddie", scantily-clad clubby Kardashian look. I think there is truth to it because the reality is Sofia's style aesthetic isn't that new or groundbreaking – it just is to them. The younger generation has just found a new fashion icon to latch onto, and through her they're welcoming the return of classy style with open arms.
So, what are your thoughts? One thing is for sure – if you start dressing the Sofia Richie aesthetic now, you will always look stylish and chic even in years to come!
Want more Sofia Richie content? Check out these blog posts:
Best, Mia