If you are getting married soon, choosing the perfect bouquet for your big day can be both so exciting and overwhelming! There are lots of questions to ask – should you go with a classic, vintage, or trending style? What about the color palette? If you lean towards a vintage vibe, you should definitely consider a pageant bouquet! I had this style for my own wedding and absolutely adored it. I died over how it looked and carrying it around was one of many highlights on the day.
Let's dive deeper into what this style is, and see some inspiration pictures!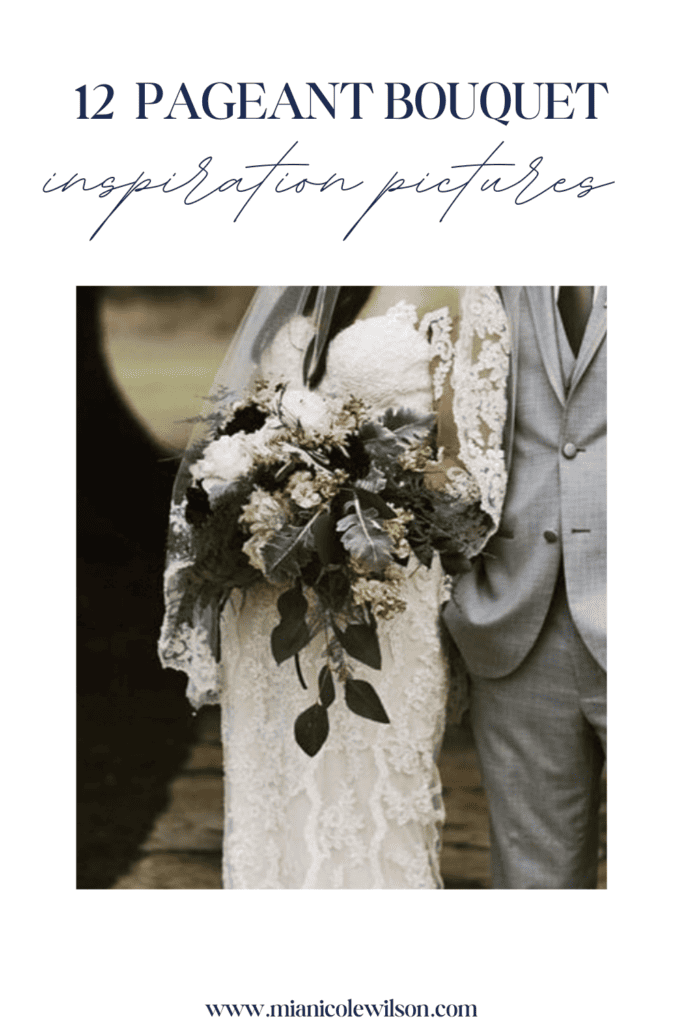 What Is A Pageant Bouquet?
A pageant bouquet gets its name from a floral arrangement typically presented to the winner of a beauty pageant. It is usually a large, extravagant bouquet that is carefully designed to be visually stunning and complement the overall theme of the pageant. Pageant bouquets often incorporate a variety of flowers, colors, and textures, creating a vibrant and elegant display. They are also known as a sheath bouquet or cradle bouquet due to the long, slender shape, resembling a sheath or a sleeve since it is held draped over the forearm.
Pageant style bouquets for weddings are meticulously crafted – you can opt for a bouquet of all the same type of flower, or go for more of a bespoke design like mine was. Finally, adding additional accessories like ribbons or decorative elements will really give you a dreamy bouquet worthy of a princess! Now, here are some pictures to show your florist.
Best Bridal Pageant Bouquet Inspiration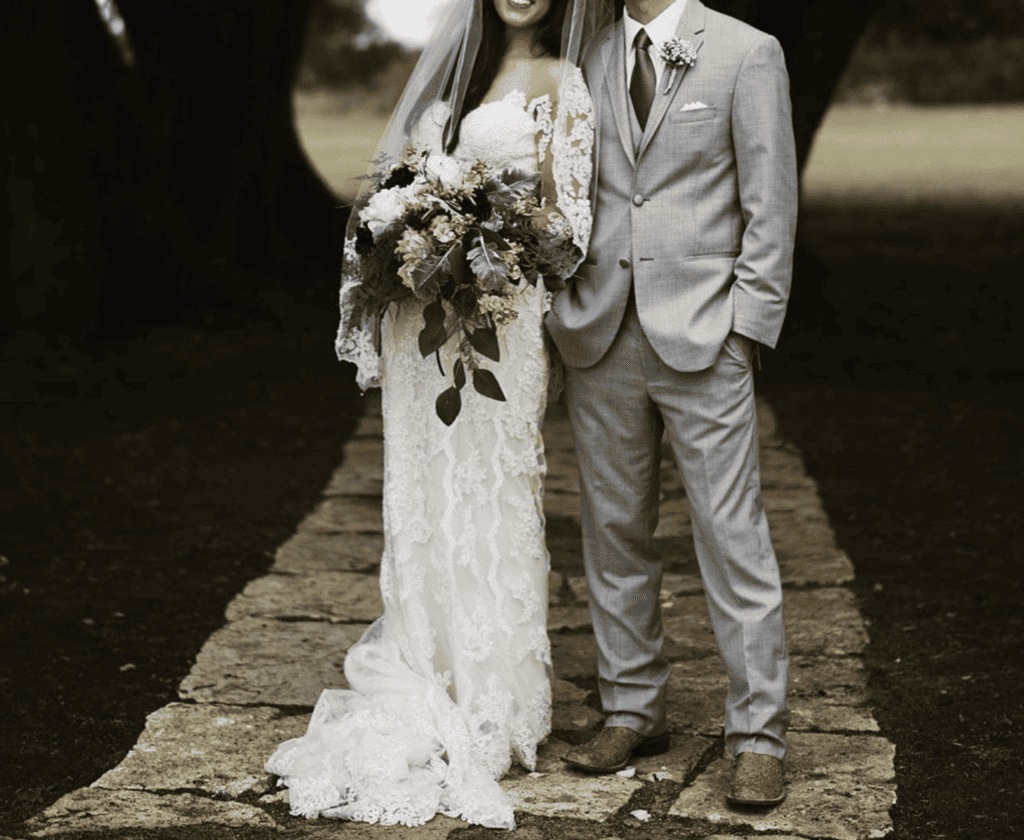 I absolutely loved the idea of having a pretty bouquet that could rest on my forearm when floral planning. During the time of my wedding, bespoke creations were very popular. You can see how the two styles merged here! It was more of an organic style but not a perfectly round bouquet.The bouquet took on more of a sheath shape, with some floral pieces cascading down.
I love this all-white pageant bouquet! As you can see from my bouquet above, it is obviously very popular to combine lots of different shapes and types of flowers into one. I love this monochromatic idea where it looks cohesive and calm!
This bouquet is simple and sweet.
If you are not so much into understated hues, go for a voluminous pageant bouquet like this one that is bursting with color! The powder blue ribbon is the icing on the cake.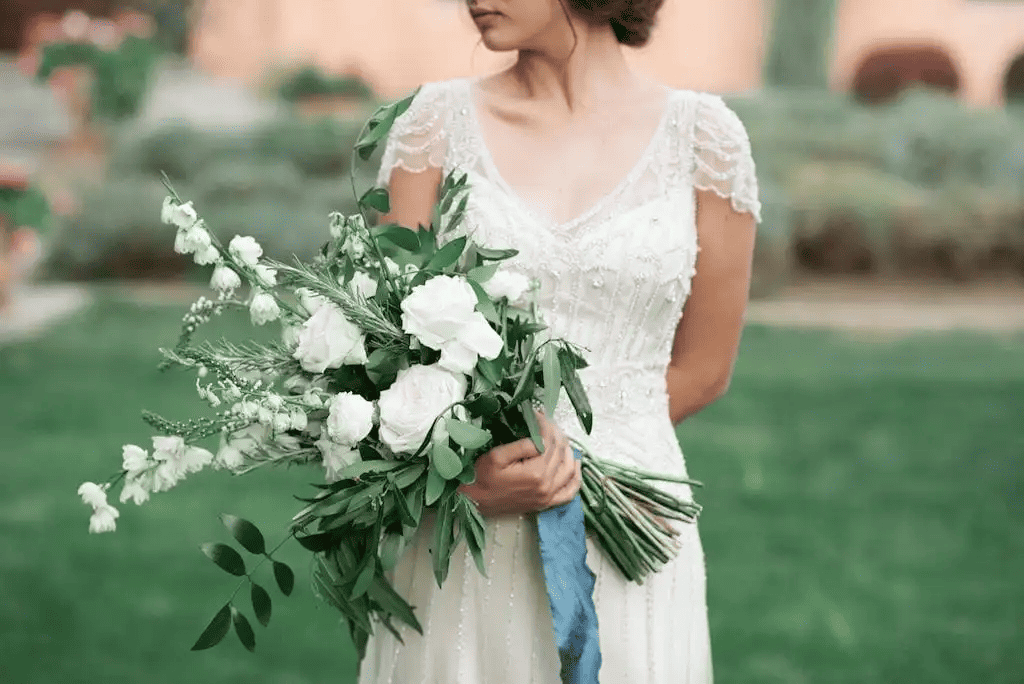 This bouquet looks like a cross between your standard-shaped bouquet and a pageant. Super versatile!
A pageant bouquet is great for flowers that might not be as strong and sturdy stem wise. The flowers look great cradled in the arm – this is also perfect for DIY brides who want a simple and accessible bouquet that isn't too fussy.
Calla lilies are often associated with marriage, as they represent the bond and commitment between the bride and groom. Incorporating calla lilies into a wedding can convey a message of love, devotion, and eternal happiness. These flowers bring an air of elegance and symbolism to weddings, and the shape molds perfectly into a cradle bouquet. This style and flower is perfect for the classic bride!
I adore how the shape of a pageant bouquet can allow for you to add in those extra whispy pieces – you don't have to worry about it blocking your face!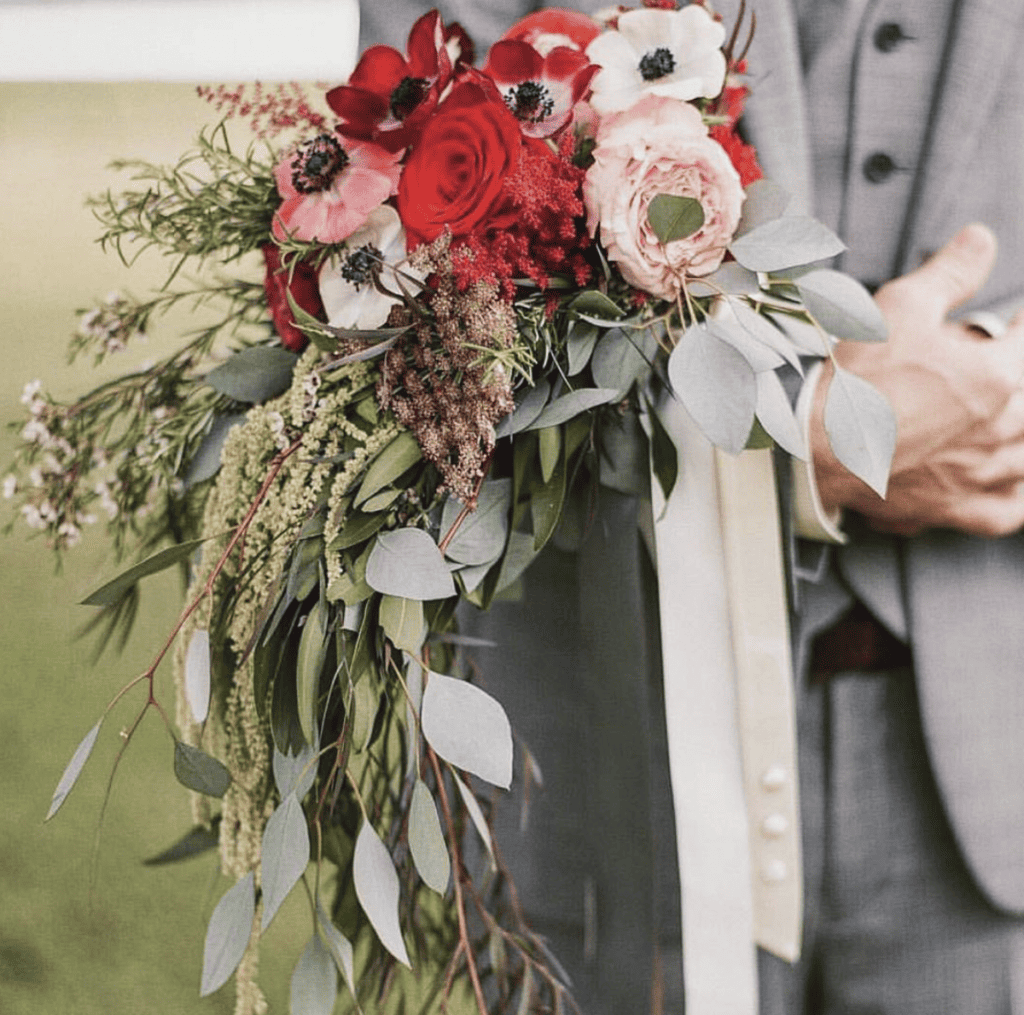 If you are wanting to save money and forgo some of the pricier flowers, a pageant-style cradle bouquet will look great comprised of long greenery stems.
Which style is your favorite?
Best, Mia