Hyaluronic acid is a popular skincare ingredient known to give you plump, dewy, and hydrated skin. But did you know that if you use it the wrong way, you can actually dry out your skin? This quick run-down of the ingredient will explain to use hyaluronic acid serum (HA) correctly in your skincare routine.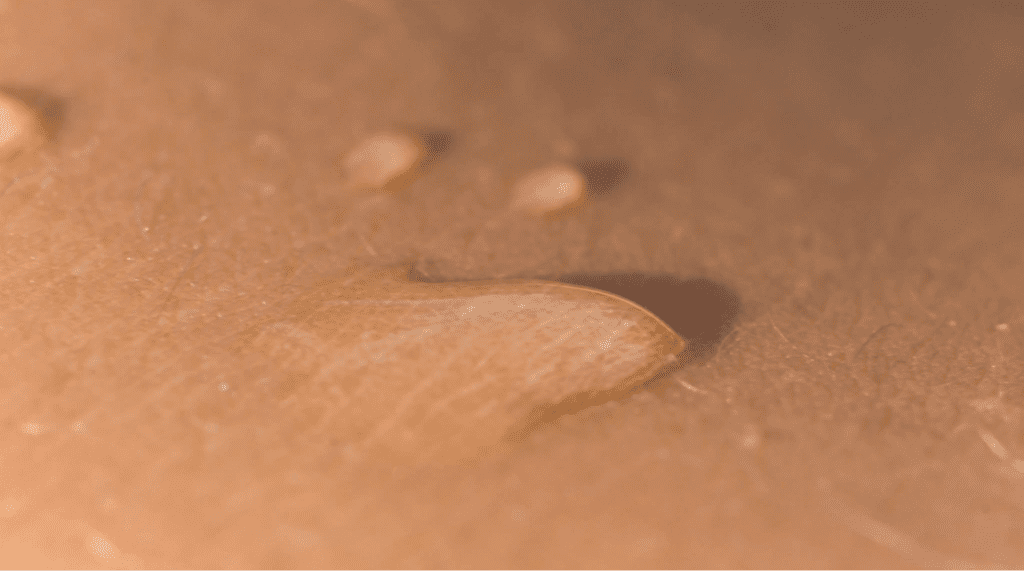 Disclosure: This blog post contains affiliate links, which means I make a small commission on a purchase without an additional cost to you if you buy something through the link.
What Is Hyaluronic Acid?
Skin stays young-looking when it has a high percentage of water within it. As we get older, we lose that moisture in our skin – so obviously it is a big part of anti-aging.
"The key molecule involved in skin moisture is hyaluronic acid (HA) that has unique capacity in retaining water." NCBI It is a humectant, which are compounds that attract and bind water. Hyaluronic Acid is found naturally in the skin. It is also in various skin care products to help give you a boost of hydration.
How Does Hyaluronic Acid Work On Skin?
Basically, when HA is applied, it binds water to the collagen in skin. (If you do it the right way!) This is how it stays in skin, making it look extra hydrated.
How To Apply Hyaluronic Acid
As a very important rule, always apply hyaluronic acid on damp skin! After cleansing the face, don't dry it completely. Leave it wet and pat in a few drops of your hyaluronic acid serum. Give it a moment to absorb, and then you can add whatever else you need to from your skincare routine.
One of the biggest game-changers I've learned in terms of skincare is how to use hyaluronic acid serum the right way. Applying it to a damp face is correct. If you don't, it can actually zap water from your skin. This can lead to damage and premature aging!
On its own, hyaluronic acid doesn't hydrate skin. It is just the agent that attracts and binds to water. Think of it like a sponge, absorbing moisture. When you apply it with water, it will take that moisture into the tissue.
Can You Put Hyaluronic Acid On Dry Skin?
This skincare ingredient needs to be used in conjunction with water. If you don't give it water to adhere to, it will actually pull water from the deeper layers of your skin!
How Often Should You Use Hyaluronic Acid On Your Face?
This product can be used about twice a day, preferably morning and night. Use it in the morning after washing the face. Keep your face damp, and then apply. Finish up with a moisturizer to help seal everything in!
Can You Use Hyaluronic Acid With Vitamin C?
Yes! This is a great duo to combine for radiant and dewy skin. Apply the vitamin c first, and then the hyaluronic acid serum once the vitamin c serum has been absorbed. You should also apply vitamin c to a damp face.
Can Hyaluronic Acid Help With Wrinkles and Acne?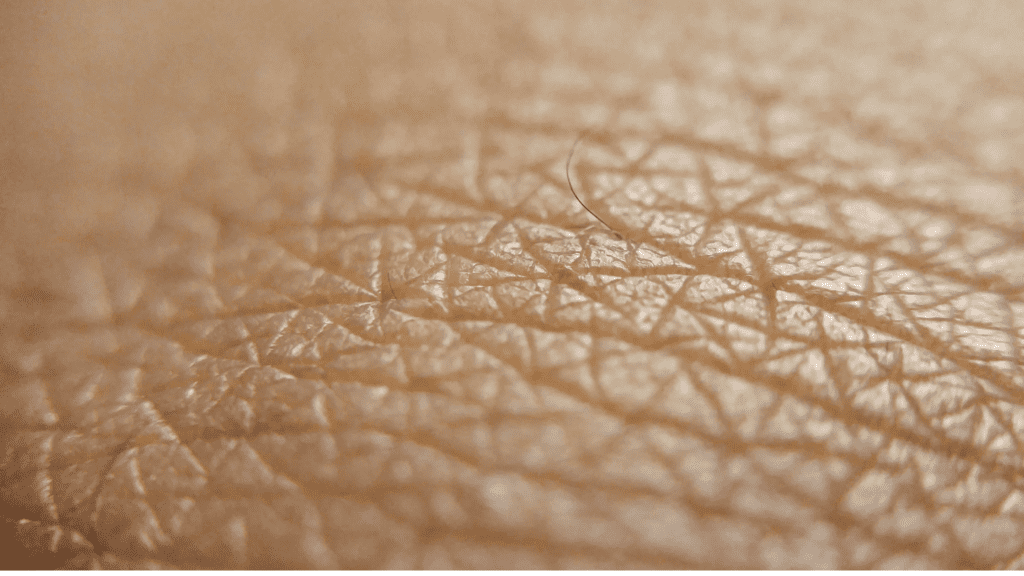 Here are some hyaluronic acid for skin benefits:
Hyaluronic acid serum can help with wrinkles and acne immensely! For wrinkles, the more hydrated and plump the skin is, obviously it will look better. That blurs the fine lines you may have. And don't forget – aging skin is mostly due to a less healthy and hydrated skin barrier. Reverse it by adding hyaluronic acid into your skincare routine to see the clock rewind.
Can hyaluronic acid help acne scars? Yes! While it might not completely fill in pitted acne scars, it can help plump them up a bit more to help the overall texture and appearance of the pits.
(Also, if you are dealing with pitted acne scars, check out my other posts on how to get rid of them at home!)
If you have scarred skin, it is very important that if you can't fill in the scars, the overall texture of your skin should look as smooth as possible. Using hyaluronic acid will help blur fine lines and improve any active breakouts by keeping the skin barrier functioning properly.
Using hyaluronic acid is beneficial in many ways! When your skin is suffering from "harsh weather, heaters during the wintertime, certain skin-care products, and underlying skin conditions, it can cause tiny breaks in the protective skin barrier, allowing water to escape." Allure Hyaluronic acid puts it back where it needs to be!
The Best Hyaluronic Acid Products
Here is a round-up of some of the best hyaluronic acid products for the face.

Hyaluronic Acid can also be used for hair and the body. Here are non-face some products with hyaluronic acid in it:
Be sure to follow the directions for these products! It's best to use it on damp hair after a shower.

Best, Mia
This content is for informational purposes only, and what has worked for me personally based on my own opinions. I am not a professional/medical doctor, and you should always consult your doctor or dermatologist on what will work best for you. The information presented here is not legitimate, official advice from a professional. If you choose to rely on any information from this blog, you do so at your own risk. Please refer to the "Blog Disclaimer" tab in the menu bar to read more information and the official disclaimer statement.