Grab your sunglasses because neon bright summer nails are classic for summer! Here is some of the best neon summer nail design inspiration to take with you for your next manicure. Whether you are celebrating the start of the season, or about to go on a beach vacation, you can't go wrong with a bold neon manicure that makes a statement.
In this post, you'll find gorgeous neon bright summer nail designs that you can copy at the salon, as well as designs that you can actually buy from Etsy/Amazon. This is perfect for the DIYer!
Disclosure: This blog post contains affiliate links, which means I make a small commission on a purchase without an additional cost to you if you buy something through the link.
Neon Bright Summer Nails
Want more 2023 nail trends inspiration? Check out these blog posts:
Green Neon Bright Nails
These beauties deserve their own category – searches on Pinterest for neon green nails definitely spike for the summertime. Here is some of the best inspo to copy this season!
Neon Bright Summer Nails Short
Neon colors on short nails are a great option since you still make a bold statement!
Neon Bright Press On Nails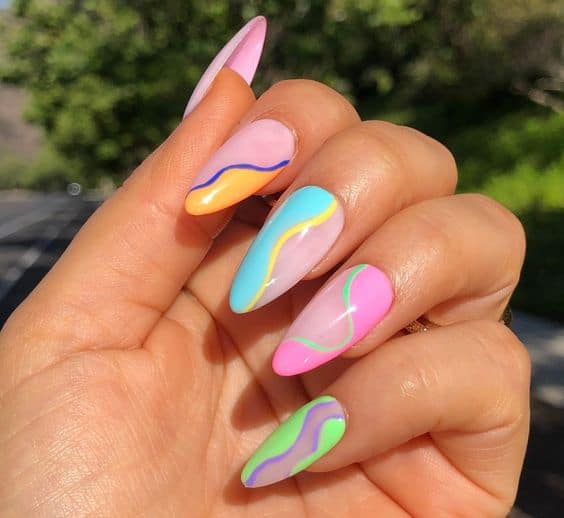 What's your favorite neon set of nails? Are you into more of a neon coffin nail or love the almond-shaped nails with the bold hues? I just can't choose between all these gorgeous colors!
Best, Mia