I am a huge fan of the Cottagecore aesthetic! I adore puff sleeve dresses, an English Countryside vibe, and generally anything cozy, romantic, and quaint. If you are also obsessed, don't forget to make a statement with your nails as well! Here are 20+ aesthetic Cottagecore nails to take to your next nail appointment.
Disclosure: This blog post contains affiliate links, which means I make a small commission on a purchase without an additional cost to you if you buy something through the link.
What Is The Cottagecore Aesthetic?
Cottagecore focuses on celebrating an idealized rural life. Look for Old World, feminine vibes which you will see in these inspiration pictures! Unlike Y2K Nails or Preppy Nails, Cottagecore nails should feature soft and sweet pastel hues rather than neons. Pressed flowers, fruits, and vintage patterns are some ideas to incorporate into your design.
There are even Cottagecore-inspired press-on nails to buy if you would rather DIY at home. That's in the true spirit of Cottagecore self-sufficiency!
Cottagecore Nails Ideas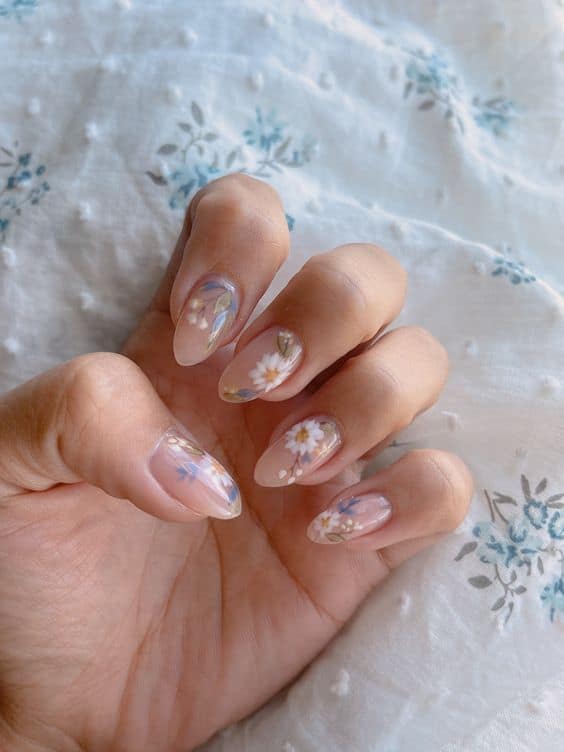 Press On Cottagecore Nails






Want to see more Nail Design Inspiration? Check out these blog posts:
Best, Mia