Lately, I have been loving "Douyin makeup"! The style is new to me and feels more fresh than my usual go-to makeup aesthetic. Chinese beauty influencers are absolute magicians when it comes to transforming your look and making you look like a 10.
Douyin makeup refers to the makeup trends and styles popularized on the Chinese social media platform, Douyin. Douyin, which is known as TikTok in other parts of the world, has become a hub for beauty enthusiasts to showcase their makeup skills and share beauty tips. Douyin makeup often features bold and creative looks – and the newest trend? Maillard makeup, just in time for fall! Read on to learn more about what exactly this trend is, and all the best inspiration looks + tutorials to follow.
What Does "Maillard" Mean?
"Maillard" refers to the complex chemical reactions that occur when food is cooked or heated. These reactions involve the interaction between amino acids and reducing sugars, resulting in the browning and flavor development of various foods. The Maillard reaction is responsible for creating the delicious golden crust on bread, the rich color and aroma of roasted coffee beans, and the caramelization of sugar on the surface of a crème brûlée. It is a fundamental process in cooking that adds depth, complexity, and mouthwatering flavors to a wide range of dishes.
Now that the definition is out of the way, let's see how beautiful creators have translated this into stunning makeup looks!
Maillard Makeup Inspiration Pictures
Here is the vibe we are going for!
I love that this makeup look is very smoky and soft – no harsh edges or liner here.
Here is me trying out this makeup look on myself! The blush placement is my new go-to.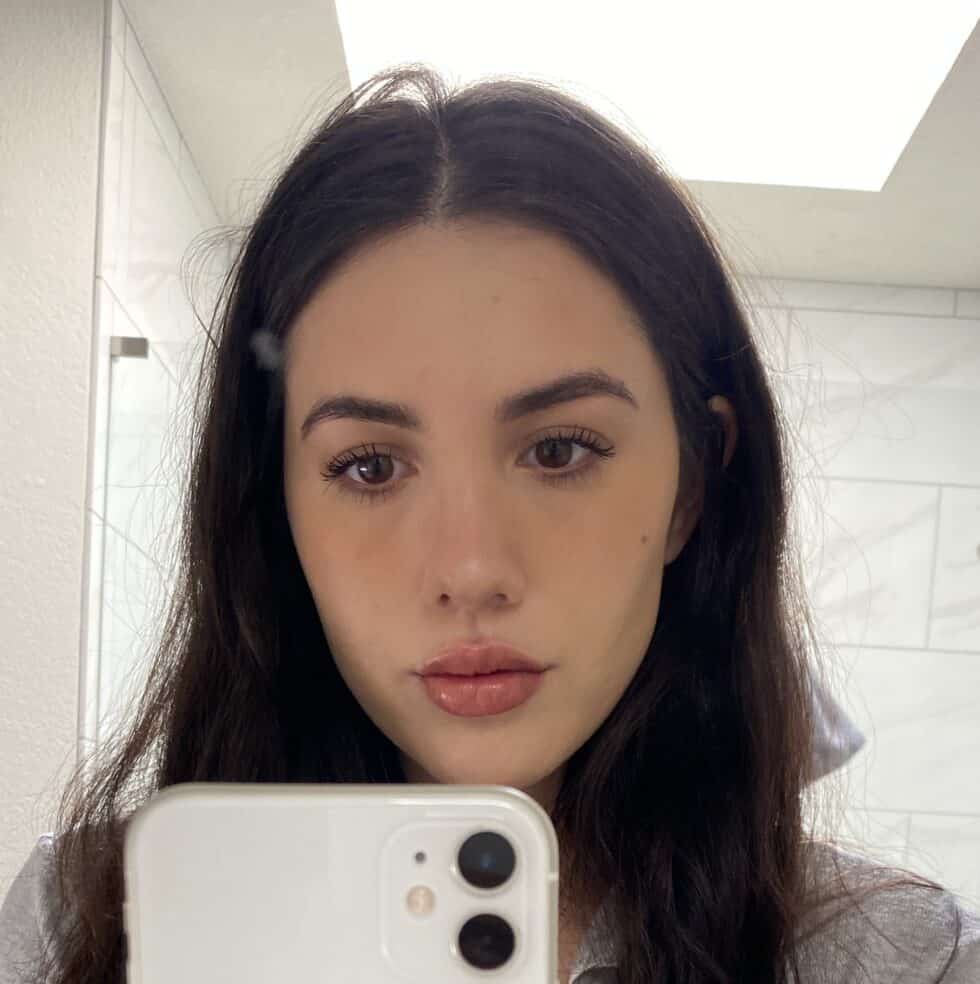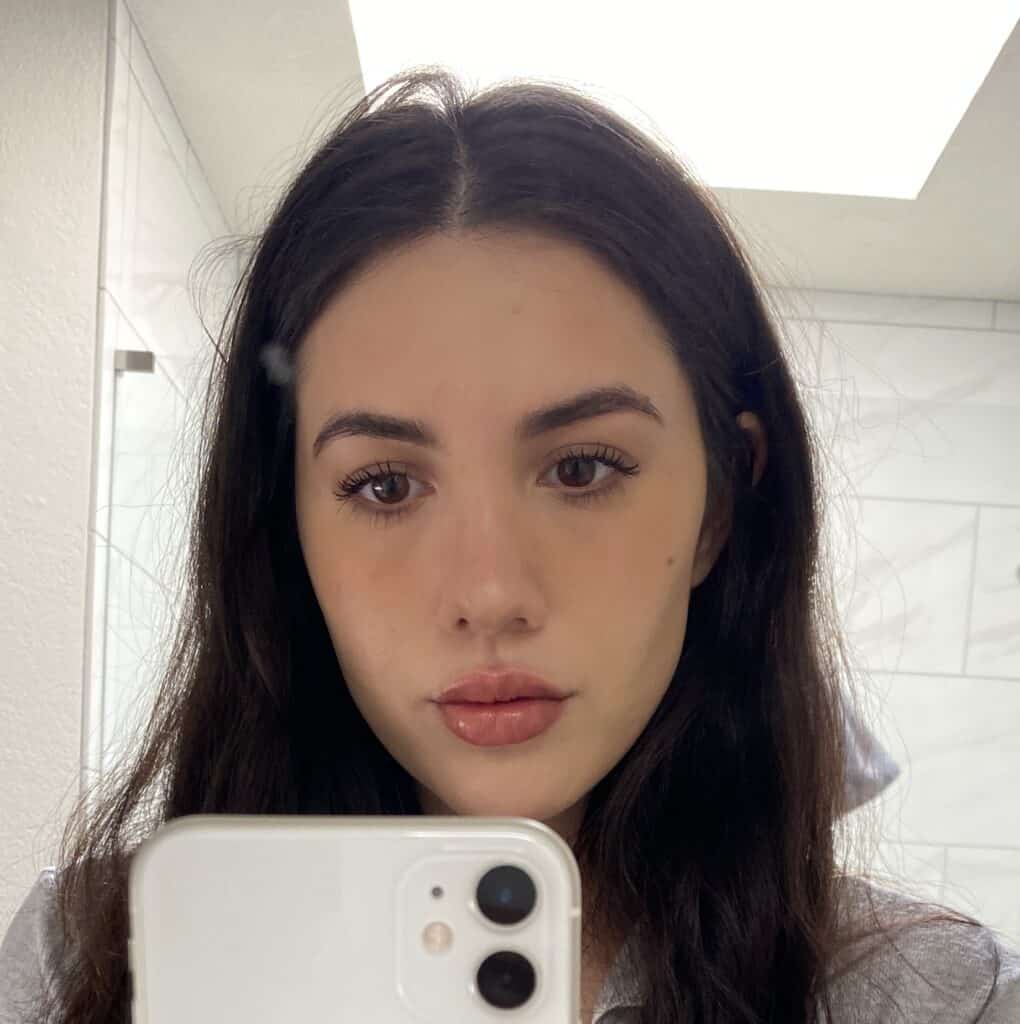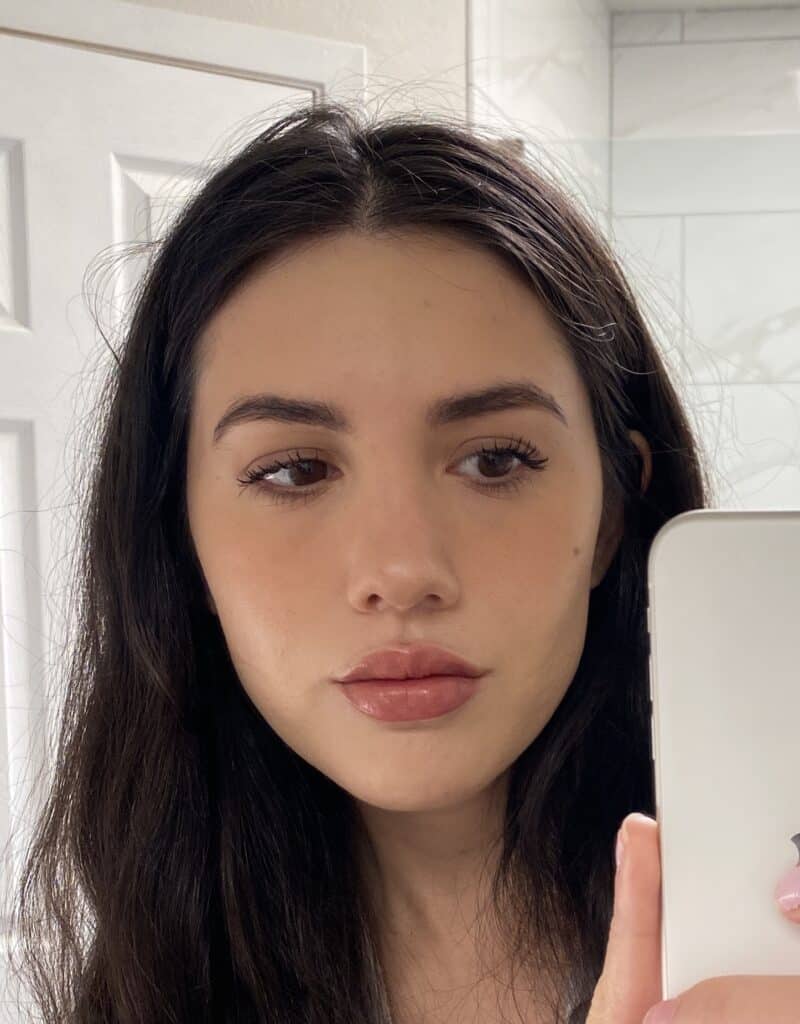 It also couldn't be easier to achieve this vibe! I used one wash of a taupe color on the lips and blended it up really well, then used the same color under the eye. Then added mascara to the top and bottom. It's very simple and looks very natural. The only thing I realized I am missing is the blurred 3D lip technique!
I love the placement of blush here, and the brown/terracotta hues vs pinks!
Maillard Makeup Products
If you are wanting some new products to create the look, opt for these items! Just stick to matte powder shades as a lot of the looks aren't dewy or overly shimmery. The same goes for the lips! A semi-matte lip tint or non glittery lip gloss is perfect to achieve a "freshly baked" look.

Maillard Makeup Tutorials
Try out the "Maillard Makeup" style – it will be perfect for fall/the holiday season as well!
Want more makeup inspiration? Check out these blog posts:
Best, Mia