Lately, I've been starting to turn to more natural and modest Christian makeup looks. In the past, I was very self-conscious of my appearance and hid behind lots of layers of makeup! Now, I am trying to embrace who I am and my makeup preferences are changing. If you are also wanting a more natural makeup routine whether for everyday or church, here are some pretty inspiration pictures to recreate. I also added some tutorials you can follow below.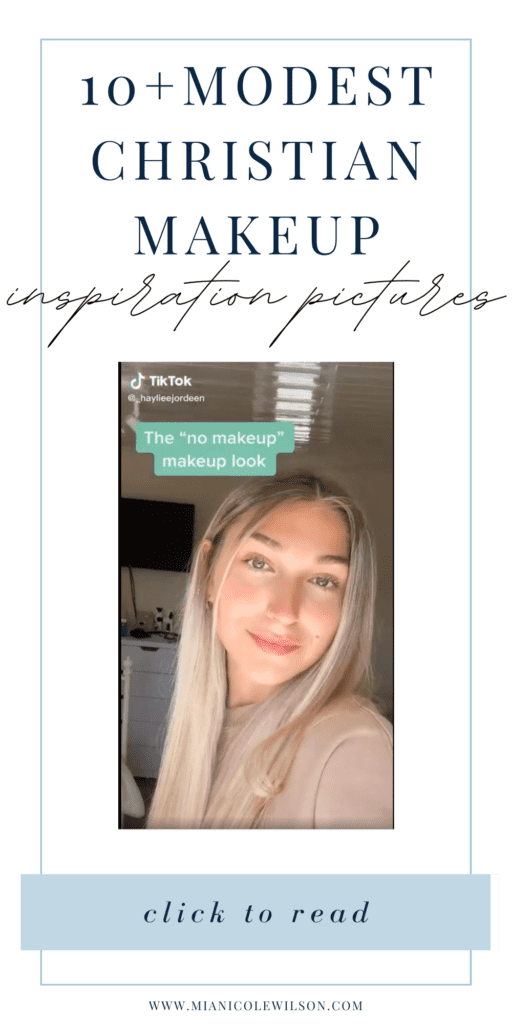 What Is Christian Makeup?
First, what exactly defines Christian makeup? Does it HAVE to be natural and modest? What does the Bible say about makeup? I think that it doesn't matter how much or little makeup you wear. In my case, I choose to wear very little makeup now since I am trying to embrace the way God made me. Before, I did not feel comfortable without lots of makeup to hide my severe acne & whatever else I thought was not "pretty".
I think it's more about proving to myself that I can be okay without a mask, & not feel like I need to make myself look completely different than how I was made. If you are comfortable with how you look with & without makeup, that's great!
Here are some pretty Christian makeup looks to recreate!
Christian No Makeup Makeup Looks
Check out more makeup inspiration and routines in these blog posts:
Christian Natural Makeup Tutorial
Did you love these Christian makeup ideas? These looks are very easy to recreate at home, and you will feel confident while still looking true to yourself!
Best, Mia