Pea gravel is a staple I've seen in many French gardens. There is something so charming about stepping into a cozy courtyard with its lush greenery, welcoming seating, and pea gravel patio. It feels very distinguished and romantic – but did you know that it's also so cost-efficient? If you are wanting to add some of this old-world feel to your own house, it's so affordable and easy to incorporate into your own backyard design.
Create a small fire pit area, or fill in the whole half of the backyard for a low maintenance but impressive look.
Here are 10 favorite pea gravel patios I've come across that are pin-worthy and give major inspiration for my dream home.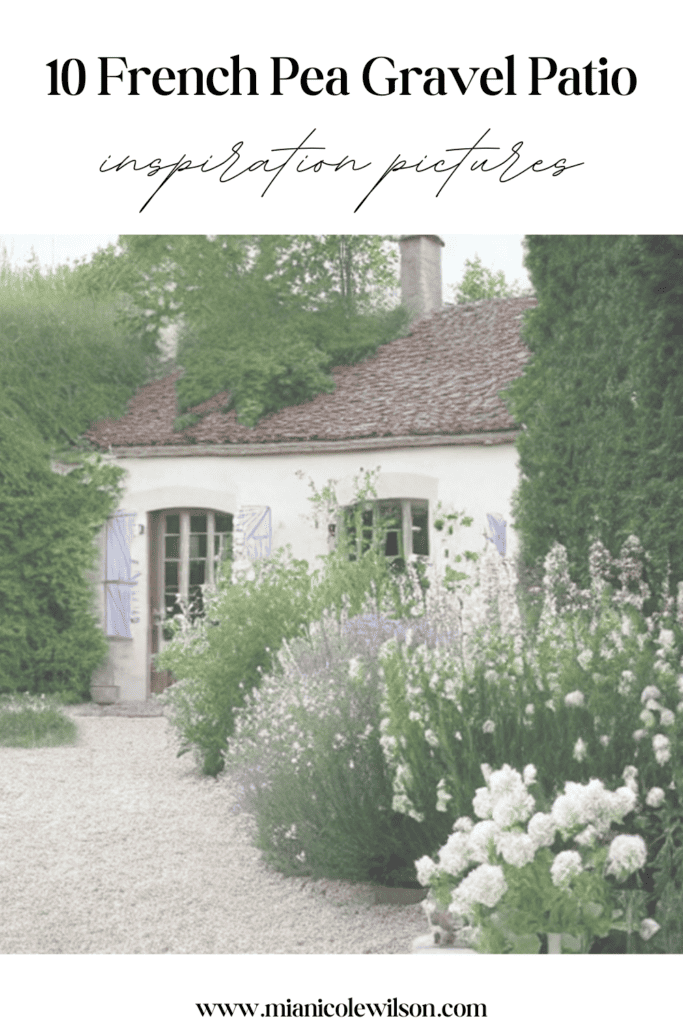 Pea Gravel Patios For Your French Garden
Save these 10 romantic gravel patio inspiration pictures for your own backyard!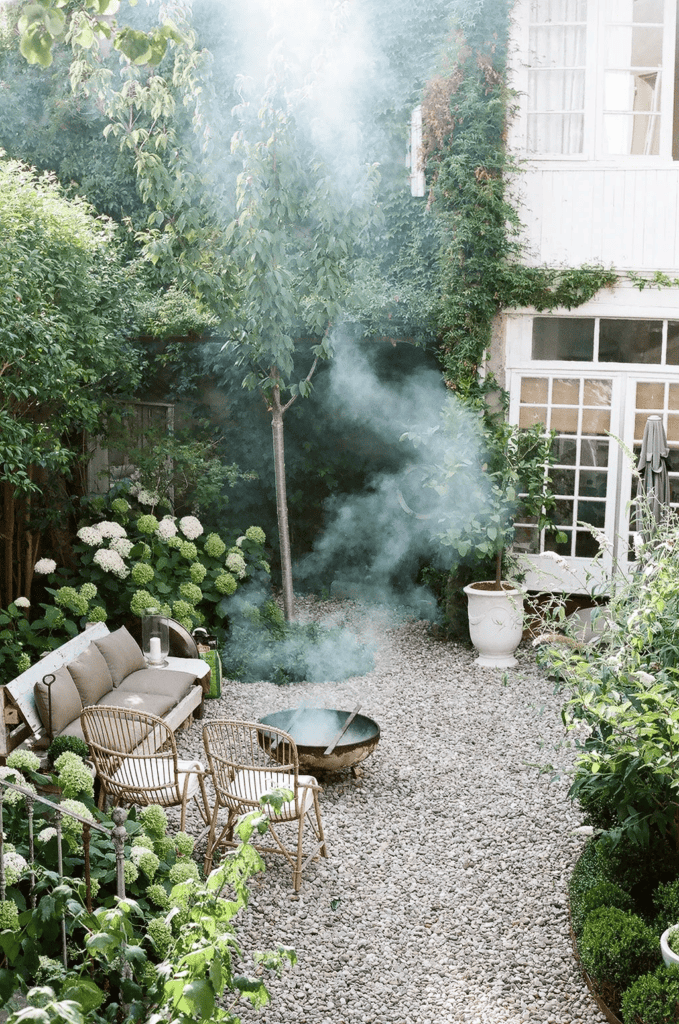 I'm loving the greenery in this backyard – it really creates the coziest little space to sit and relax. You'll never have to deal with mowing the grass again with a gravel patio like this.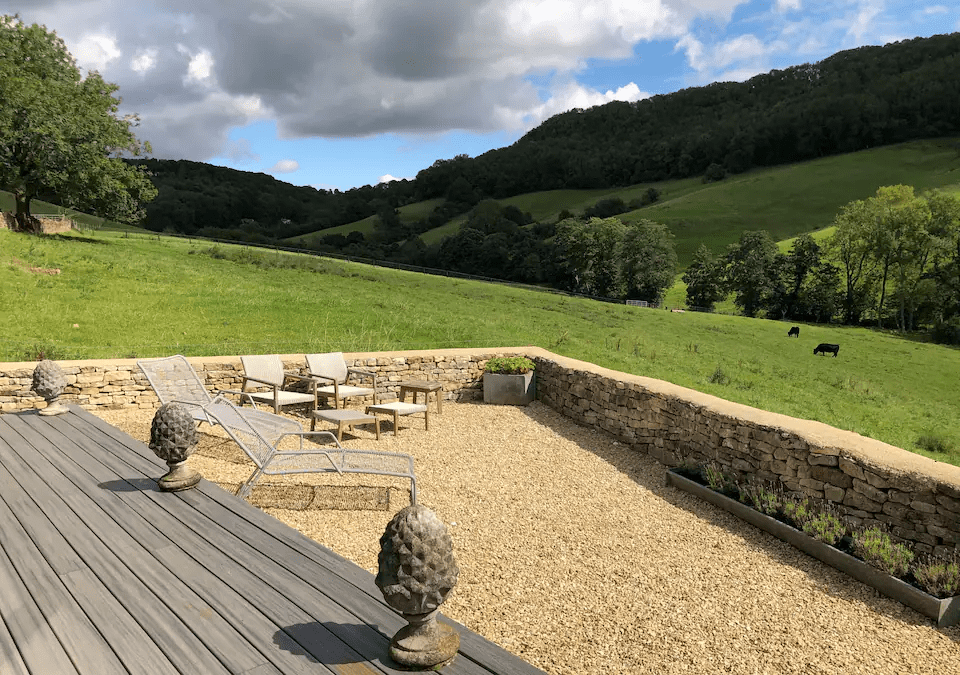 This whole picture is just so inspiring! The view is to die for – and the patio design is so aesthetically pleasing. It feels super natural and blends so well with the scenery.
How awesome would it be to invite all your friends over for lunch in this spot? The lavender in the background really solidifies the French vibes.
Pavers on gravel are another way to spruce up your walkway and really give your home great curb appeal.
If you are going for the cottage/French country look, gravel surrounded by a wild and organically flowing flower garden is a must.
If you prefer things more polished, you've got to go with perfectly trimmed boxwood hedges and planters to edge your gravel patio.
Hydrangeas are so gorgeous and are perfect for recreating an English Cottage vibe!
This picture is so pin-worthy and going straight on my home inspiration board!
French Pea Gravel Garden Design Inspiration
Want more European design inspiration? Check out these blog posts:
Best, Mia