The "Coastal Cowgirl" aesthetic has been all over TikTok lately… and it's easy to see why! The beachy, cowgirl chic style is something everyone can get behind. Who wouldn't want to tap into the laid back vibes reminiscent of carefree summer days on the beach? The style movement stemmed from the Coastal Grandmother trend, but feels like the friendlier and more approachable cousin. Check out this blog post for a more in depth explanation of the trend if you need it. While most of the buzz around Coastal Cowgirl centers around the really cool outfits, why not add this style to your home? Here is how I created a Coastal Cowgirl inspired space for my bedroom refresh.
The best part about this aesthetic is that everyone has their own take on it. Nothing is set in stone when it comes to Coastal Cowgirl decor rules because that's part of the easy-going, warm vibes this aesthetic radiates.You might veer more into the cowgirl half of the look, or prefer adding more touches of coastal, preppier things like chinoiserie vases.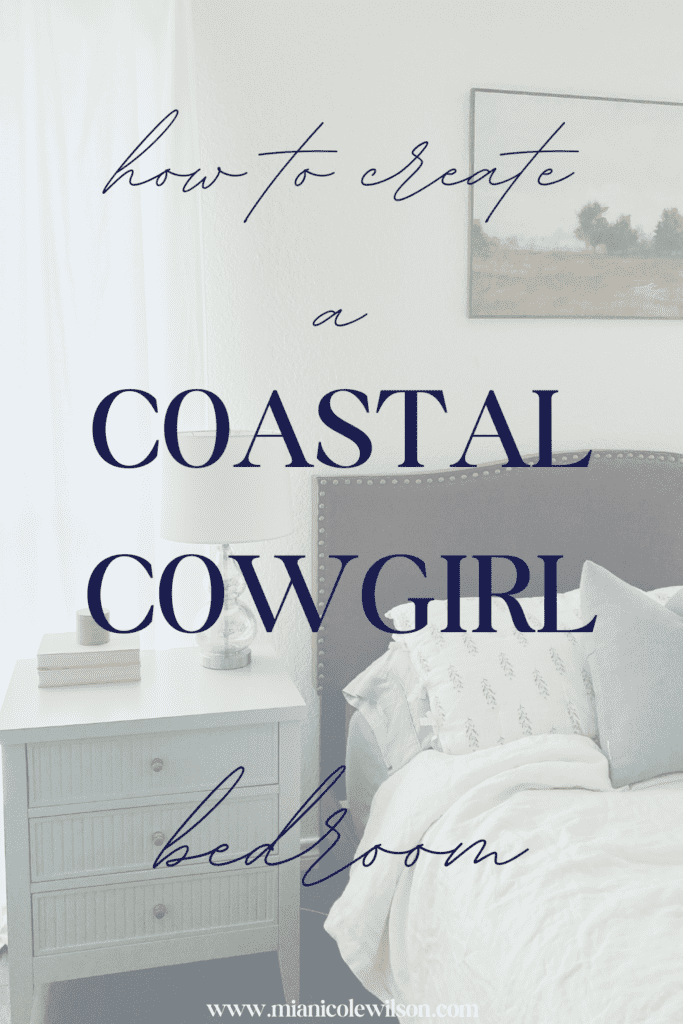 Disclosure: This blog post contains affiliate links, which means I make a small commission on a purchase without an additional cost to you if you buy something through the link.
How To Get A Coastal Cowgirl Style Room
Here are some key pieces to integrate into your decor if you are going for a Coastal Cowgirl vibe.
Leather Accents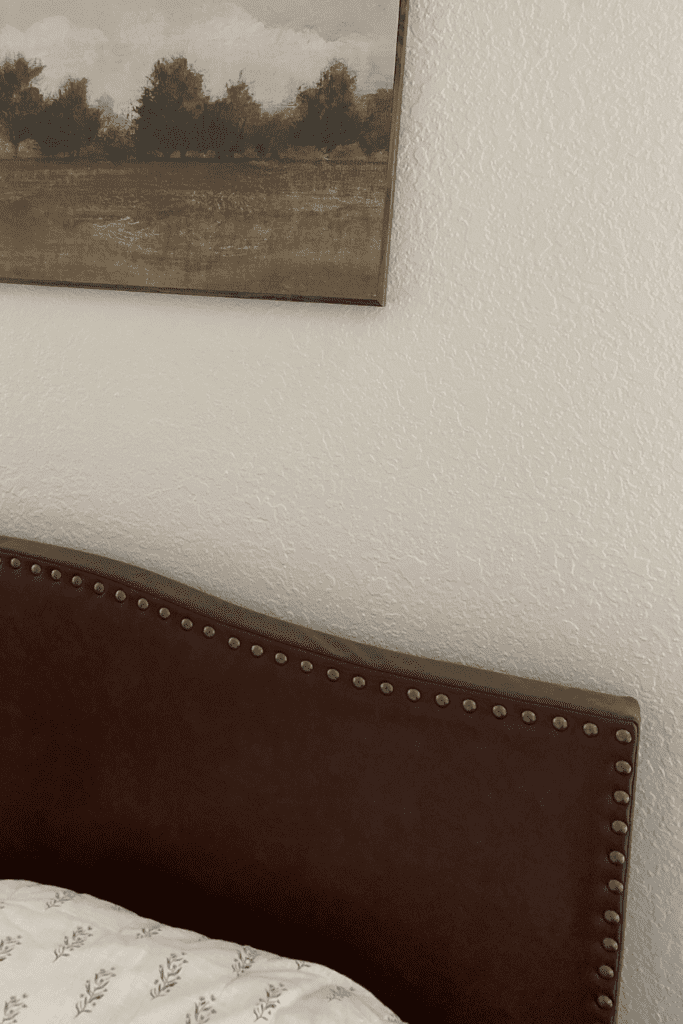 Invest in great leather (or faux leather) furniture to really nail the Western style that makes up half of this aesthetic. This is the most trend-proof option to spend your money on and will always be timeless. A leather headboard, chair, or couch is a must! You can even start small with a leather or cowhide ottoman. My studded faux leather headboard gives a warm, rustic vibe to my bedroom. I love how it contrasts with the colors and soft linens I paired with it!

Linen Bedding/Pillows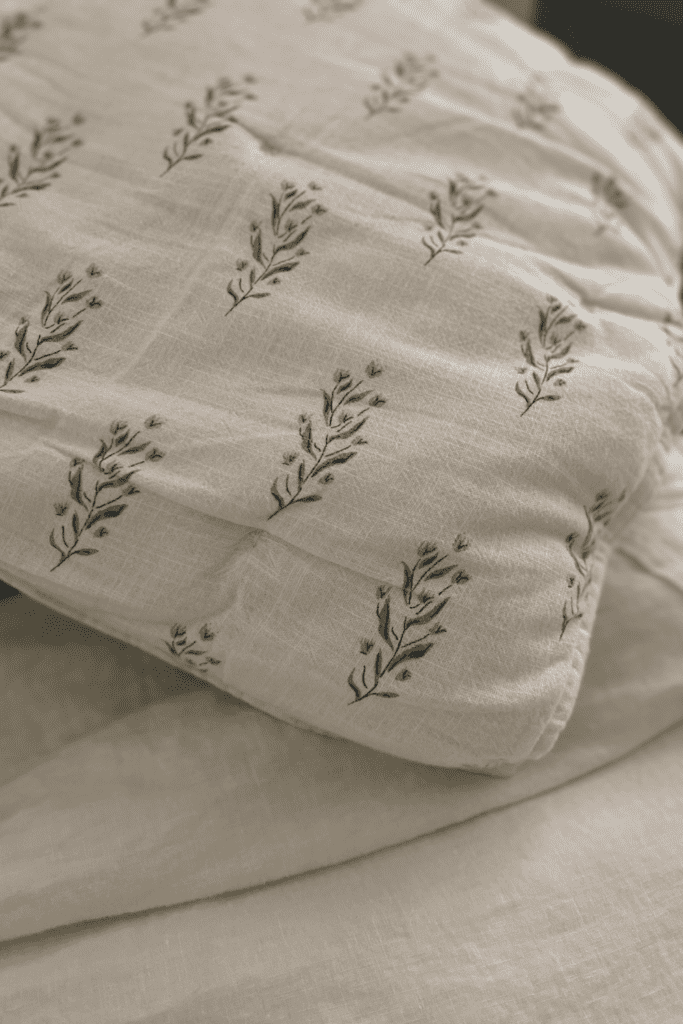 As a summertime favorite fabric, you'll definitely need to add some linen bedding or pillows to your room! It's soft, beachy, and breathable to cuddle up in. Go for creamy or earth-toned linens, like dusty blue or moss green. My Studio McGee from Target pillow cases are also in a super soft linen fabrication with a sweet and simple floral design. It totally gives that country feel.
Farmhouse Night Stands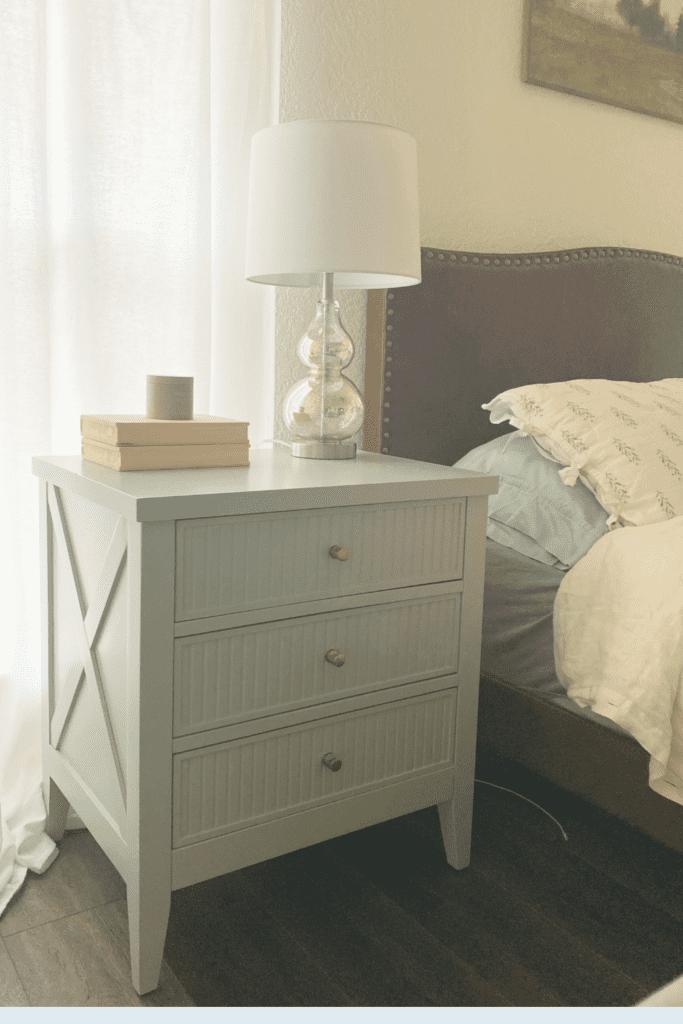 Continuing on with the country feel, a cowgirl's gotta have some farmhouse style thrown in! I love these Threshold nightstands also from Target as they feel a bit less farmhouse tacky and more refined. I especially adore the soft blue color and brass knobs that match the headboard. Other options for nightstands that give more of a beach feel would definitely be rattan, or a very light washed driftwood. Here are some examples below:

Beach Accents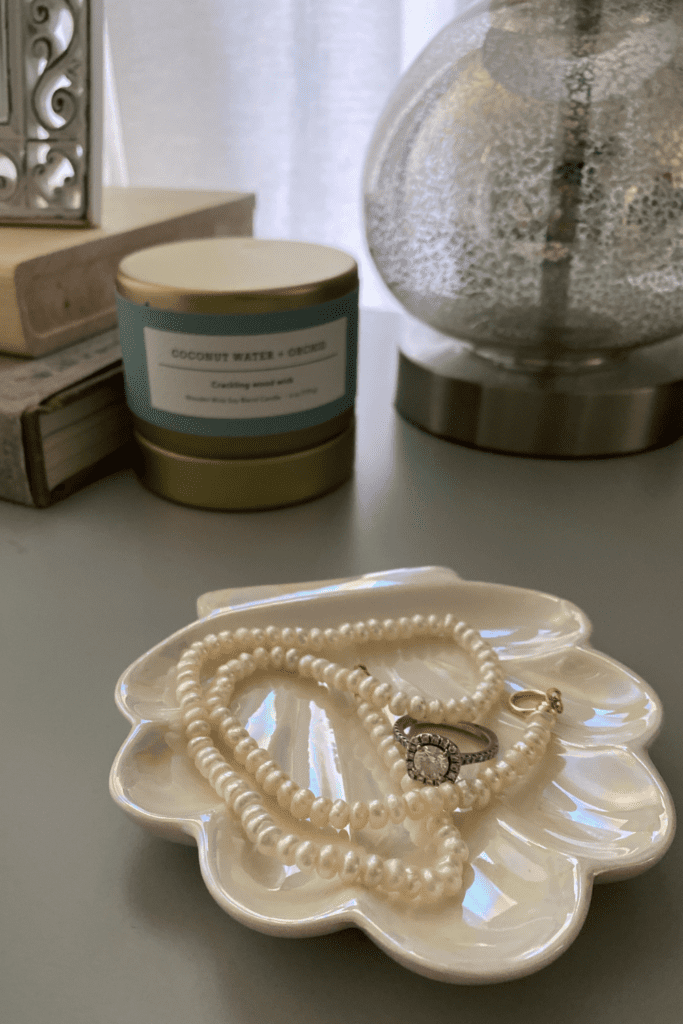 Here's the fun part that you can customize based on your preference! If you are wanting to just dip your toe into the Coastal Cowgirl look, you can opt for smaller accents like my Coconut Water + Orchid candle, and shell dish I keep on my nightstand for placing my wedding rings in at night. If you really love the vibes, you can add this surfboard pinboard accent on the wall, prints of the beach, or real decorative shells. How cool would a seashell chandelier or other shell decor be in your space?

Cowgirl Accents
Being from Texas, I really played into that with my bedroom design! I love this landscape canvas I scored from Hobby Lobby. It really reminded me of live oaks in a Texas pasture, so I made it the focal point of the room. Add more cowgirl accents with various western prints/photos, a classic cowhide rug, or even a cow skull for decor!

No matter how you decorate, you can't forget a pretty pair of cowgirl boots propped up next to your bed!
Here's a TikTok of my bedroom decked out in my Coastal Cowgirl decor :
Want more coastal cowgirl inspiration? Check out these blog posts:
Best, Mia