Have you seen how the Coastal Cowgirl style is taking over TikTok lately? Now that the spring and summer seasons are approaching, what better time to rock this beachy chic, effortless aesthetic? Here are 15 outfits to inspire you if you are wanting to nail the Coastal Cowgirl look.
The great thing is that many of these outfits use staple wardrobe pieces – plus the neutral colors will really coordinate with everything you already have! So grab some boots and a puka shell necklace – let's jump in.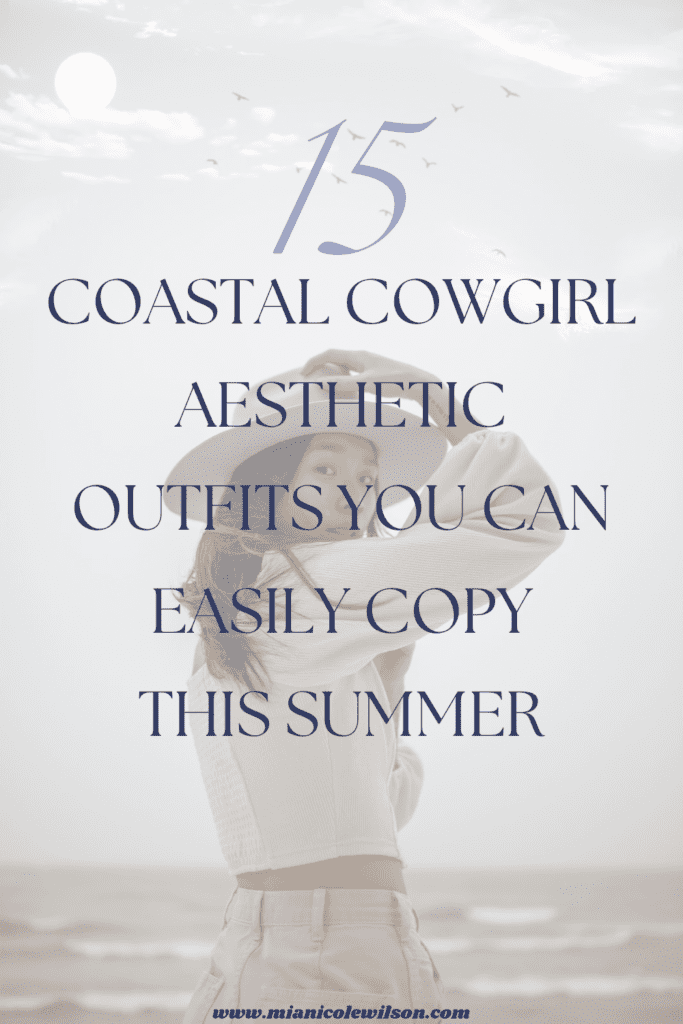 15 Coastal Cowgirl Inspiration Outfits
1. White Dress + Denim Jacket + Cowboy Boots
This is probably the easiest look to recreate – everyone has a breezy, white cotton dress they love, as well as a worn-in light wash denim jacket. Opt for an oversized/boyfriend fit for a carefree look. Add cowboy boots! Any color would work with a white dress.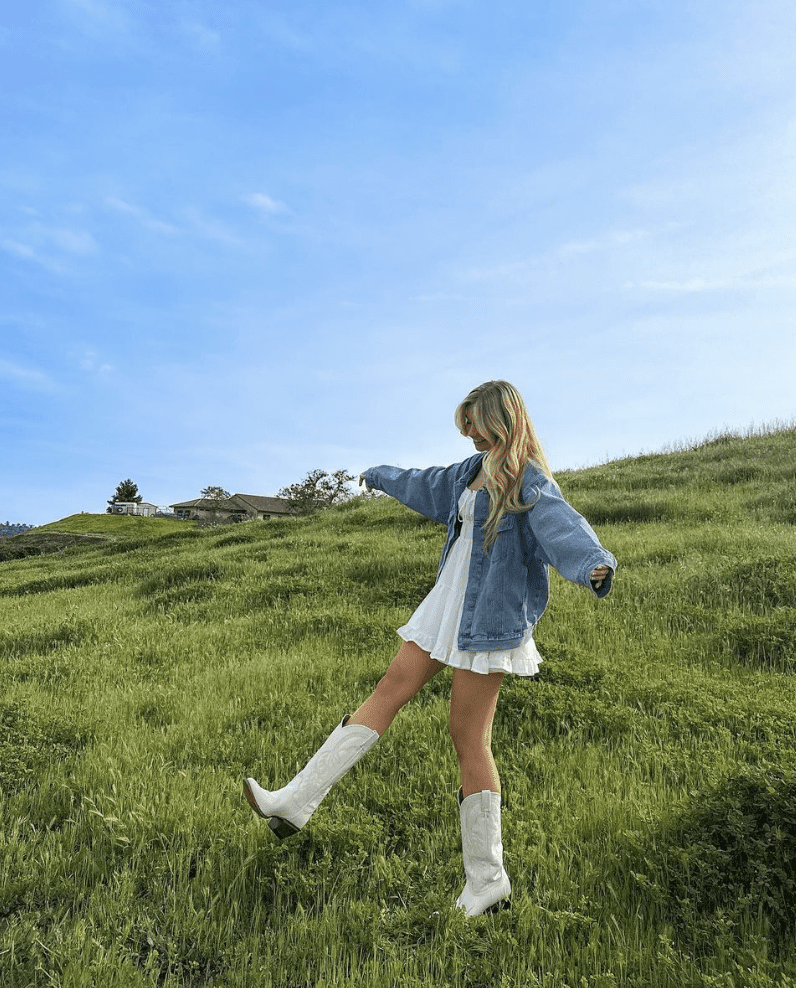 2. Midi Skirt + Crop Top + Cowboy Hat
Always opt for neutrals, with occasional pops of calming hues like blue and green!
3. Cropped Cardigan + Denim Shorts + White Boots
How cute is the pairing of a cropped cardigan and denim shorts?
4. Graphic Tee + Cutoff Shorts + Boots
This will be the comfiest everyday outfit you'll want to reach for when the temperatures rise!
5. High Rise Jeans + Bralette/Button Down + Cowboy Hat
6. Blazer Dress + Boots
A blazer dress is one of the most versatile items to have in your closet! It can be worn for a night out, a bridal shower, graduations, etc. The boots with the blazer are an unexpected but totally cute look.
7. Oversized Graphic Tee + Biker Shorts + Boots
Wow – this look right here is the outfit of my dreams! Super comfy with the biker shorts and longer tee for coverage, but still so trendy when combined with the boots.
8. White Boyfriend Button Up + Denim Vest
9. Bustier/Corset + Denim + Cowboy Hat
A bustier or corset gives off Wild West saloon girl vibes!
10. Bodysuit + Boots + Baseball Cap
11. Slip Dress + Cowboy Boots
12. Graphic Tank + Denim Skirt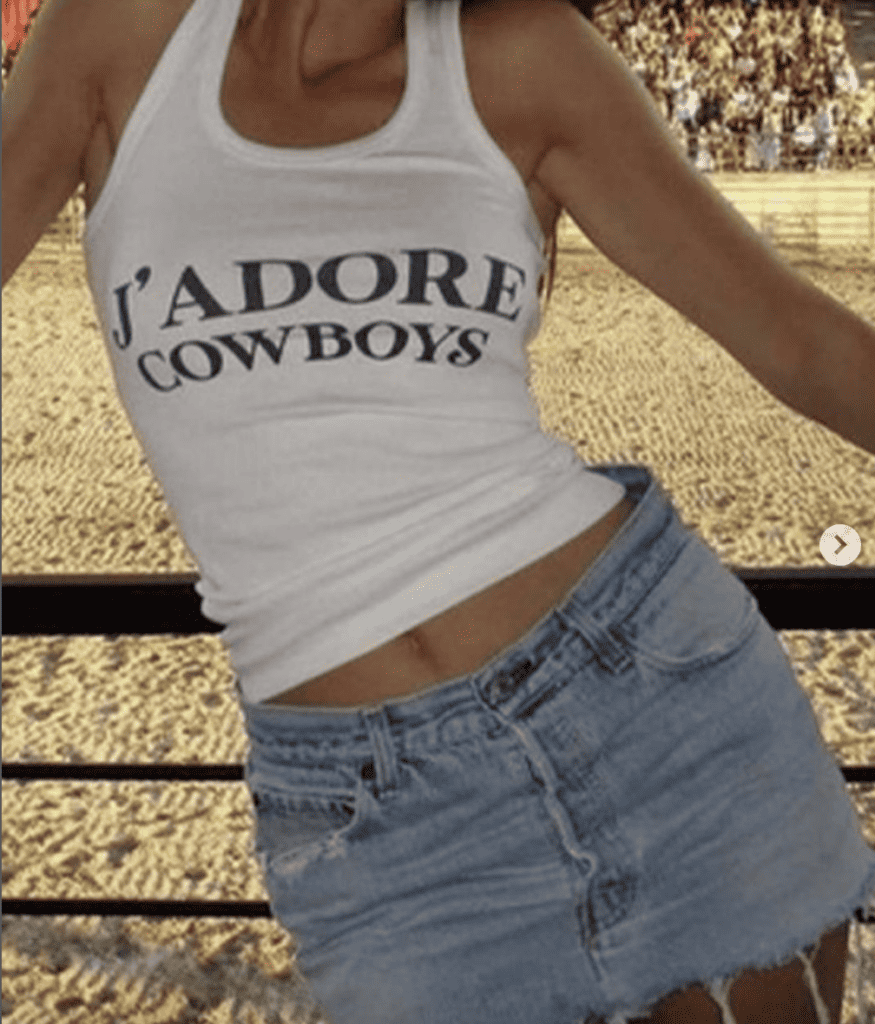 13. Classic Triangle Bikini + Button Down + Cowboy Hat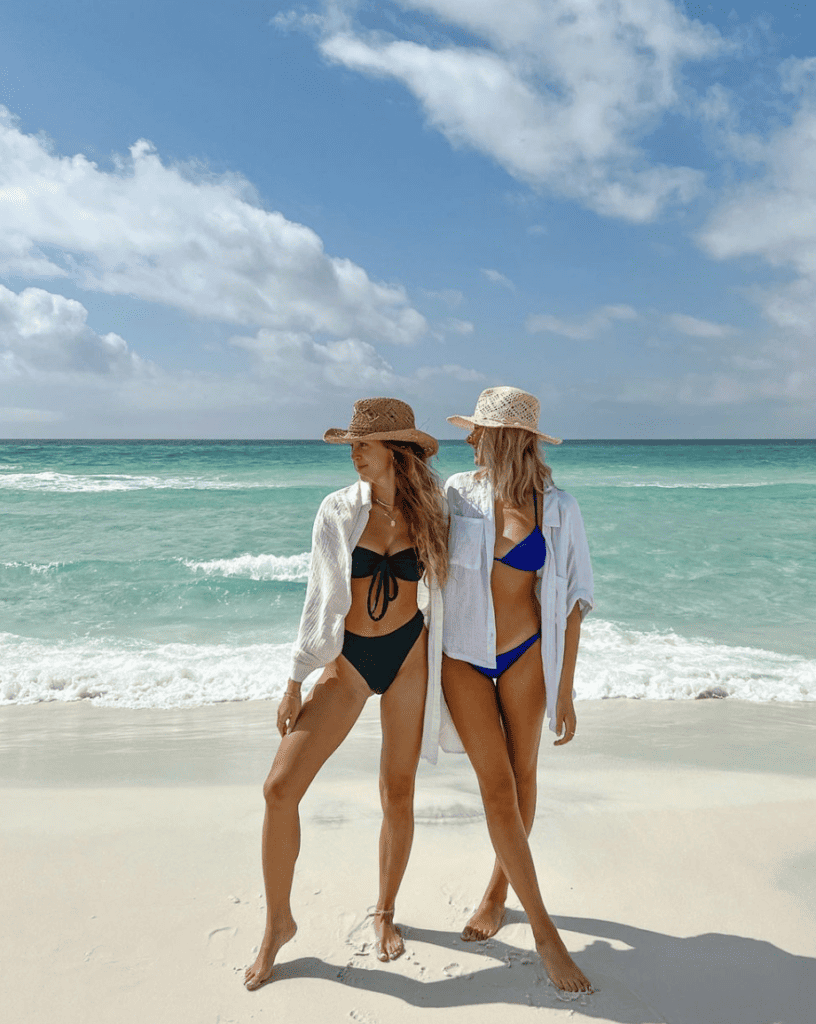 14. Cream Sweater + Satin Midi Skirt + White Boots
If you need a dressier outfit for a special occasion, a satin slip midi is a must!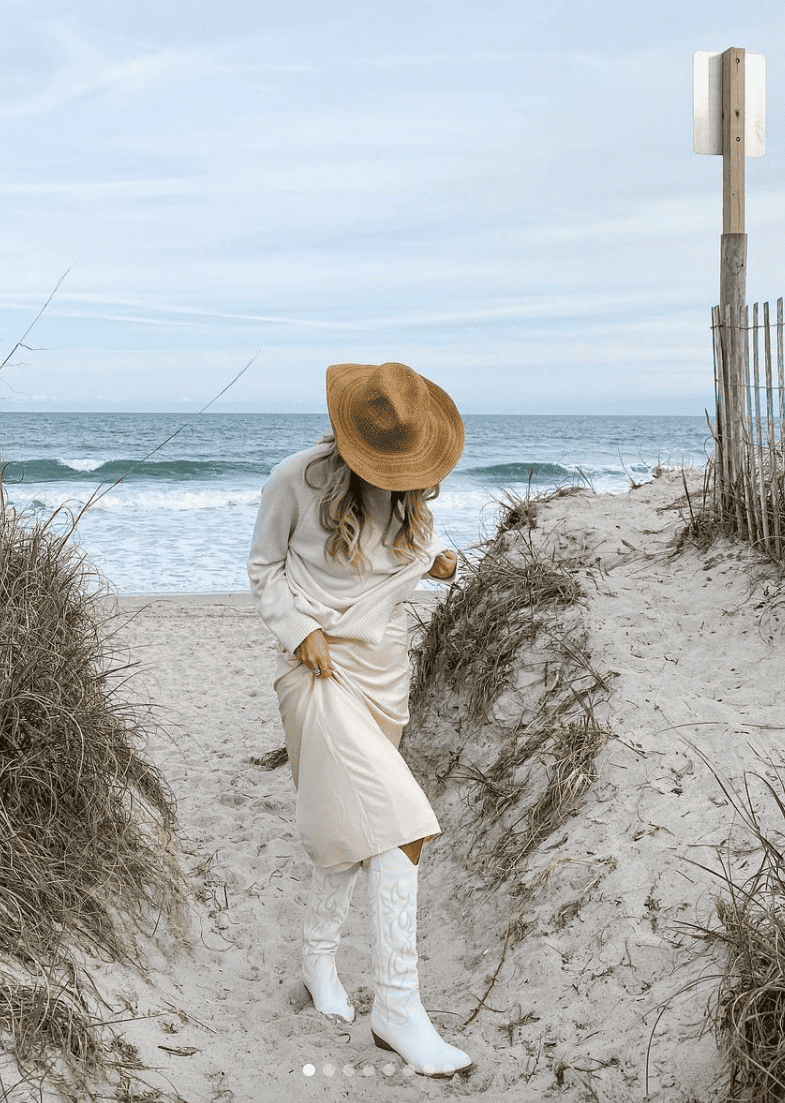 15. Airy Button Down + Linen Skirt + Straw Cowboy Hat
A straw cowboy hat will be a necessity this summer season. Again, crisp whites complete the vibe – this set is so cute!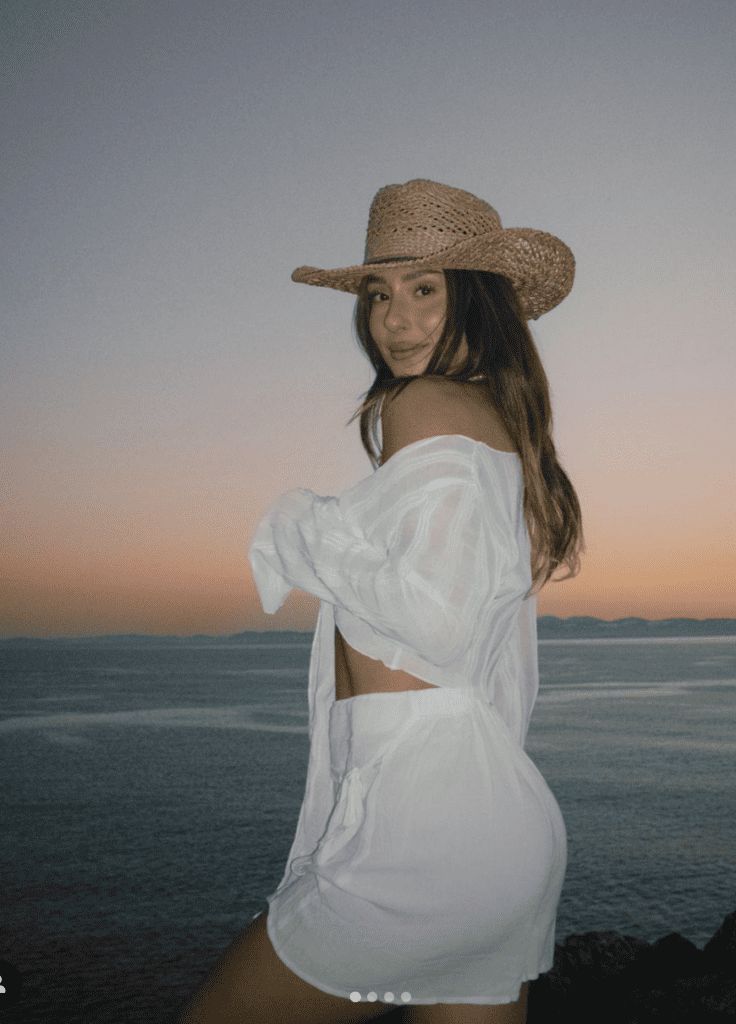 Another comfy yet stylish outfit for the win!
I am all in with the Coastal Cowgirl aesthetic! It perfectly matches the carefree and easy feel of summer days by the beach. Even if you don't live close to the coast, these looks will transport you there mentally!
Want more Coastal Cowgirl inspiration? Check out these blog posts:
Best, Mia