The "Old Money" aesthetic is really taking TikTok and pop culture by storm! After years of being subjected to flashy designer logos and influencer excess, people are looking for more "quiet luxury" styles which goes by the rules "money talks, wealth whispers". Think more classic, preppy, and elegant fashions that will give you a wardrobe that never goes out of style. Keep reading for the best "Old Money" aesthetic brands to buy if you want to channel this look.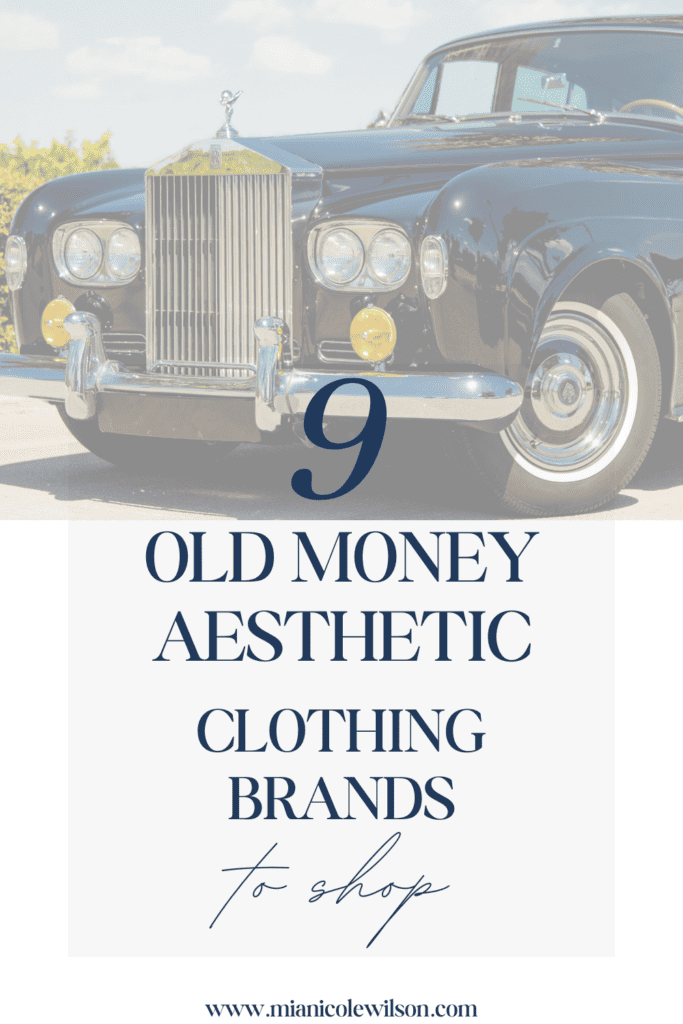 What Is The Old Money Aesthetic?
The old money aesthetic refers to a certain style that is associated with prestigious families that have been wealthy for generations. It is characterized by a classic and timeless look that exudes sophistication and elegance. This aesthetic values quality over quantity and emphasizes subtlety rather than ostentation. It is often associated with traditional and conservative values. In terms of fashion, the old money aesthetic tends to favor timeless pieces, such as a well-tailored blazer, a string of pearls, or a pair of leather loafers. The color palette is often muted and neutral, with an emphasis on earthy tones and classic patterns such as houndstooth or plaid. In interior design, the old money aesthetic emphasizes quality materials, antique furniture, and a sense of history and heritage. Overall, the old money aesthetic is a style that exudes understated luxury and refinement.
The Best Old Money Aesthetic Brands To Shop
Here are 9 Old Money style brands I've rounded up for you!
Club Monaco
Club Monaco is a luxury casual brand known for classic and effortless basics. Since the Old Money aesthetic focuses on quality staples, turn to Club Monaco for those pieces in very clean and elegant styles.

Ralph Lauren
Ralph Lauren embodies a sporty, posh, and upscale lifestyle. This iconic American fashion brand evokes images of classic cars, cozy cable knit sweaters and of course the preppy polo!

TuckerNuck
If you are going for the Coastal Grandmother vibe, TuckerNuck has great options for you! Fun fact: Tuckernuck is an island in the town of Nantucket, Massachusetts, and its name apparently means "loaf of bread"!

Zara
Zara will always have the affordable, classy chic staples you are looking for, with a European vibe to it.
J. Crew
We can't forget this classic, preppy brand that will provide classics like tweed jackets, sweaters, stripes, etc.

Mango
Mango is a Spanish retailer that touts being a provider of Mediterranean style and culture. The clothing has a laid-back European summer vibe to it – one where you spend your days relaxing on a beach and visiting museums and farmer's markets without a care in the world. Much like the "Tomato Girl Summer" aesthetic, we are seeing go viral currently!

Cos
Cos is a branch of H&M, with contemporary pieces built to last.

Sezane
Sezane is chock full of chic basics with a big focus on quality. This is exactly what Old Money fanatics should go for!

Madewell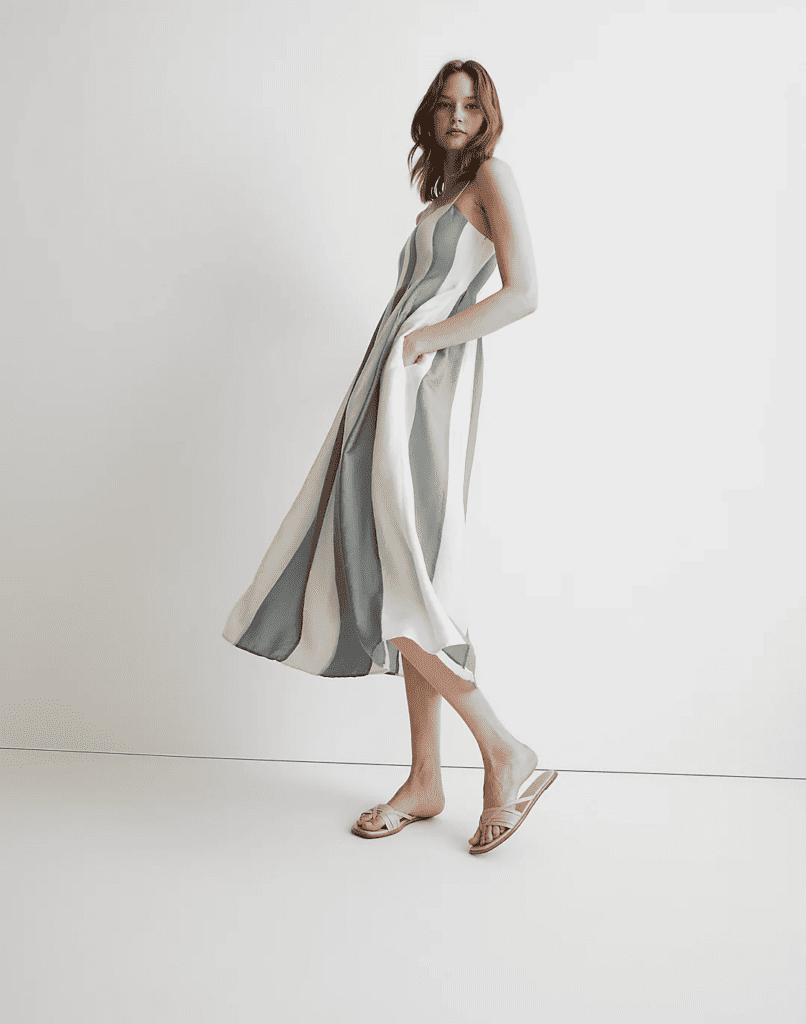 Which is your favorite brand? If you want more "Old Money" aesthetic content, be sure to check out these blog posts:
Best, Mia