Modern Tudor house plans are quickly becoming an increasingly popular choice in America again! When it comes to choosing what style of new build to go with, people are attracted to the Old World charm that is synonymous with Tudor homes. They are a step up design wise from English Cottages with their steep pitched roofs, stucco, and exposed timbers that really catch the eye. No matter what, this style of home will always look classic – in fact, this style house plan was the most popular house style in the 1920s and now is making a comeback. as it has been for the last 500-ish years!
Let's jump into some gorgeous Tudor house plans that you can build now – enjoy all the luxuries of the 21st-century home but with a classic and old-world exterior.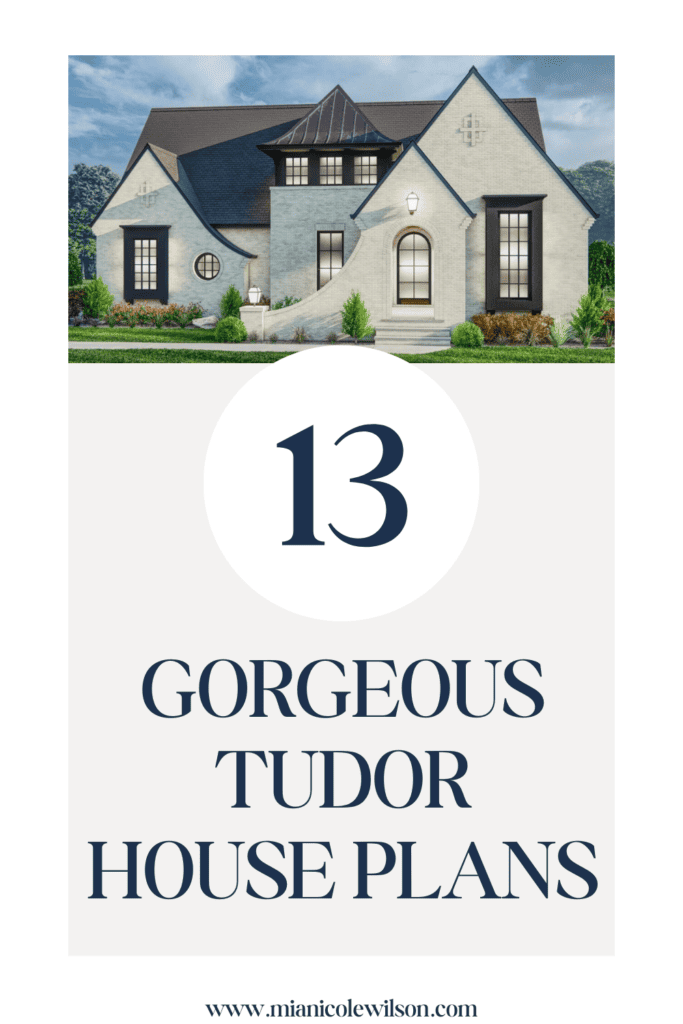 The Best Tudor Style House Plans To Buy
I've curated some Tudor house plans you can buy today – they range from very traditional looking, to ones with a refreshed modern makeover as well as a variety of square footage. Feast your eyes on these beautiful exteriors for yourself!
(Click House Plan Title to go to the house plan's web page!)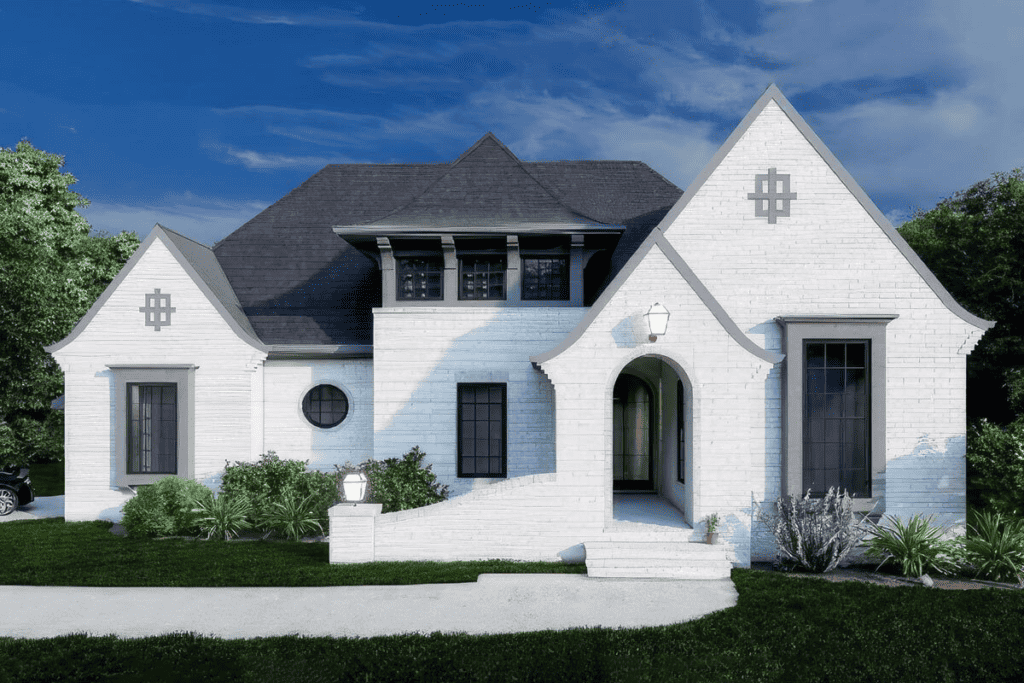 At 2172 sq ft., this beautiful house plan easily fits in all the necessities for living space without being excessive! You will love the face lift this Tudor inspired home has given – it captures all the old world European charm you're looking for, but with modern touches.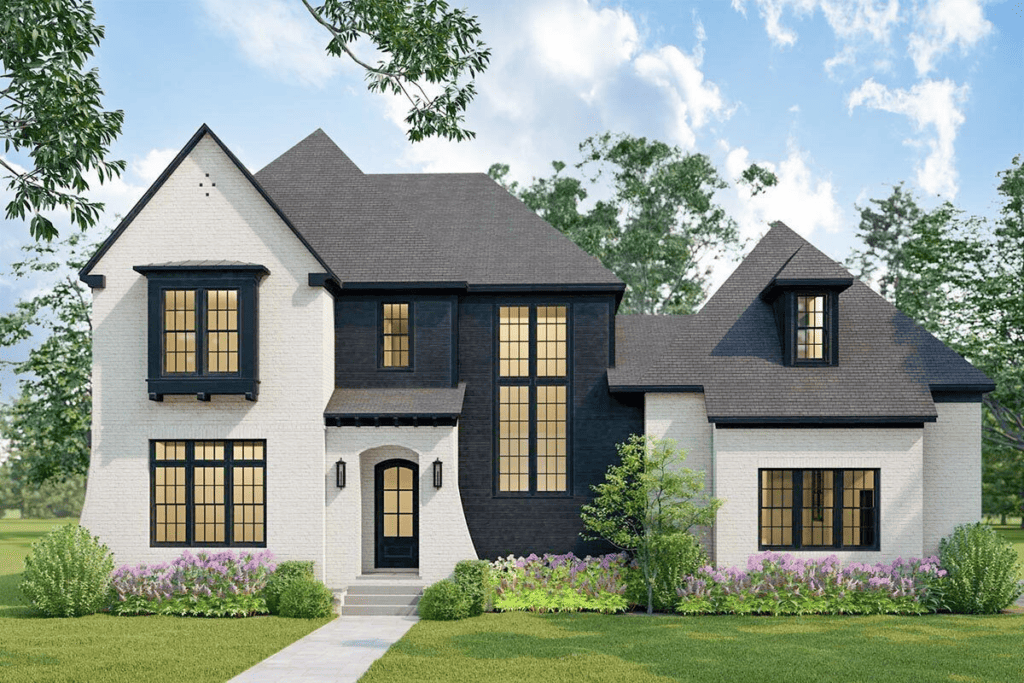 This style exterior is definitely trending right now when it comes to dream home building! The dark windows and shingles contrast so beautifully, just like the typical wooden beam designs do on traditional modern Tudor exteriors. This is almost like the modern version of it! If you need more space for your family, this house plan will provide that at a roomy 3602 square feet.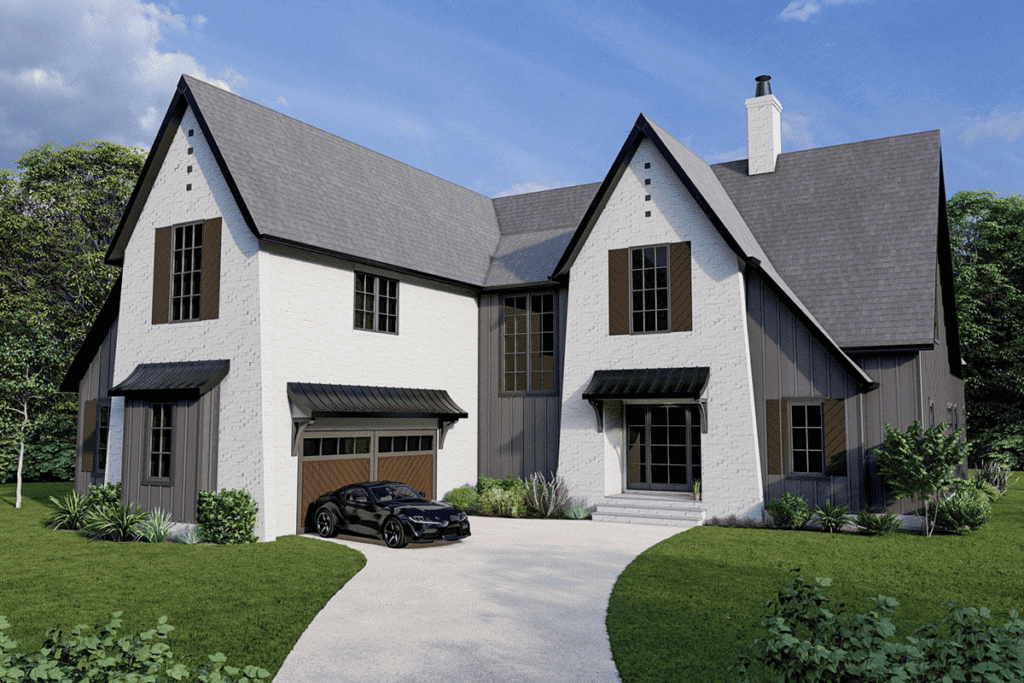 This large 3919 square-foot house is so luxurious! Check out the mud room/pantry/kitchen layout – its a spacious set up that is perfect for a large family. The steep gables and exposed beams really give this home the perfect Tudor touch without missing the necessities for 21st century living.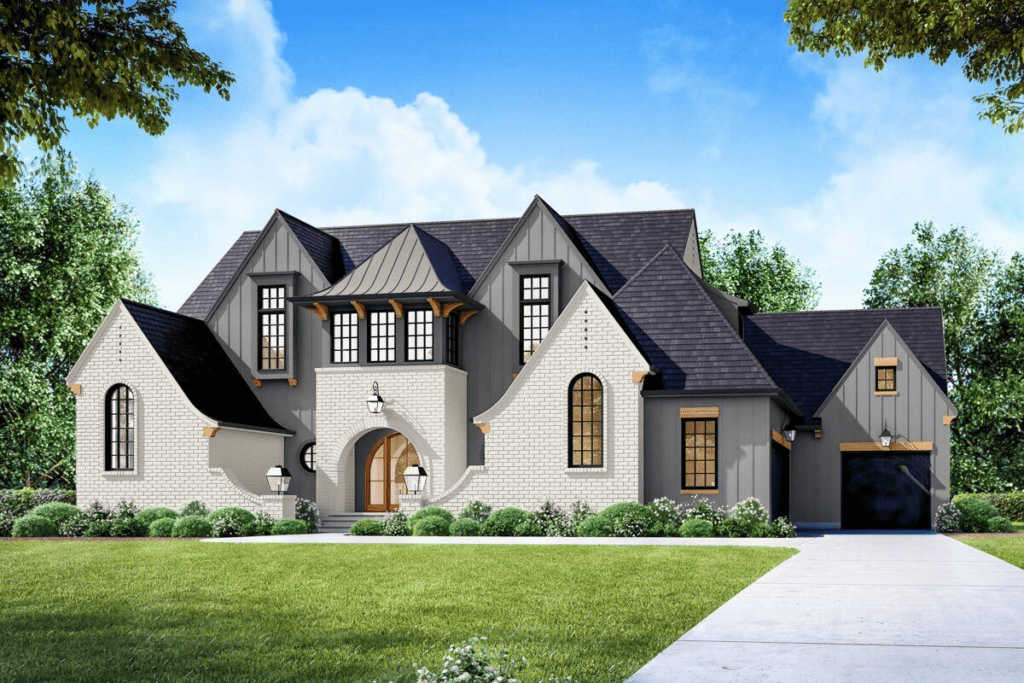 The curb appeal on this 3939 sq. ft. house plan is absolutely mindblowing! The lanai and hidden pantry are great features, as well as the roomy upstairs with 3 suites, an office, and a bonus room with a built in bar.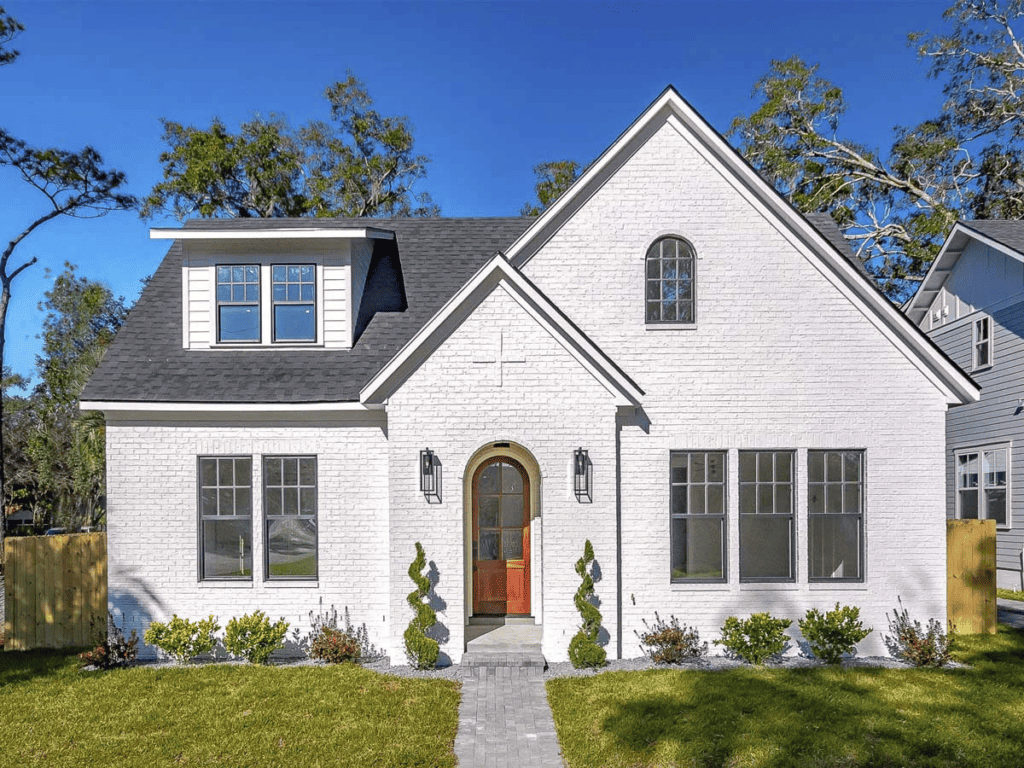 If you are needing a narrow width floor plan, but still want the charm of a Tudor exterior, this option is for you!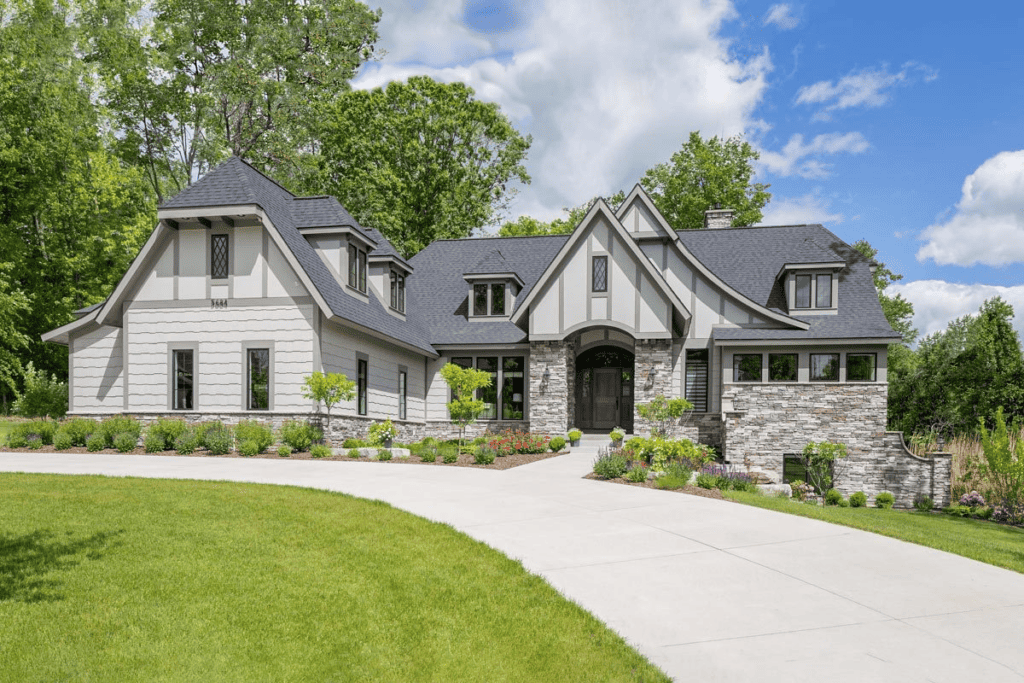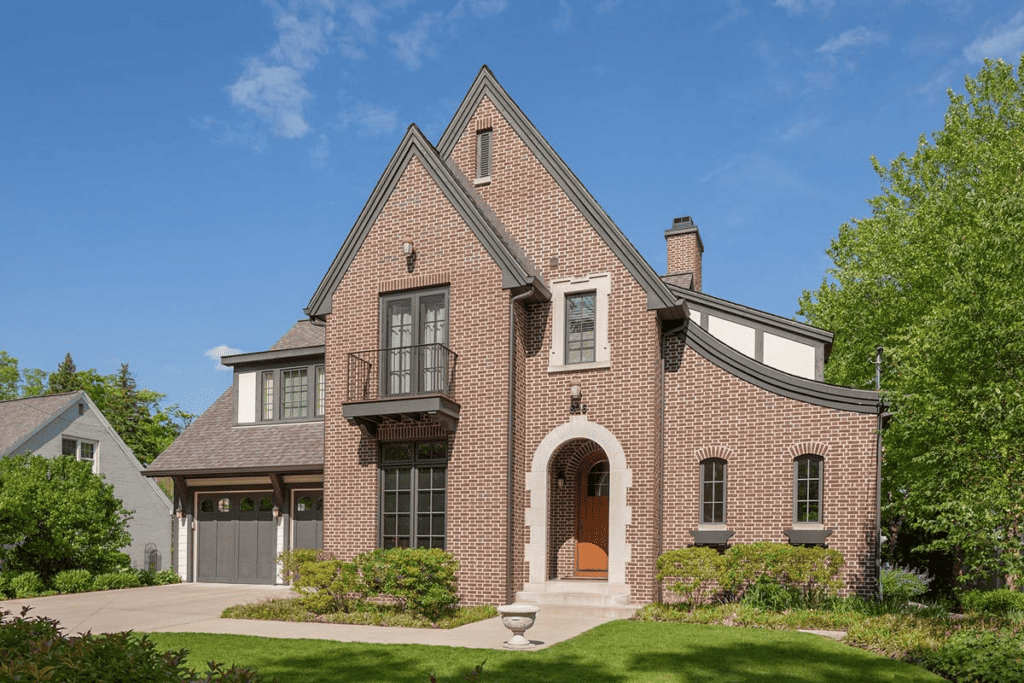 This very timeless looking 3331 square foot build is beautiful, and the layout is very clever! I love the two balcony options in the front bedroom and back master suite, as well as the walk in closet and tub positioned in the dormers.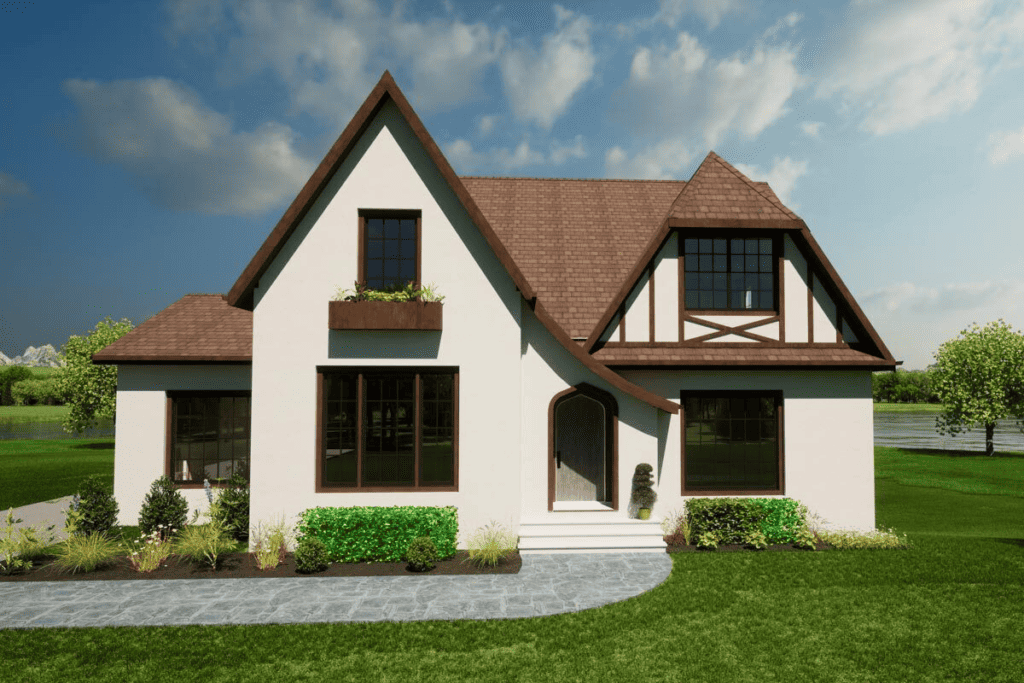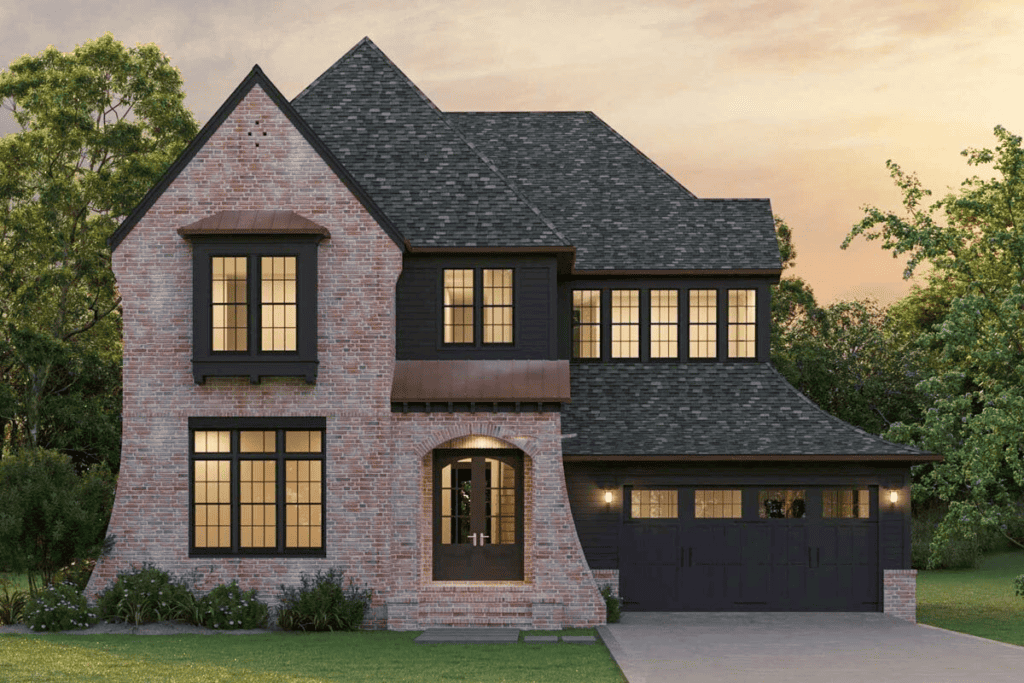 You are in for an open and airy house plan with all the windows featured in this 3470-square-foot house plan. Check out the awesome pantry/back kitchen that hides the messier parts of cooking in!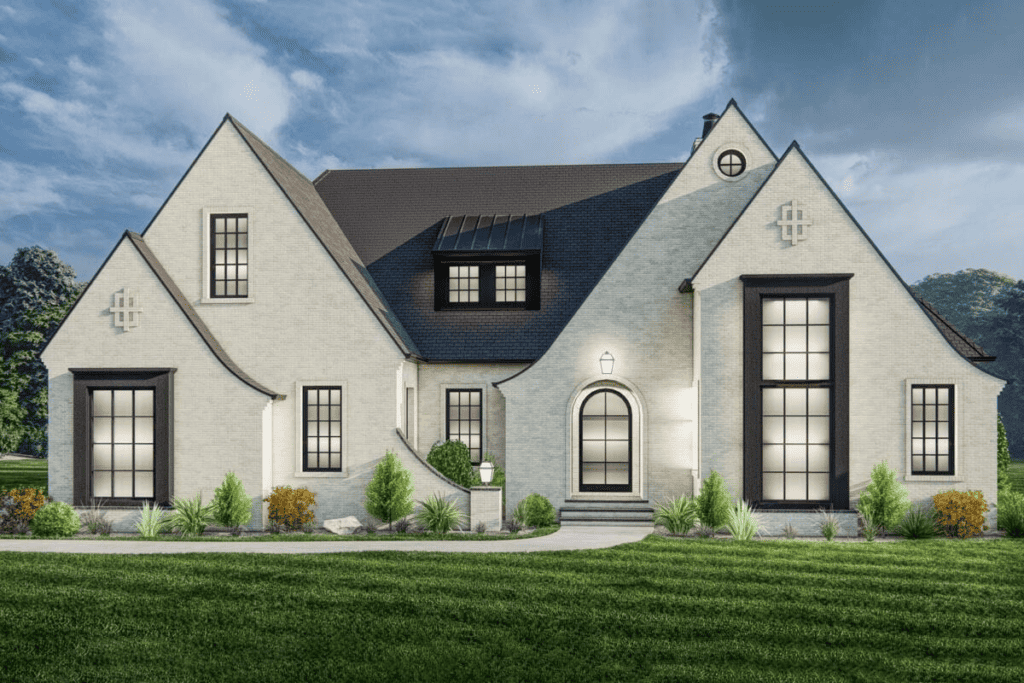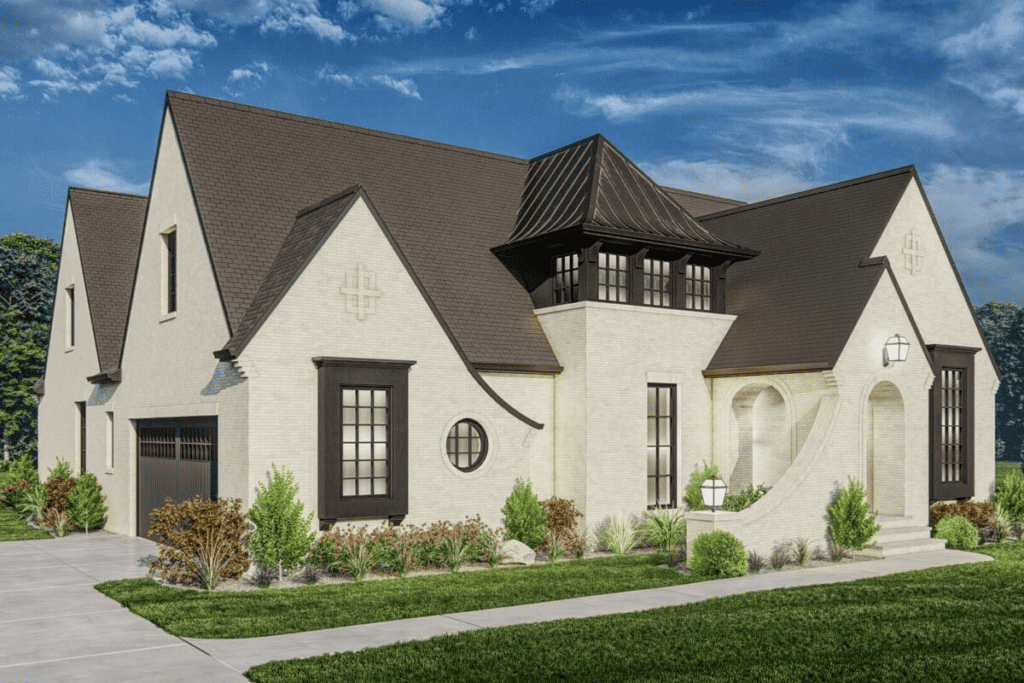 This house plan is one of my favorites based on the curb appeal! I also love how this 2196 square foot floor plan boasts of a laundry room right next to the master suite. Hauling laundry across the house will be a thing of the past!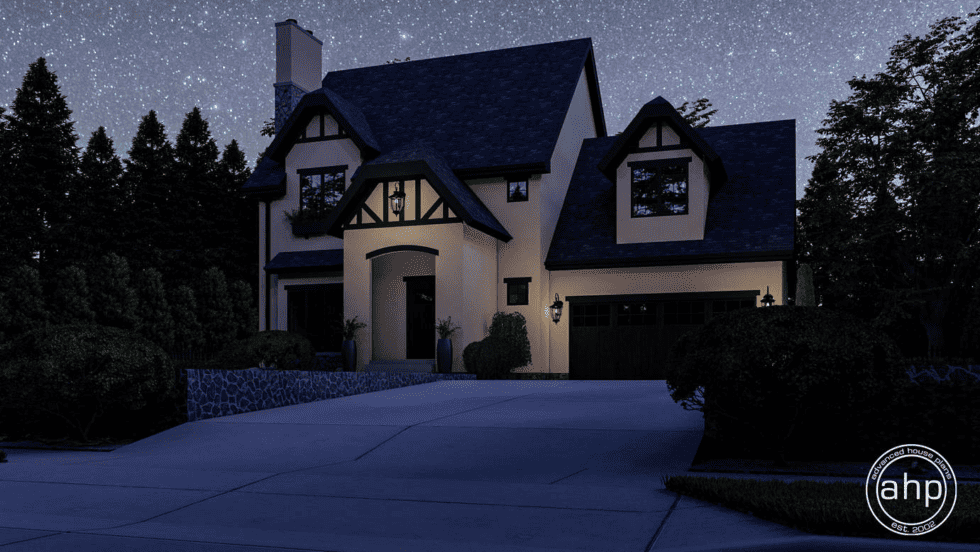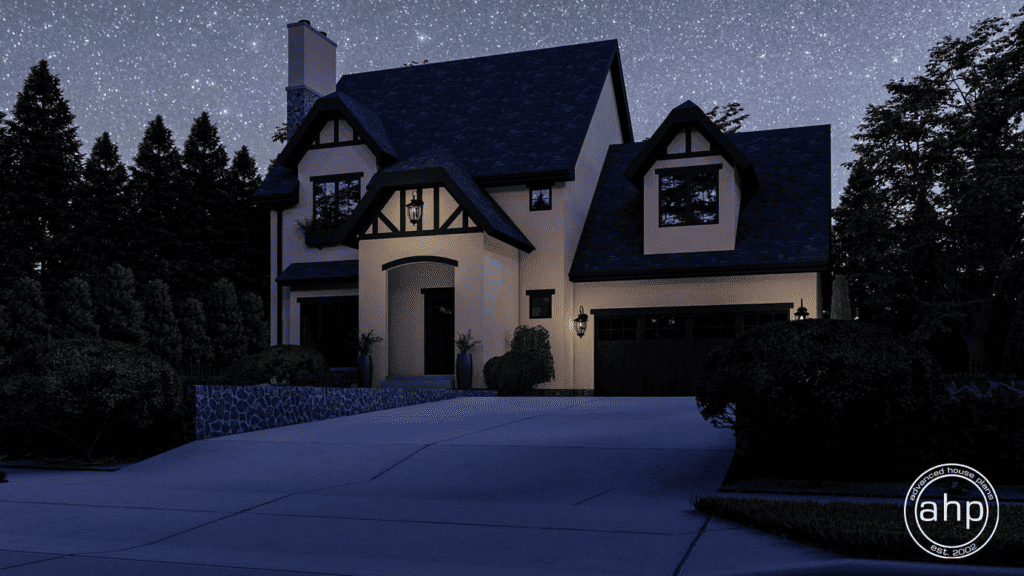 So, which one are you making your forever home?
Want more new build house plan inspiration? Check out these blog posts:
Best, Mia