Nothing quite beats a cozy English Cottage kitchen. If the kitchen is the heart of the home, this aesthetic magnifies the happy feeling of being together over a meal with its lush, earth-toned colors, warm copper accents, and lower ceilings. As soon as you step into an English Cottage kitchen, it looks very lived in – no stark whites or unnecessary space.
Recreate the look and bring a little bit of the English Countryside into your own kitchen with these curated kitchen and dining pendants!
English Cottage Style Kitchen & Dining Pendants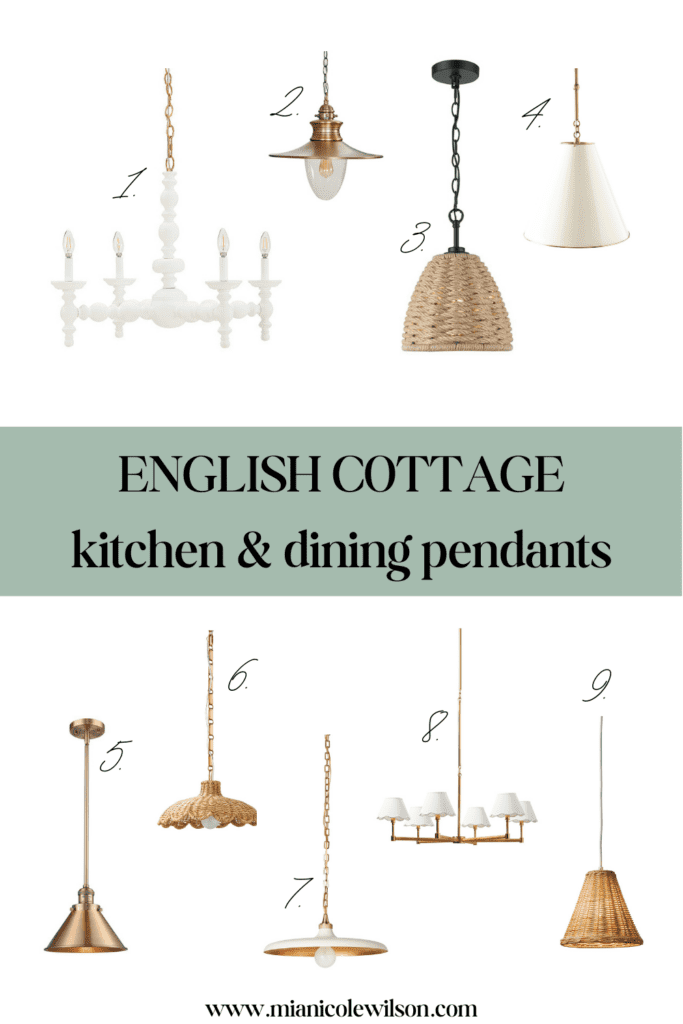 Disclosure: This blog post contains affiliate links.

Try something different and add a chandelier over the kitchen island, versus the normal over-the-table spot! This picture shows how great it looks, and can really highlight the space.
This chandelier from Ballard Designs comes in white or natural wood, and also has darling lampshades you can purchase as well.

Give old world feel with this glass pendant to light up the sink or island area.

Really give your kitchen a rustic, country touch with these pendants to hang over your sink, island, or dining table.


Every English Cottage style kitchen should have some antique copper pans proudly displayed. Copper is a classic material that is durable and a must for kitchenware. Match them by adding warm touches of copper over the kitchen island with these pendants.

Hand woven wicker pendants look so classic and timeless! The scallop design adds to the soft, feminine feel of an English cottage kitchen. Imagine these over your kitchen island, shining on some garden roses in a pretty vase! This style comes in varying diameters so you can choose the perfect size for your own kitchen.

The thin sandwich shape of this pendant makes it perfect for kitchens with lower ceilings. The view of your kitchen won't be obstructed by the island lighting, and the cream color and old-world feel would look lovely with green cabinets. Here is an example of this light used on a lower ceiling height.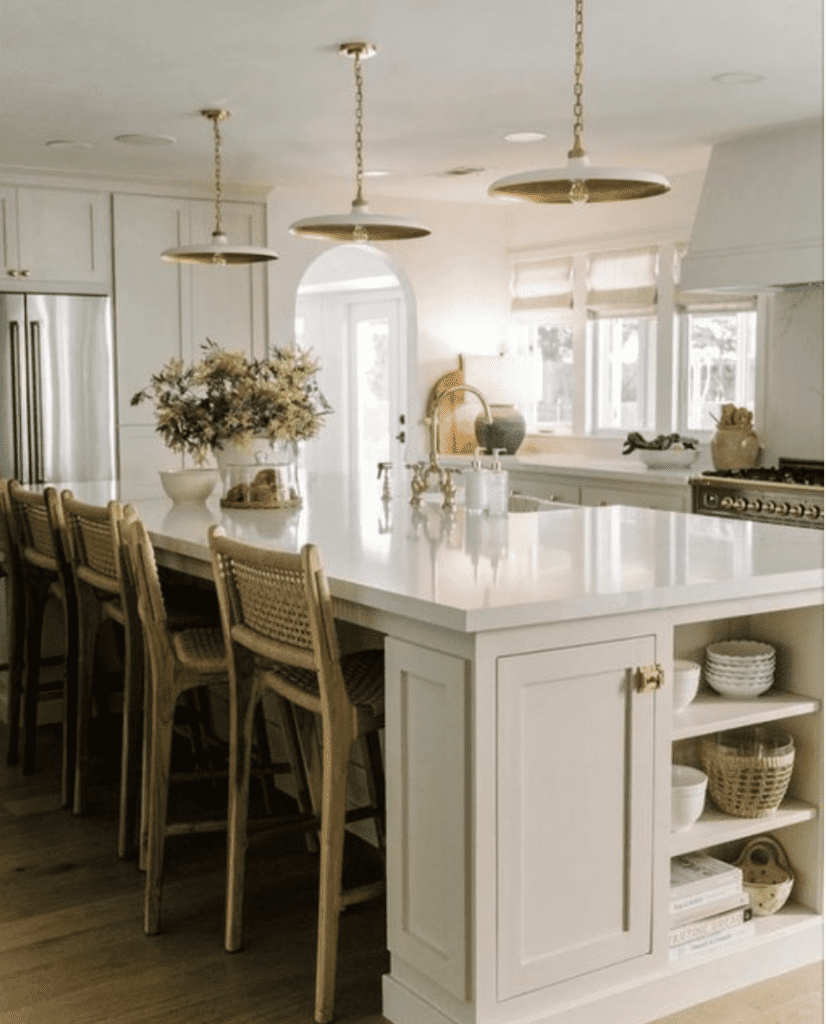 This petite size and tapered cone will fit in perfectly in a smaller kitchen.
Want more English Cottage content? Check out these blog posts:
Best, Mia