Have you ever noticed the pronounced horizontal lines on your neck while looking in the mirror or taking a selfie? Well, that's called "tech neck" and those wrinkles form from looking down at your cell phone all day!
(Are you reading this on your cell phone? Whoops!)
Don't worry though – this guide contains the best treatments I've used to help get rid of tech neck, plus how I prevent it from coming back.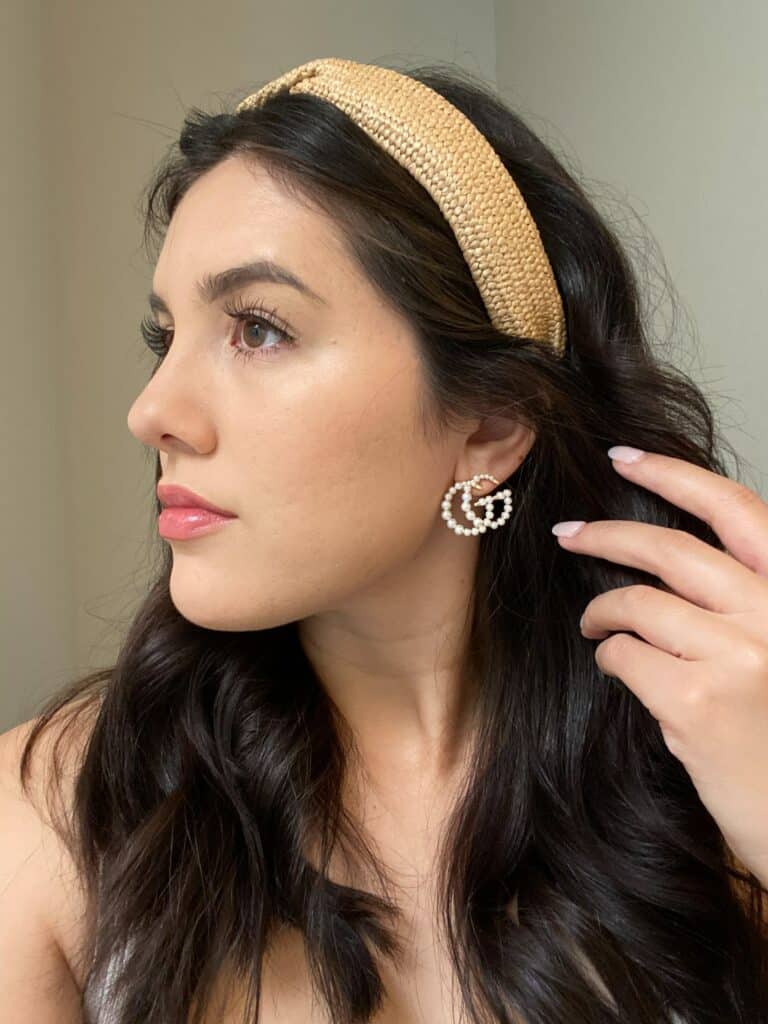 What Is Tech Neck?
As mentioned above, tech neck refers to the horizontal lines that appear on the neck, not due to natural aging. It is mostly due to cell phone/technology usage.
Why Do We Have Tech Neck?
We have tech neck due to the constant motion of bending our necks down to look at phones, or computer screen. So, what causes tech neck creases? When we look down, our skin creases, and over time, this can turn into wrinkles.
Do you have neck wrinkles in your 20s? This is surprisingly affecting younger people, to where it looks like our necks are aging faster. With our constant need for technology in this day and age, our bodies have also had to adapt. Unfortunately, that means our bodies are taking a hit from a vanity standpoint, and also physically.
Let's get on to the solutions I've found to fix tech neck!
How Do You Get Rid Of Wrinkles On The Neck?
Here are treatments that can work to get rid of tech neck.
Is Tech Neck Reversible?
Before I got in too deep, I wanted to know if it's even possible get rid of tech neck.
From my own opinion, I think it can be reversible. Of course, it can be done DIY, or through the dermatologist.
If you enlist a dermatologist to help get rid of tech neck, the results might be much better. You might also see results faster, but probably will spend more money. Still, just like with any skin concern the right products can definitely help if you are doing it yourself.
Today I am sharing what worked for me to help improve my neck lines drastically.
Products And Treatments For Tech Neck
There are some easy and affordable options to get rid of tech neck on a DIY basis.
Vitamin C Serum:
If you haven't been bringing your facial Vitamin C serum down onto your neck, now is the time to do so! This is one of the easiest ways to help soften the wrinkles on your neck. Vitamin C will help rebuild collagen which is crucial to fill in those wrinkles or damaged creases.
A reminder: try not to use retinol or other harsh actives on your tech neck. The skin on the neck is very delicate and it might not react well. Vitamin C is a less intense option, and especially this product I've tried:

This product has a gentler form of Vitamin C which separates it from other brands. In my experience, applying Vitamin C to my neck has definitely improved my tech neck lines.
If you have acne, read how this Mad Hippie Vitamin C works wonders to get rid of it!
Read More: Mad Hippie Vitamin C Serum Review: [You Need This ASAP!]
Rosehip Oil:
Rosehip oil contains Vitamin C&A, as well as moisturizing fatty acids. This also helps rebuild collagen.
Rose hip oil has become my favorite beauty staple. It gives you a glow, softens skins, and regenerates it. I didn't think oil could change my skin as much as this did.
Here is my favorite rosehip oil:

Also, Read More: Rosehip Oil For Face: Rosehip Oil Benefits + 5 Affordable Options
Microneedling:
One of my most read (and helpful) articles on my website is a guide I wrote describing how I got rid of my deep acne scars with a micro needling pen.
Read More: How To Get Rid of Pitted Acne Scars [Realistic Ways]
Microneedling helps repair skin by causing tiny micro-tears which then stimulate the skin to rebuild its collagen. This helps fine lines, wrinkles, acne scars, and even other issues in the skin and can be done for tech neck lines too.
Microneedling can be done at home as I mention doing in my article, or at the dermatologist's office.
Sunscreen:
Always wear sunscreen, and then bring it down on your neck. While sunscreen can't really reverse necklines on its own, it can prevent them from getting worse in the future.
I highly recommend using mineral sunscreen. It works right away, and contains less harmful chemicals. If you suffer from acne, it can also benefit you by being less irritating on the skin.
Neck Patches:
I'm not too sure about these, some people say they are gimmicks. While they might not get rid of wrinkles overnight like they want you to believe, they work to help keep the skin taut. This in turn prevents the tech neck lines from getting worse, just like sunscreen.
While I can't vouch for these, out of all neck patches available, this one seems the most legit:
Stretches To Get Rid Of Tech Neck
Here is a short video I made demonstrating tech neck exercises to do regularly to help give your neck a break:
Also note that trying to improve your posture may help tech neck too.
Read this article from spine health experts on what to do.
Can Botox Get Rid Of Tech Neck?
Yes! If you have the money Botox is a very quick fix for neck wrinkles. Enlisting a dermatologist to help get rid of tech neck will most likely get you results faster, and there are other procedures to get done professionally. Examples are ultrasound treatments and lasers.
Tech Neck Before And After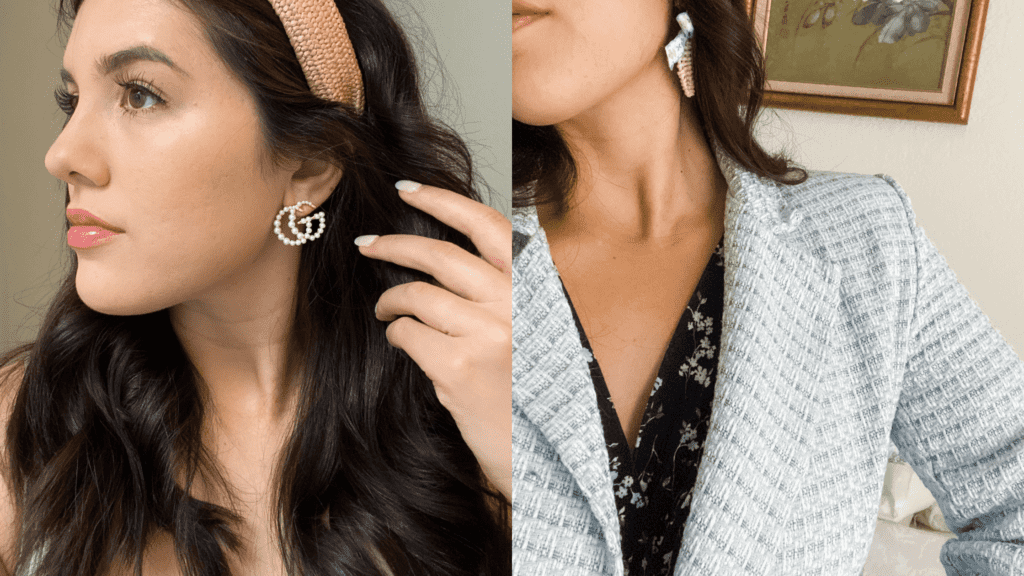 Tech Neck Symptoms
There are other symptoms to look out for if you think you suffer from tech neck, beyond just the lines and wrinkles.
What are the symptoms of tech neck?
This article was written by a doctor who describes symptoms and ways to help tech neck.
Best, Mia
This content is for informational purposes only, and what has worked for me personally based on my own opinions. I am not a professional/medical doctor, and you should always consult your doctor or dermatologist on what will work best for you. The information presented here is not legitimate, official advice from a professional. If you choose to rely on any information from this blog, you do so at your own risk. Please refer to the "Blog Disclaimer" tab in the menu bar to read more information and the official disclaimer statement.