One of the predicted trends for 2023 hair is the "Jellyfish Haircut" according to TikTok! This hairstyle is very similar to the Japanese "hime" haircut, which is rooted in Japanese history & tradition. You will see many anime characters sporting this look, and now it is making its way into the western beauty sphere!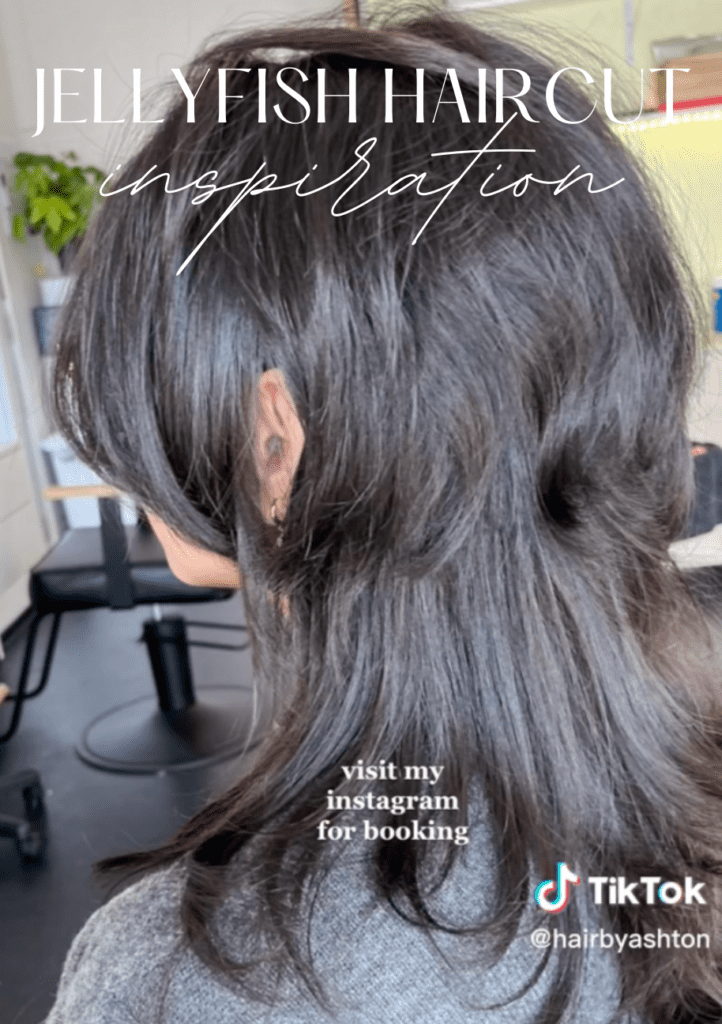 You might be familiar with this haircut and not even know it: Princess Peach from Super Mario Bros sports this hairstyle!
Let's take a look at jellyfish haircut pictures, as well as dive deeper in specifics about this cut.
Jellyfish Haircut Inspiration Pictures
Want more Hair Inspiration? Check out these blog posts:
What Is The Jellyfish Haircut?
Looking back over the pictures you can see that the jellyfish haircut combines a small section of blunt bob-length layers in the front by the ears that turns into a longer all-one length cut. Sometimes, there are even shorter bangs added above the eyes for even more of a bi-level look. This is the traditional "hime" haircut.
You can take it a step further and cut the blunt bob length all around. Then it will really resemble the look of the rounded top of a jellyfish and longer tentacles underneath, hence the name.
It also kind of looks like a blunt bob, bowl cut, and mullet combined!
Where Did The Jellyfish Haircut Come From?
The hime/princess haircut originated in Japan, and then gave way to the jellyfish haircut, which can be considered a recent, high fashion/avant-grade look.
What Hair Type Is Best For Jellyfish Haircut?
Thicker, straight hair or slightly wavy is best for this haircut to see the definition.
What Is The Jellyfish Haircut Controversy?
Are you a lover or hater of this style? People on TikTok are definitely dived on the subject. Some love the uniqueness and beauty of this animal-inspired haircut. Others say it brings back bad haircut memories!
Best, Mia